The 2012 Halloween Howl at the Austin Nature and Science Center was an overwhelming success!
We had nearly 700 people show up to our evening event. This year, families met a live owl, snake, lizard, bat, hissing cockroach and other animals. Participants hiked the Zilker Preserve by moonlight, visited our planetarium and learned something new in our mad scientist's lab. Over 150 families stopped by to take pictures in our new Nature Photo booth. Many families commented that they don't often have opportunities to take family photos, and our photo booth gave them a fun opportunity to do so. Feedback we received was very positive all around. Because of our new "activity pass" system, families had more time to explore our booths and spent less time waiting in line. Halloween Howl gets better every year!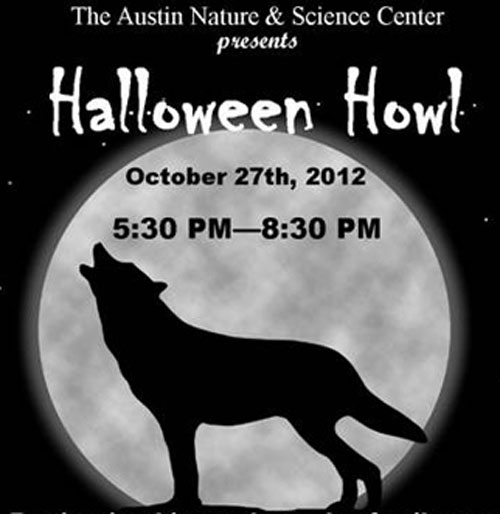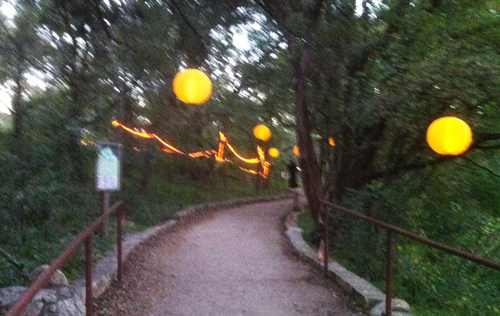 The Austin Nature and Science Center's grounds were festooned with festive Halloween lighting.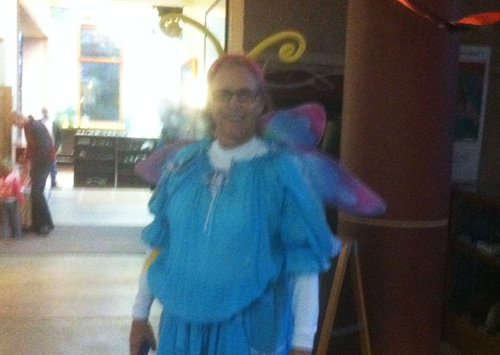 Margaret Russell dressed as a blue butterfly.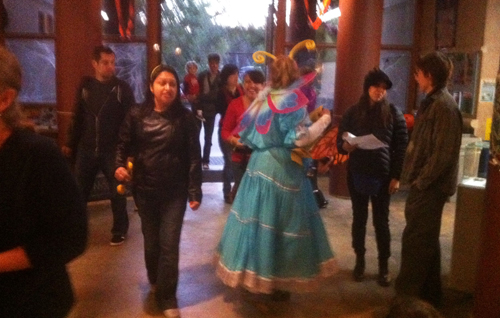 Margaret Russell graciously greeted our guests.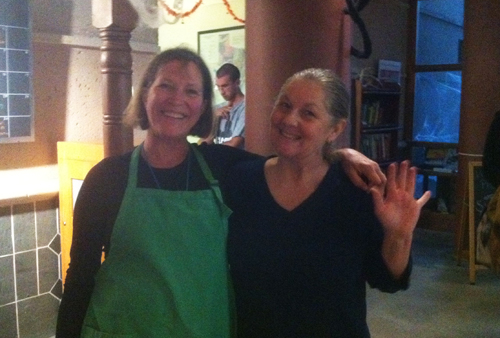 ANSC's Kathy Maddox and Debra Windsor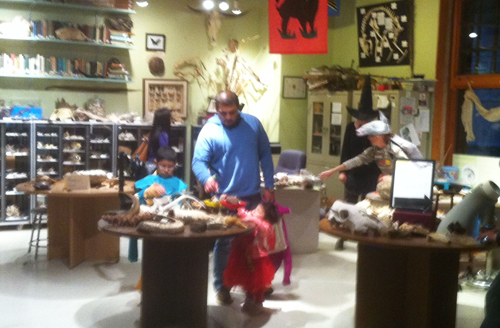 Our guests enjoyed our Science Center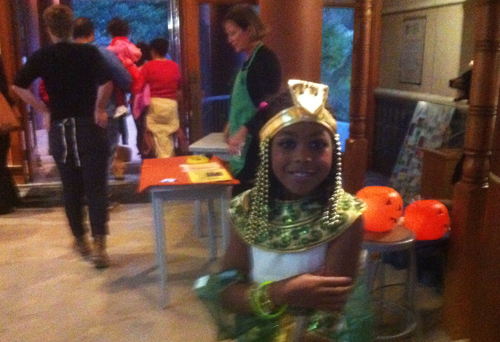 Great history and nature - inspired costumes seemed to predominate the creative outfits for the evening.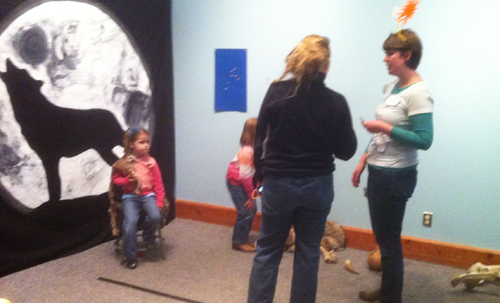 Something new this year: over 150 families stopped by to take pictures in our Nature Photo booth.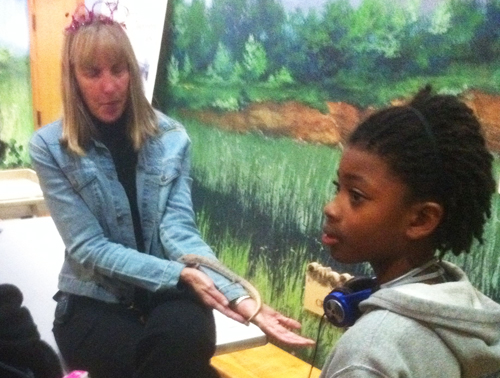 ANSC's Barbara Peterson's live reptile display was a hit.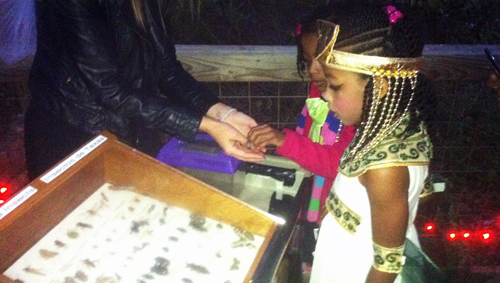 On the trail outside we had more displays and activities. Our insect display was an interesting stop.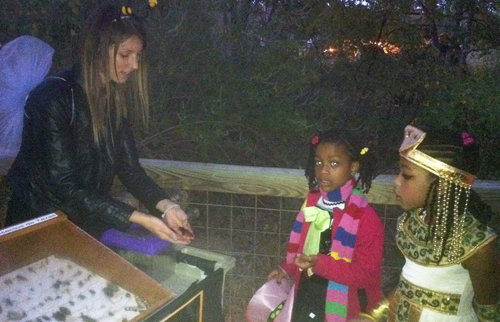 Hissing Cockroaches are always a draw.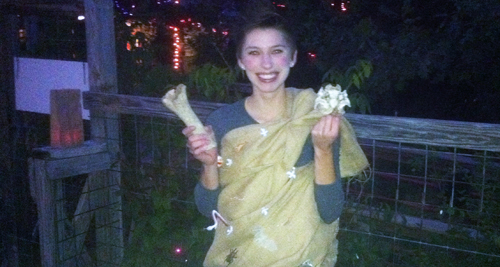 How could Halloween be complete without a "bones" display?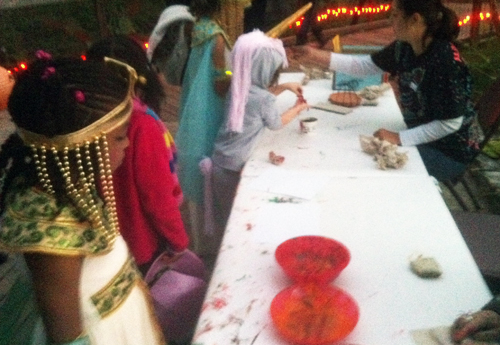 Our worm display lets kids create art with rubber worms dipped in paint. Then our guests discovered the important role worms play in our ecosystem.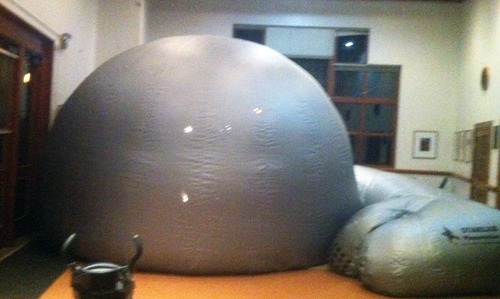 Our inflatable planetarium provided an interesting explanation of the night sky.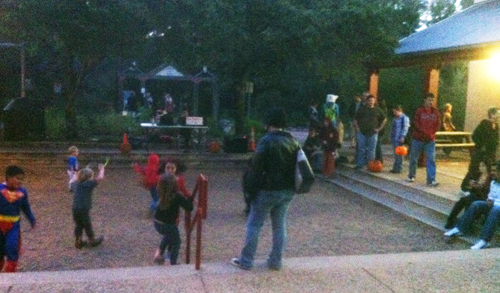 Our sand box playground was a center for activity.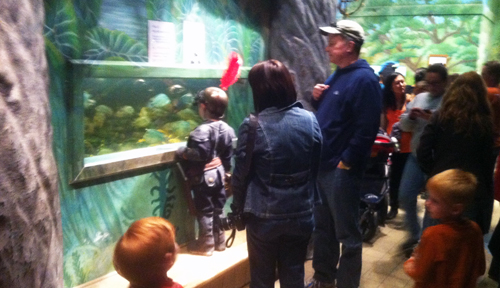 Our reptile, insect and fish exhibit gives great lessons about our nocturnal friends in the animal kingdom.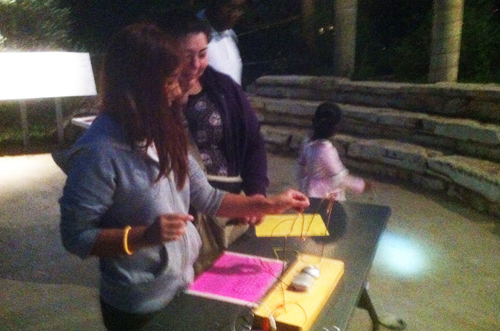 Our new demonstration in our mad scientist's lab gave visitors a fun introduction to electricity and the science of how circuits work.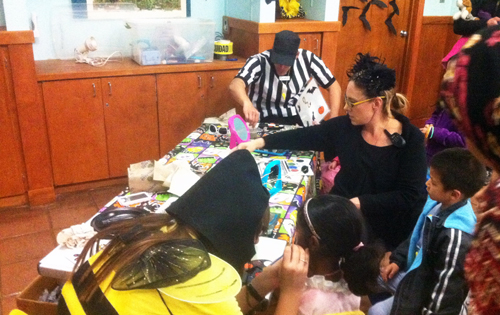 Face painting and tattoos were equally great hits with the kids.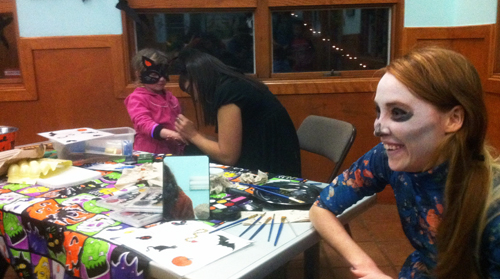 You could sense the fun ANSC's staff had with our visitors.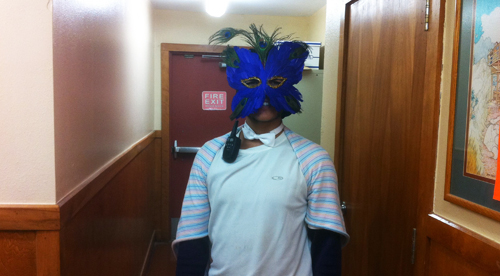 Everybody seemed to be in the spirit of the Halloween.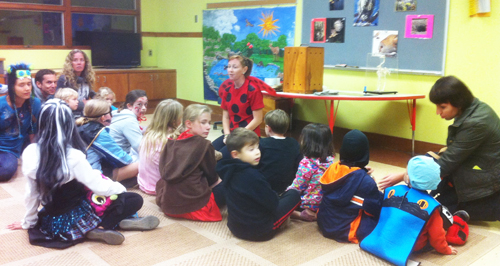 Our live animal presentations allowed guests to see animals like owls, which can usually only be heard, not seen in nature.
About The Austin Nature & Science Center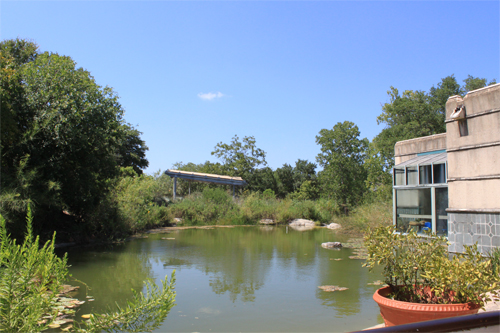 The center is located at 301 Nature Center Drive, Austin, Texas, 78746
Admission is always free. The Center is open Mon. - Sat. 9 am - 5pm and Sunday Noon - 5pm
For more info on Programs, Classes and Summer Camps, please call (512)974-3888 or visit:
http://www.austintexas.gov/department/austin-nature-science-center