The Zilker Botanical Garden is ideally located in the center of Texas' capital city. The gardens are on parkland that is magnificently endowed by nature with handsome trees, natural grottoes and aquatic features that have been integrated into a design of spectacular beauty and tranquility.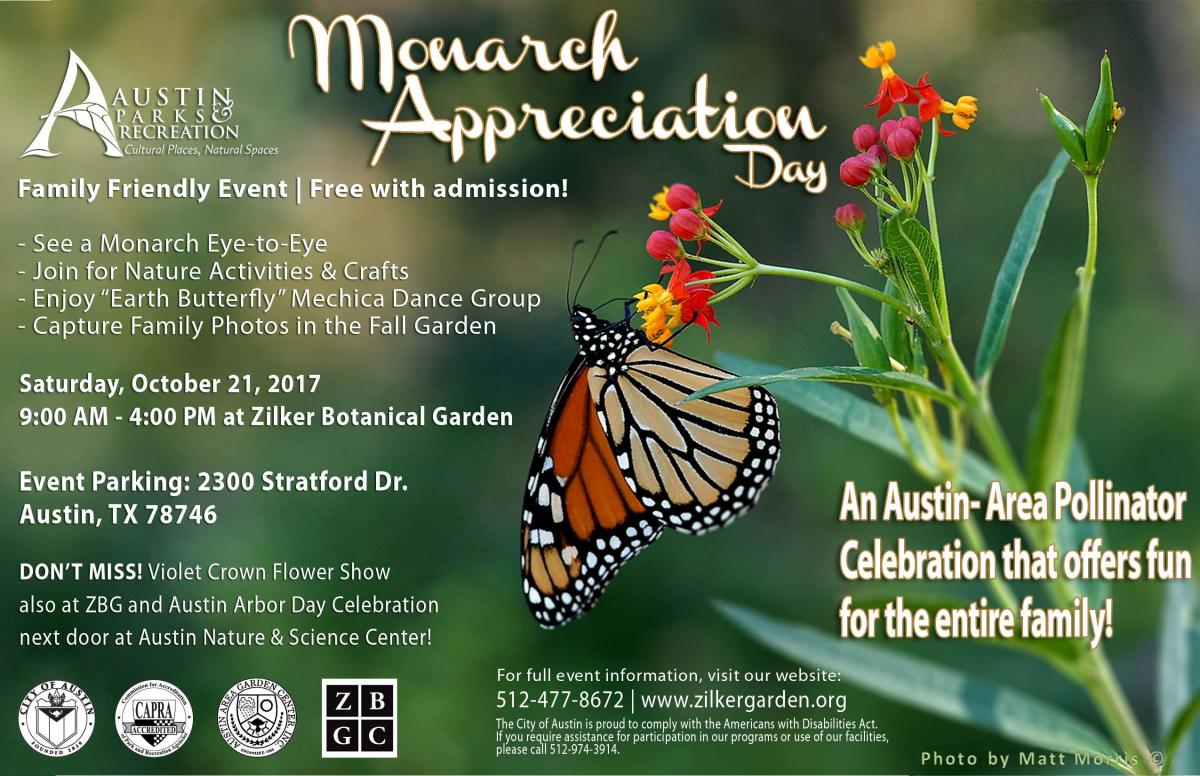 Parking Notice for Special Events taking place on Saturday, October 21st:
Parking at the Garden is limited. Visitors and volunteers are encouraged to park in the overflow lot across the street from the Garden in the Zilker Park Polo Fields (2211 Andrew Zilker Rd. 78746). Austin Police Department Explorers will be on-site to direct visitors to cross Barton Springs Rd. at the crosswalk located at the intersection of Barton Springs Rd. and Stratford Dr. to enter through the front gate. Guests are also welcome to park under the Mopac Bridge on Stratford Dr. (2389 Stratford Dr.) and enter the Garden through the Rose Gate (2300 Stratford Dr.). See map for details-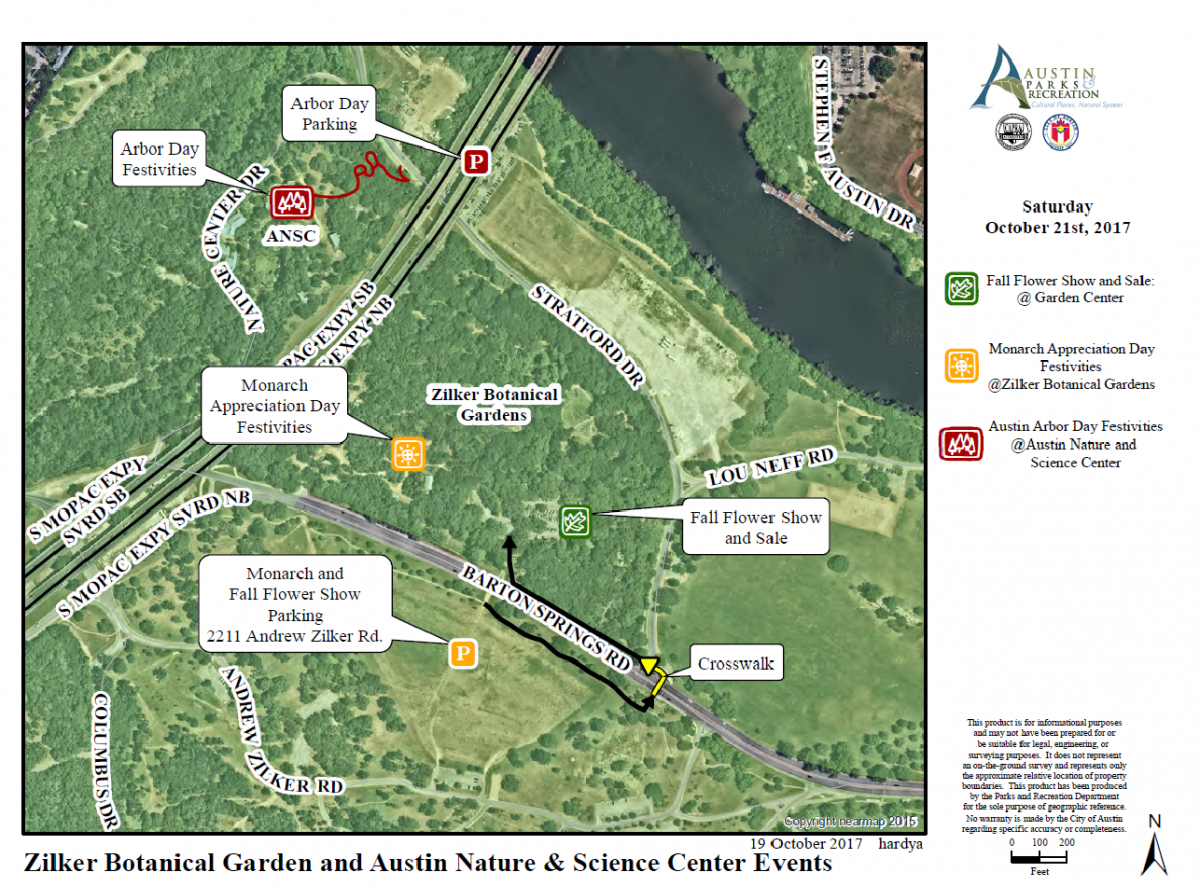 Virtual Tour
Participate in an innovative Virtual Tour of the Zilker Botanical Gardens for use on phones, tablets, and computers which is available in both English and Spanish. Click on either version for a guided tour of our featured gardens:

[1]

[2]
This is a large download, you may experience delays. Please let us know your experience and we will work to make this exciting new educational guide to our gardens more user friendly. We also would like to know how the information was helpful to you as well as what information you would like in future. Email Us: info@zilkergarden.org [3]
Featured Gardens:

Admission and Hours
The gardens are open from 9:00 am - 5:00 pm (last entry at 4:30 pm) during the winter and from 9:00 am to 6:00 pm (last entry 5:30 pm) during DST.  Admission is $3.00 per person; Austin residents are $2 for adults, $1 for seniors 62 and over, $1 for children age 3 - 12, and free for children 2 and under.
Thursday evening extended hours have now concluded for the season, and the Garden is open 9 a.m. to 6 p.m. daily. Winter hours will begin on November 5th (daylight savings time) and will be 9 a.m. to 5 p.m. daily.
Cash or Check Only, please.
The garden is open year-round, closed only on the following holidays: New Year's Day, 4th of July, Thanksgiving, Christmas Eve, Christmas Day, Zilker Kite Festival, and during the ACL Music Festival or other events that close Zilker Park.  For information on renting the Garden Center or grounds, contact the Events Office at (512) 477-8672 X 11.  For more information about the garden, exhibits and events, please visit the Zilker Botanical Garden website [17].  
Resources