The Hill Country Conservancy (HCC) and the City of Austin are working together to design and build the Violet Crown Trail (VCT), a regional trail system that will begin at Barton Springs Pool in Zilker Park and wind more than 30 miles south into Hays County. The VCT will connect neighborhoods with parks, pools, libraries, schools and shopping centers and create new terrain for hiking, running and pedaling. 
This trail will be designed and constructed in two phases: the South Phase and the North phase. 
Stay Informed - Sign up here to receive e-mail updates about this project. 
Violet Crown Trail South - Now Open! 
This 4000 foot-long section of the trail begins south of the Hampton Branch Public Library, crosses under MoPac, and extends to Convict Hill Rd at Brush Country Rd. There is a parking lot near the intersection of Convict Hill and Brush Country roads. Click the map below to see the trail alignment.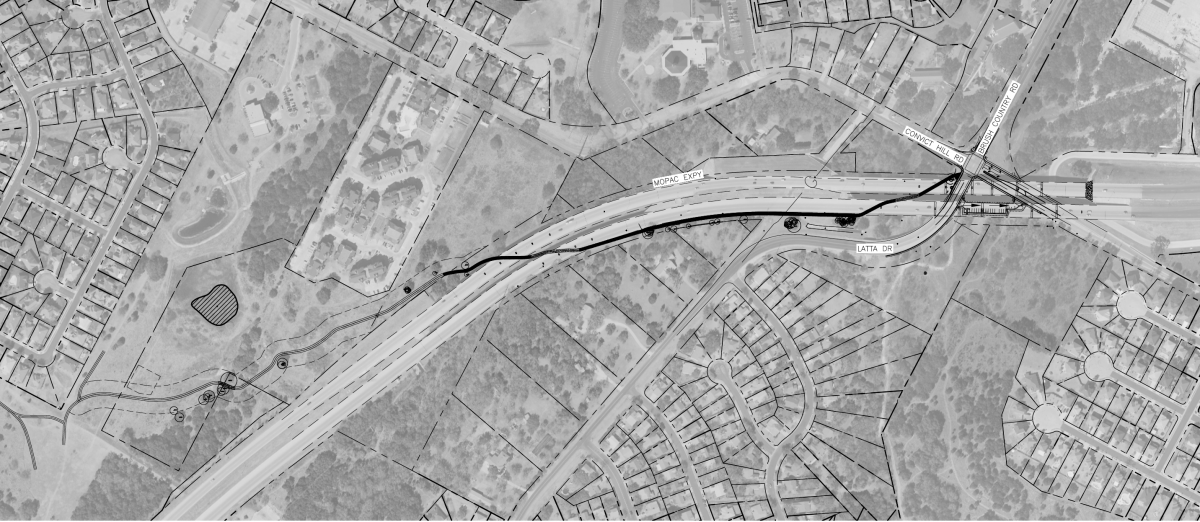 Project Updates - April 2018
The trail is open for use. The Parks and Recreation Department will be constructing a connection from the end of the trail through Dick Nichols park to Davis Ln. We anticipate this to be completed by the end of 2018. 
Public Outreach 
On Monday, Sept. 11, staff presented constructions plans and project details to the public. Click here to view the meeting presentation.
---
Violet Crown Trail North
Citizen feedback and the PER resulted in a hybrid route. Click here to read the Preliminary Engineering Report (PER). 
Click here to view the proposed route. 
The recommended route from Home Depot Blvd. connects to an existing trail system around the Arbor Trails Development. Other elements of the recommended route include
Providing a connection to existing sidewalks on the east side of Mopac (near the Regions Bank, Taco Cabana and Whataburger)
Providing a connection under Mopac, south of Williamson Creek to the Randall's parking lot. The City of Austin is currently working with Randall's to establish a trail head at this location. 
Contact
Tony Lopez, Project Manager, 512-974-6581, Tony.Lopez@austintexas.gov
Janae Ryan, Urban Trails Program Manager, 512-974-3159, Janae.Spence@austintexas.gov
This is a child page of::