Water Forward Statement of Purpose and Guiding Principles
The Integrated Water Resource Plan (Water Forward) will provide a mid - and long - term evaluation of, and plan for, water supply and demand management options for the City of Austin in a regional water supply context. Through public outreach and coordination of efforts between City departments and Water Forward Task Force, Water Forward offers a holistic and inclusive approach to water resource planning. The plan embraces an innovative and integrated water management process with the goal of ensuring a diversified, sustainable and resilient water future with strong emphasis on water conservation.
Water Forward's Timeline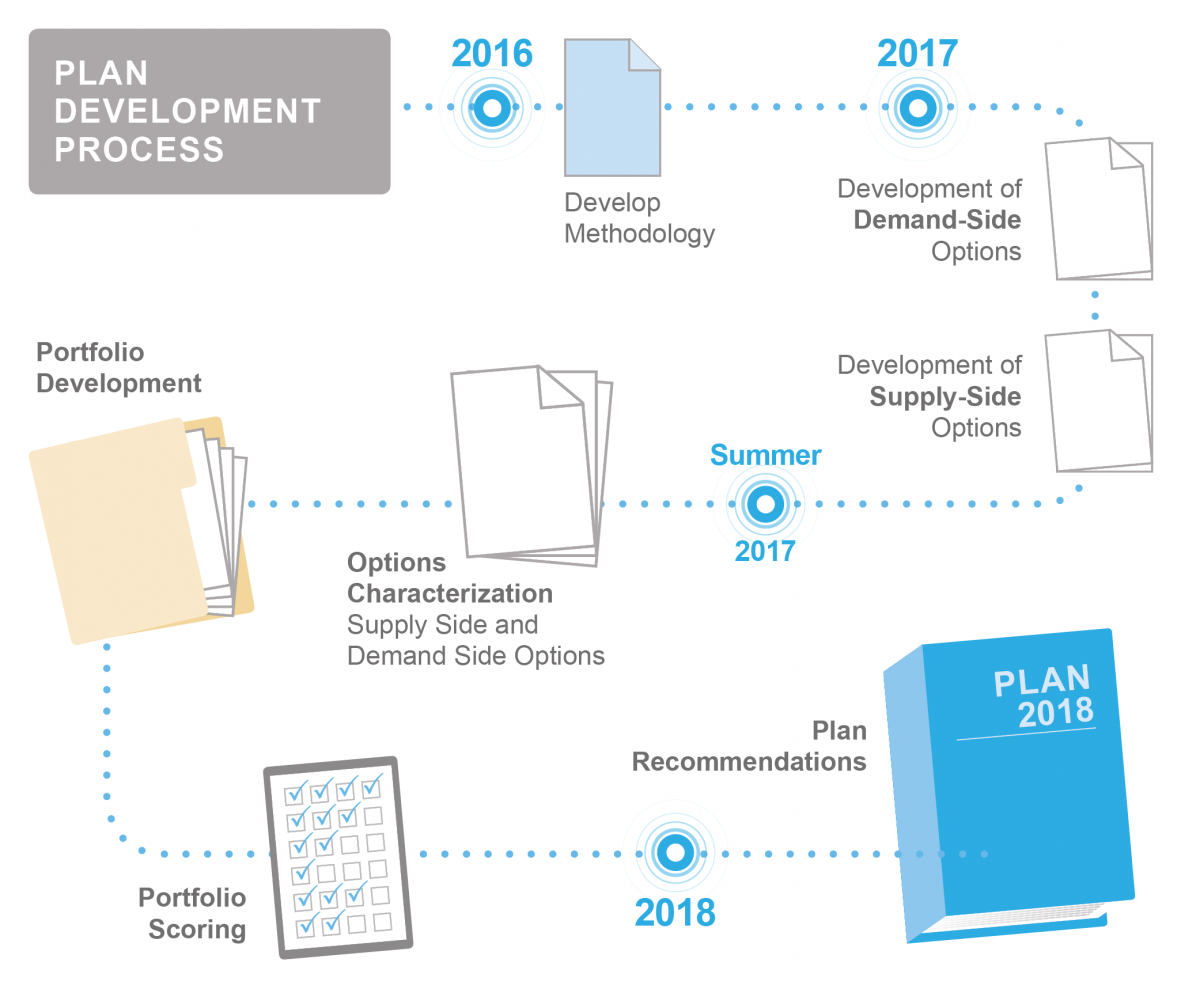 The plan is projected to be completed by 2018 with updates every five years. Below is Water Forward's IWRP timeline and where we are currently in the planning process. Public input will be gathered throughout the process.
During the summer of 2017, Water Forward will be holding public outreach meetings in each Austin city council district to receive public input on emerging themes for portfolio development. For more information on the Water Forward process, please visit the Engagement and Resources pages.
This is a child page of::