The SCW Plan includes a series of Next Steps Recommendations to make the Vision a reality. View the pages below to see a list of these Next Steps.
What's Happening Now
Below are some of the Next Step Implementation items that have been completed or are in progress:
South Central Waterfront Advisory Board (SCWAB)
City Council has established the SCWAB to "provide continuity and communication among stakeholders and advocates as the South Central Waterfront Plan moves toward implementation and to provide recommendations to the city council regarding plan implementation."  The SCWAB is already busy, working to implement the SCW Vision. See the web link for the South Central Waterfront Advisory Board, for information about its duties, membership, meeting agendas and materials, and future meetings. All SCWAB meetings are open to the public.
Nightwings Plaza
The SCW Plan identifies "Barton Springs Plaza" (aka: Nightwings Plaza) as a catalytic open space opportunity to jumpstart the SCW Vision. Building the permanent plaza is some ways off, so the SCW Plan calls for creating a temporary plaza to test the concept, using low-cost and temporary materials and working in partnership with community partners.
City staff and community partners are now collaborating with the Public Works Departments' Neighborhood Partnering Program to create a much grander 12-month demonstration plaza. We're looking to cut the ribbon on that temporary plaza early 2018. Stay tuned!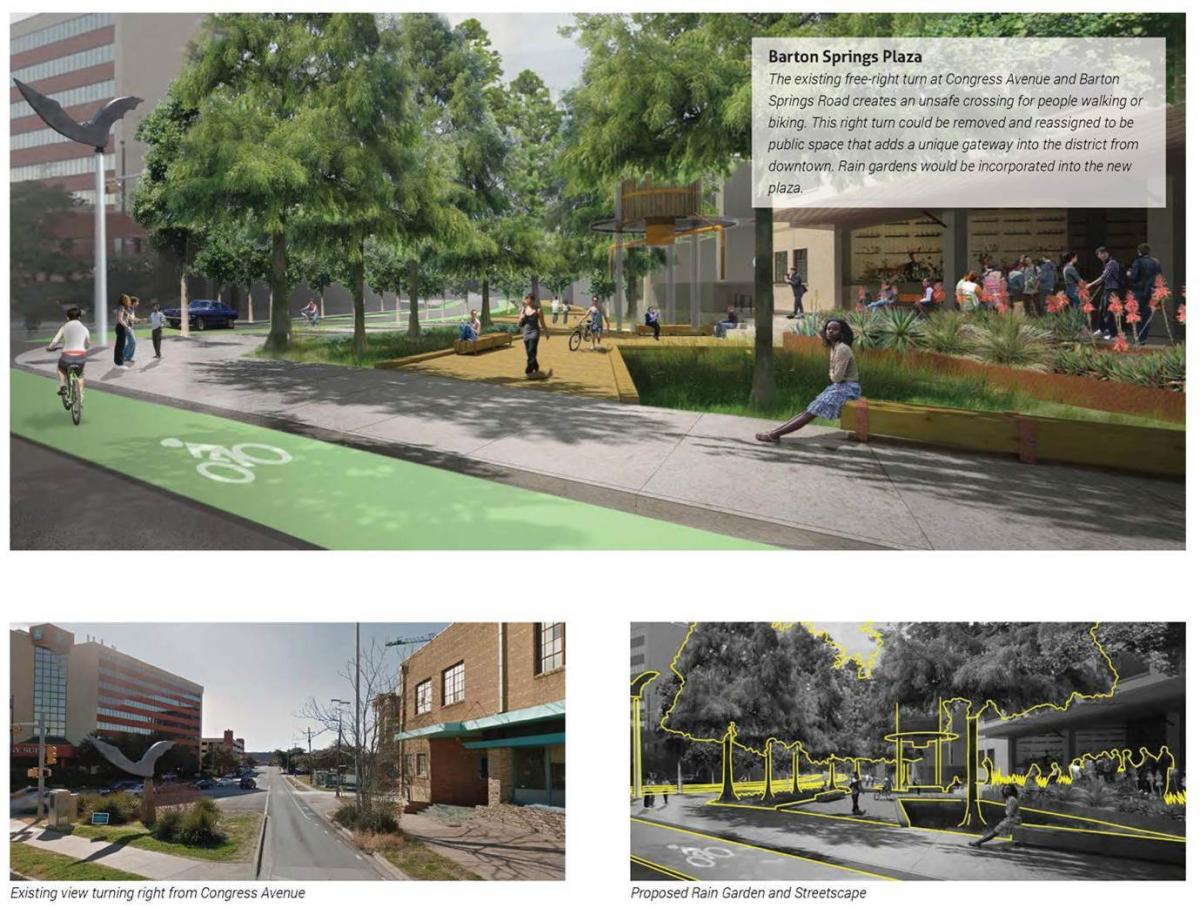 Bouldin Creek Trail & Canopy Walk
Another key open space opportunity in the SCW Vision is to create a multi-use trail along Bouldin Creek, connecting South First Street and Congress Avenue. The City has worked closely with the Texas School for the Deaf (TSD) throughout the planning process, and in particular to conceptualize how this trail might fit on their property, providing mutual benefits and connectivity for their campus and the wider neighborhood.
Good News! The TSD references the SCW Plan and includes the vision of this trail in their Campus Master Plan 2017. TSD and City staff and officials are exploring how this mutual vision can become a reality.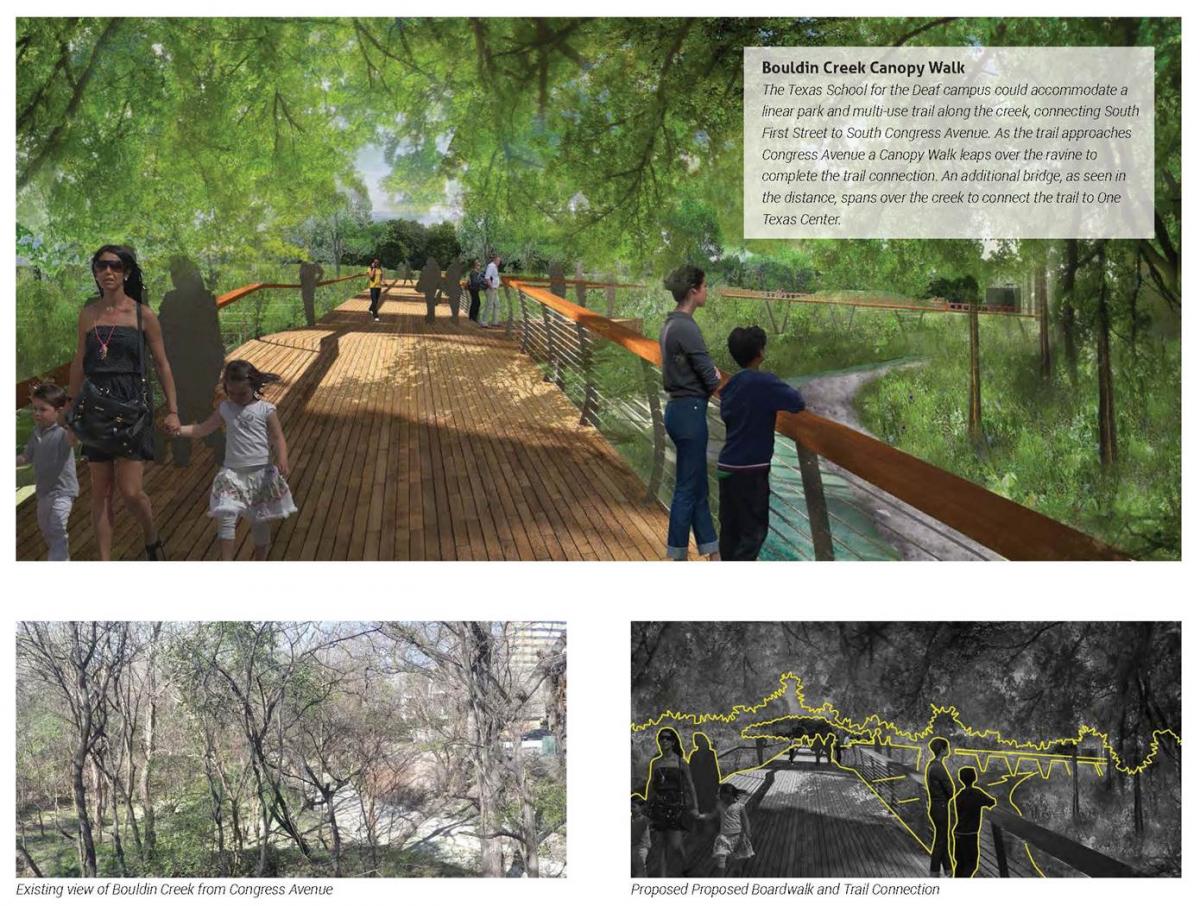 This is a child page of::