Construction will occur in two phases.
Beginning June 25th​, the City will begin construction on a portion of Sprinkle Cutoff Road in northeast Austin. Construction will occur in two phases, with each phase closing a portion of the road to the east and west of the Walnut Creek Enclave neighborhood entrance. The entrance to Walnut Creek Enclave neighborhood will remain open for the entirety of the project and detour signage will navigate motorists around the construction area by means of East Braker Lane. Vehicles will still be able to access Sprinkle Cutoff from the northernmost and southernmost entrances and use the rest of the road as normal.
Please note that the road can still be accessed for regular and local traffic. The two separate closures are estimated to last 60 days to account for bad weather or other adverse conditions that would prevent and delay work. Due to the narrowness and busy nature of this road, the City will be conducting its work during the summer when schools are closed, anticipating a lower traffic volume.
The maps below provide additional detail regarding the two-phased closures and associated detours. While the first closure will occur June 25, the City is still identifying which phase/closure will occur first. Click the maps to view the interactive versions.
Phase 1 Map: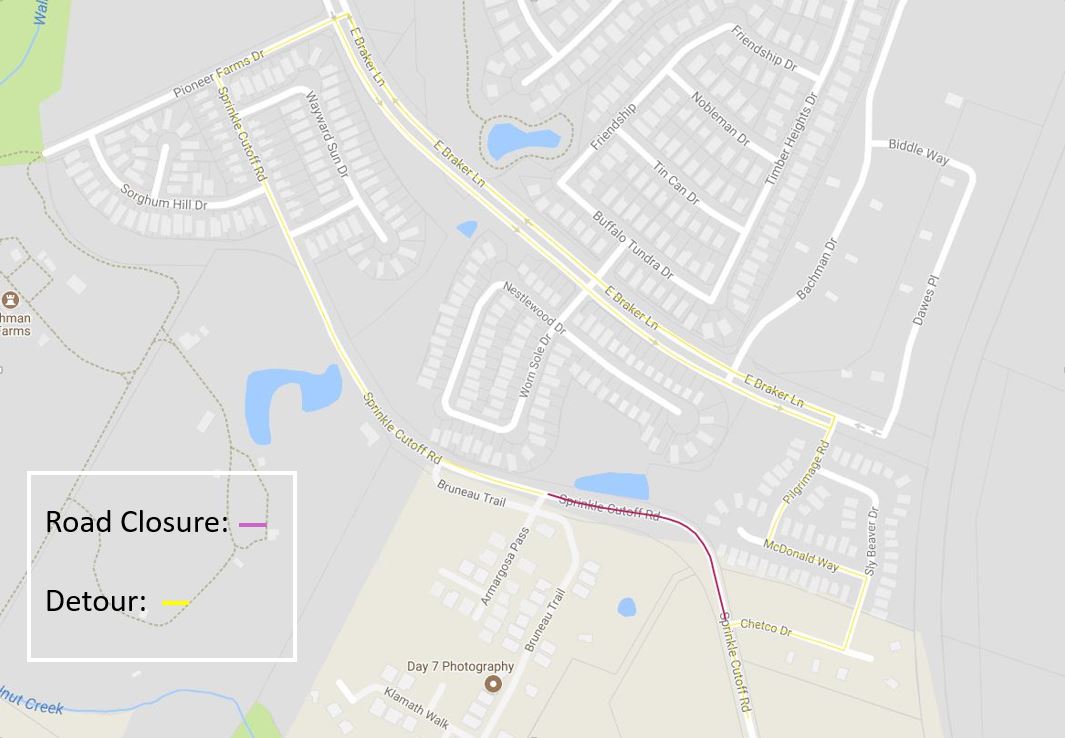 Phase 2 Map: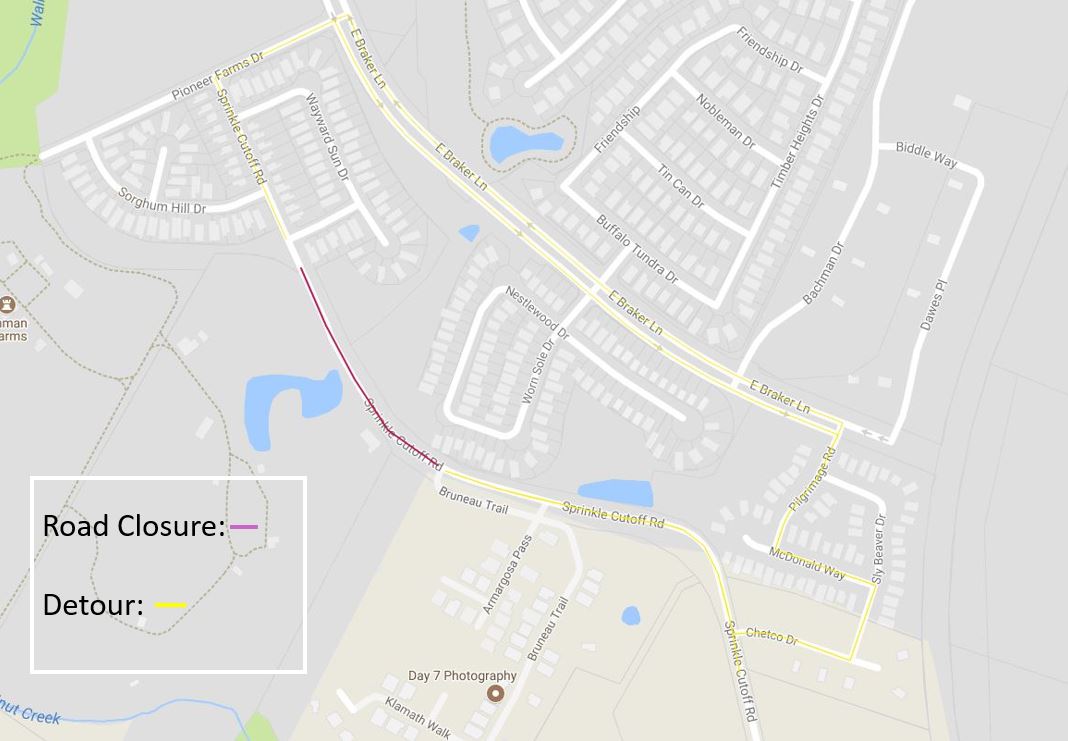 This road closure is necessary to ensure the safety of our workers and to carry out the projects effectively. Additionally, the structures being repaired are in need of maintenance and require large equipment that spans the width of the road under construction. Damaged ground structures currently present a safety concern for motorists, and the repairs will ensure the safety and viability of this road long-term.
During these closure periods, two projects will take place. One project will widen an existing culvert that is outdated to manage a low water crossing and repair a drainage structure. The second project will partially demolish gabion baskets from an outdated bridge structure and add rock riprap with concrete. Guardrail will also be added. The bridge structure will be widened four-feet on either side which will give added safety to motorists. 
For further questions, please visit our FAQ.