Zilker Metropolitan Park is considered "Austin's most-loved park." This 351-acre metropolitan park is home to a variety of recreation opportunities, facilities and special events for individuals and families.
Plan your trip to the park!  The park system first and foremost suggests mass transit and biking options.  All parking is first-come first-served. 
Use Cap Metro's Trip Planner feature!
During special events, traffic patterns typically change, or pre-credentialing may be required.  Check each event website for details.
Park Features Overview
Contracted and Permitted Services/Amenities at the Park
Signature Park Events
Resources and Information
Click on the image to enlarge it or download the map (PDF)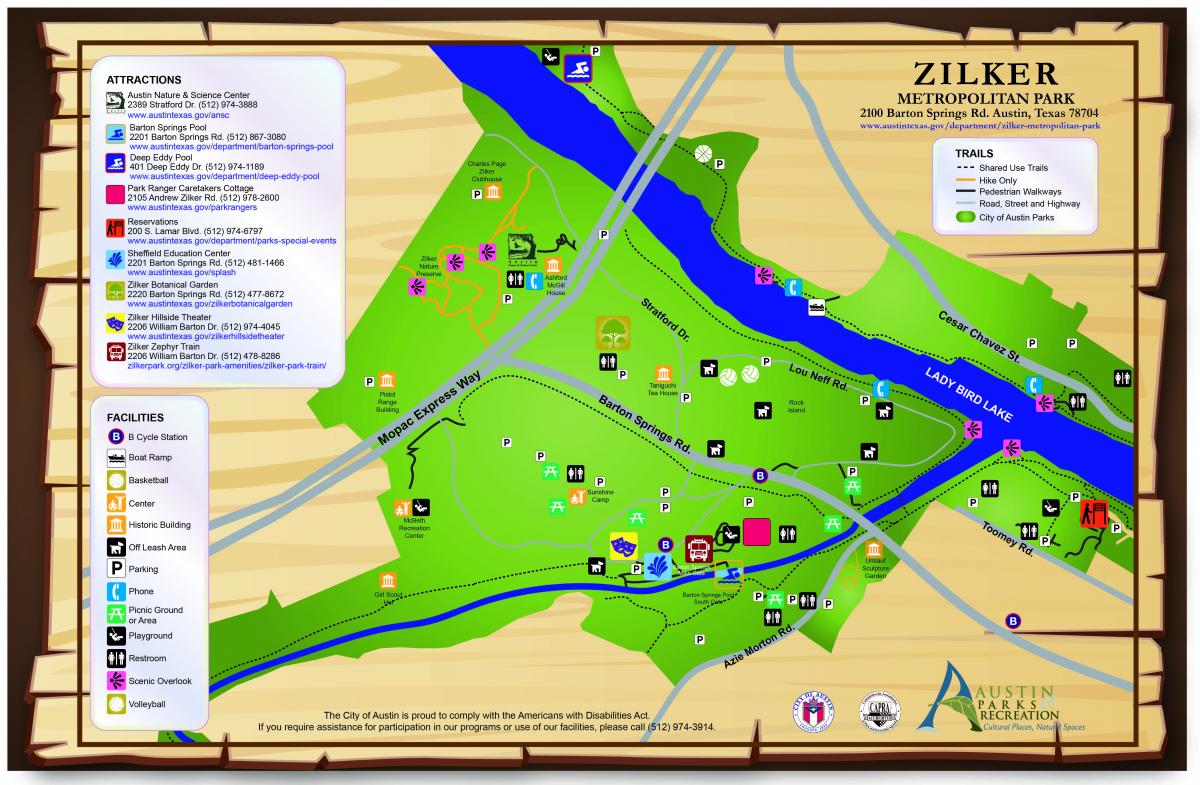 Reporting Issues
In general, all parks are open for public use each day from 5 a.m. to 10 p.m. unless otherwise posted. At times, access is limited or affected by events or maintenance issues. To report any park non-emergency issue, call 3-1-1. Visit the 3-1-1 website to submit a maintenance concern online. Call 9-1-1 for all park emergencies.