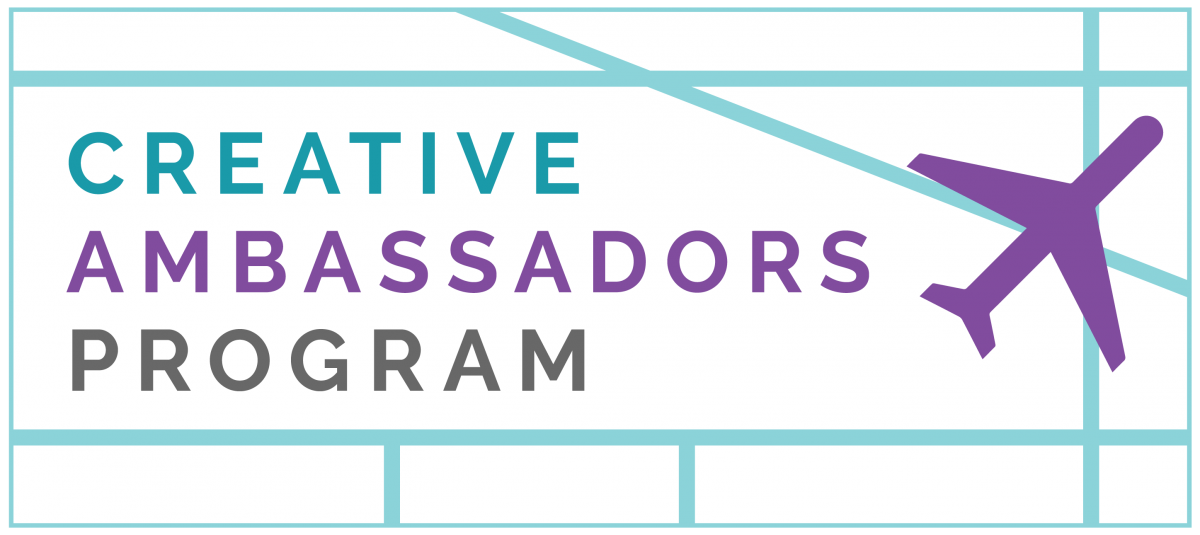 The City of Austin Cultural Arts and Music and Entertainment Divisions, part of the Economic Development Department, will reinstate the City's Creative Ambassadors Program. Open to creative professionals across disciplines, the program provides official City designations and small stipends to Austin artists traveling outside of Texas in promotion of their creative projects. First launched in 2014, the program was temporarily suspended as the City explored how best to incorporate it into its larger cultural tourism strategy. The retooled program, which launches October 1, will run on an annual (versus monthly) cycle and will now provide $1,000 grants for ten artist recipients.
The Creative Ambassadors program is open to artists of all disciplines, including, but not limited to: musicians, visual artists, filmmakers, and performing artists. Austin-based individual artists and arts organizations who have confirmed plans to travel nationally or internationally to present or promote their work. Applicants will be evaluated on their level of expertise in their chosen discipline, including the number of years they have been working in their artistic area and any prior awards or recognition they have received for their work. The selection panel will also consider how the artists and their proposed project will support the Creative Ambassador Program goals of enhancing Austin's global profile as center of creativity; supporting the local creative community; and facilitating dialogue between other regional, national and international arts agencies and their communities. The Panel will select a diverse cohort, reflective of many artistic disciplines by artists from all cultural communities, including ALAANA (African American, Latinx, Asian American, Arab American, Native American) artists and arts organizations, plus applicants who identify as members of the LGBTQIA community or the differently-abled community.
Selected ambassadors must fulfill the following requirements:
Attend a training session with City of Austin staff before travel 
Represent Austin in at least one meeting with a government, arts agency or anchor creative organization in the destination city, as approved by the City of Austin
Meet with national and international delegations visiting Austin, as needed 
Forward any press coverage related to the project/travel/ambassadorship to the City of Austin
Submit a post‐trip report to the City of Austin
Applications for the Creative Ambassador Program will be accepted from October 1- December 1, 2018. Complete program guidelines may be found here, and applicants may upload their submissions via the online application portal here.  Selected applicants will be announced mid-January 2019. The Creative Ambassador designation is valid for one year and all required activities and reports are due at the end of the year-long cycle.
Please note: All applications must be for travel during calendar year 2019 only. Selected applicants with travel occurring during the months of January or February 2019 may be funded retroactively.
This is a child page of::