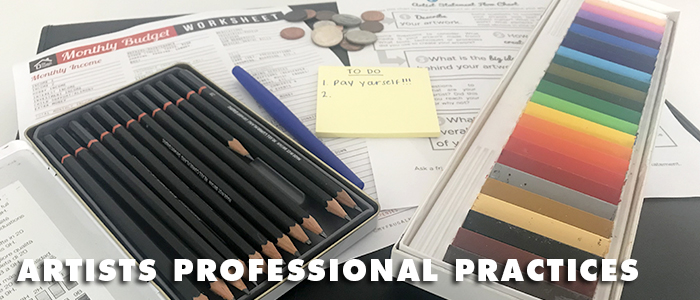 Artist Professional Practices
The Dougherty Art Center's Artist Professional Practices class offers training and career preparation for the visual artist to build and maintain a thriving artistic practice through hands-on instruction. Topics include resumes and artist statements, artwork documentation and portfolio preparation, budgeting, marketing, applying to shows, and selling your work. Prepare for your career in the arts!
Tuesdays, July 23-August 27, 2019, 6:30-8:30pm
Registration Now Open
Residents - $72, Non-Residents $83
---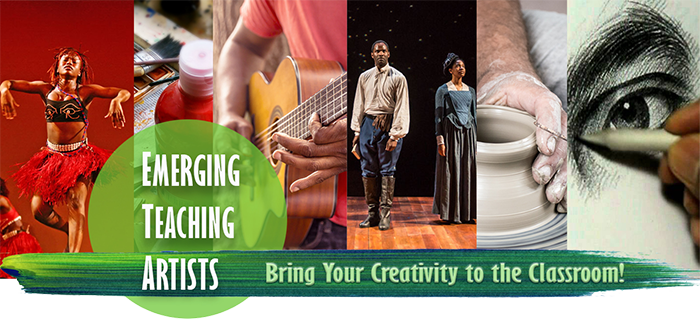 Bring your passion for art and creative gifts to schools and children – become a teaching artist! In collaboration with MINDPOP, this application-based fellowship program is for artists of color and artists who identify as having a disability, to learn effective and engaging techniques and strategies for teaching art in the classroom and the community.
Mondays and Wednesdays, October 7-November 13, 2019.
Applications opening soon!
Click here for more information.
---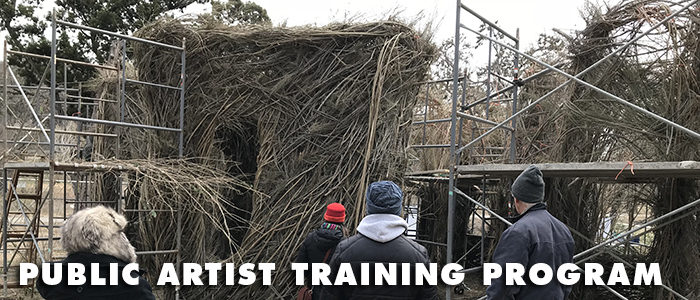 Learn more about the production of artworks for public places including an overview of budgeting, engineering, site selection, and proposal preparation. This six-week class encourages research and provides students with opportunities to learn from accomplished public artists. The class will give an in depth look at the Public Art application process, while students work to put together their own submission package.
This class is held yearly and recently finished in December 2018. Look for the next session to be held in winter 2019-2020.
---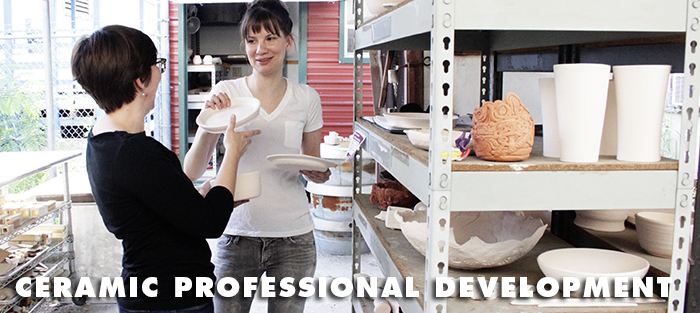 Are you ready to take your ceramic practice to the next level? This six-week class will help students to develop the tools and knowledge needed to pursue a career in the ceramic arts.  Through instruction, critique, and local artist studio visits, students will learn about studio operations, preparing resumes and artist statements, photographing and selling work, and self-promotion.
This class does not involve ceramic studio time.
This class was scheduled for spring of 2019 and will be scheduled again in spring of 2020. If you have interest in a future session of this class, please email Sarah German.
---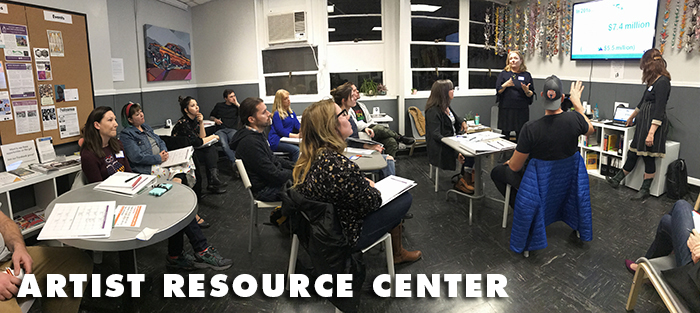 The Artist Resource Center is a place for emerging and established artists of all mediums to engage and collaborate. Functioning as a no cost meeting and research space for the arts community, the Artist Resource Center offers the tools for creatives to develop and advance their careers in the arts.
View the Artist Resource Center's Professional Development Workshop Series