Bring civic art to Austin streets! The Artbox Program provides Austin neighborhoods the opportunity to enhance Austin Transportation's traffic signal (utility) cabinets with community-inspired artwork created by local artists. A neighborhood can express its special character for others to see, learn and enjoy. By working with the community and local artists, the Artbox Program offers something for everyone.
Artbox Locations
Austin Transportation contracted with UP Art Studio to help make possible the four following artboxes. Learn more at minimurals.org/austin. Check out the following links for more photos of the installations.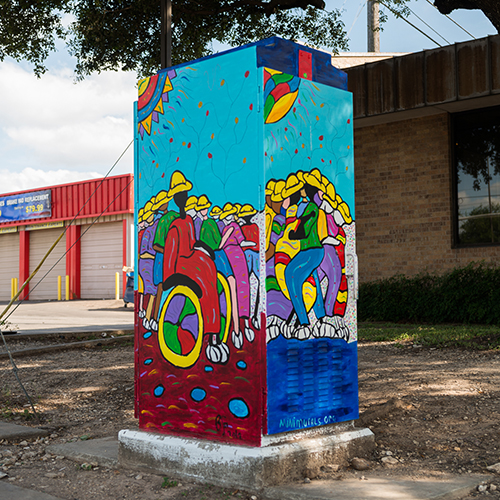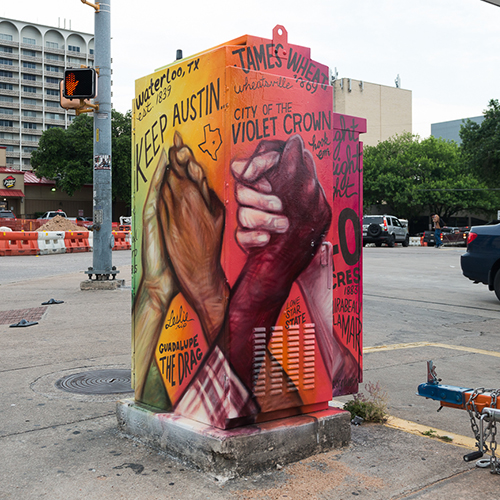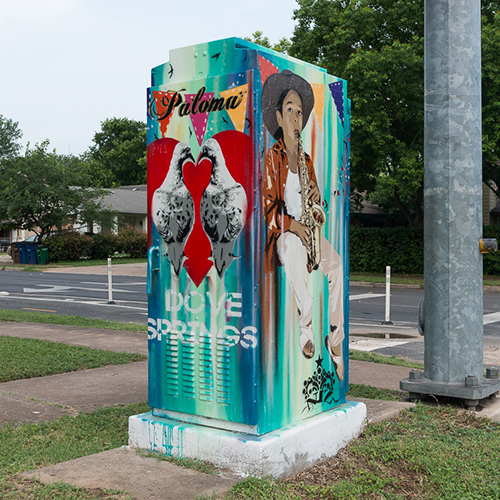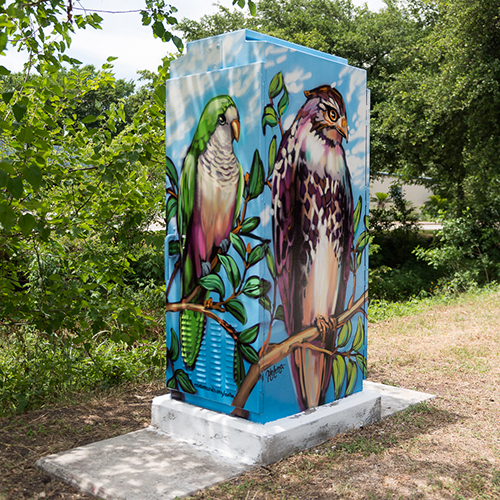 How to Apply
Program guidelines are currently under revision, but people and organizations interested in sponsoring an artbox installation may contact matthew.ramirez@austintexas.gov. Over 200 Austin Transportation traffic signal cabinets citywide are available to become artboxes.