Transform Austin's parking spaces into temporary miniature parks, or "parklets," on PARK(ing) Day, happening Sept. 20. Occurring the third Friday of September, PARK(ing) Day is an annual, worldwide event that promotes public engagement and dialogue on the need for public, open spaces in urban areas. Austin residents have created numerous parklets of different shapes, sizes and uses on PARK(ing) Days past, and Austin Transportation invites the community to continue this tradition for PARK(ing) Day's 15th year.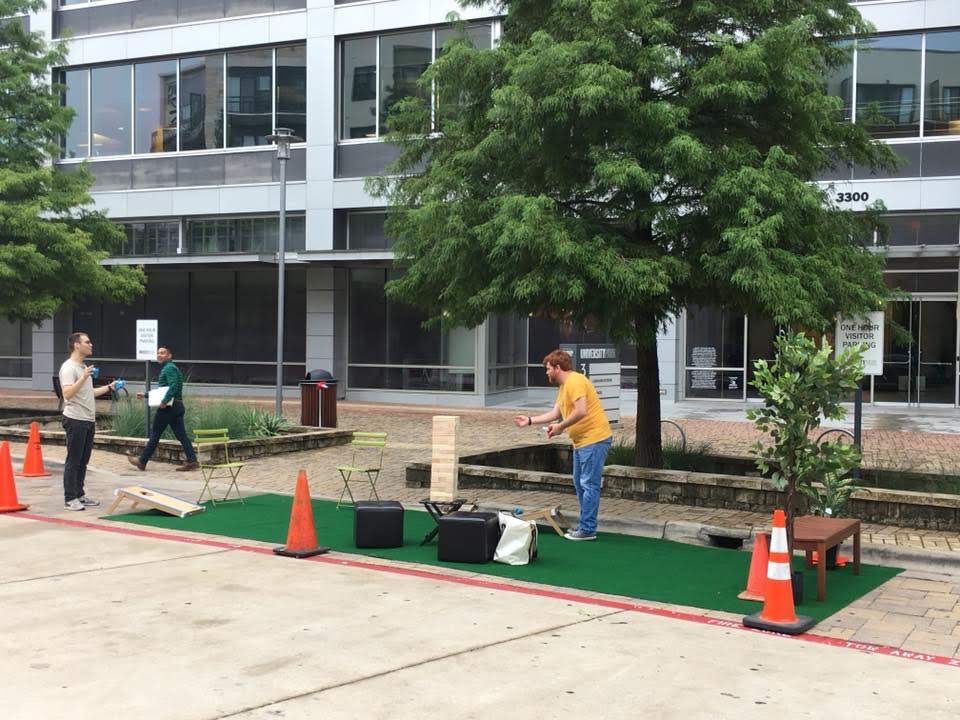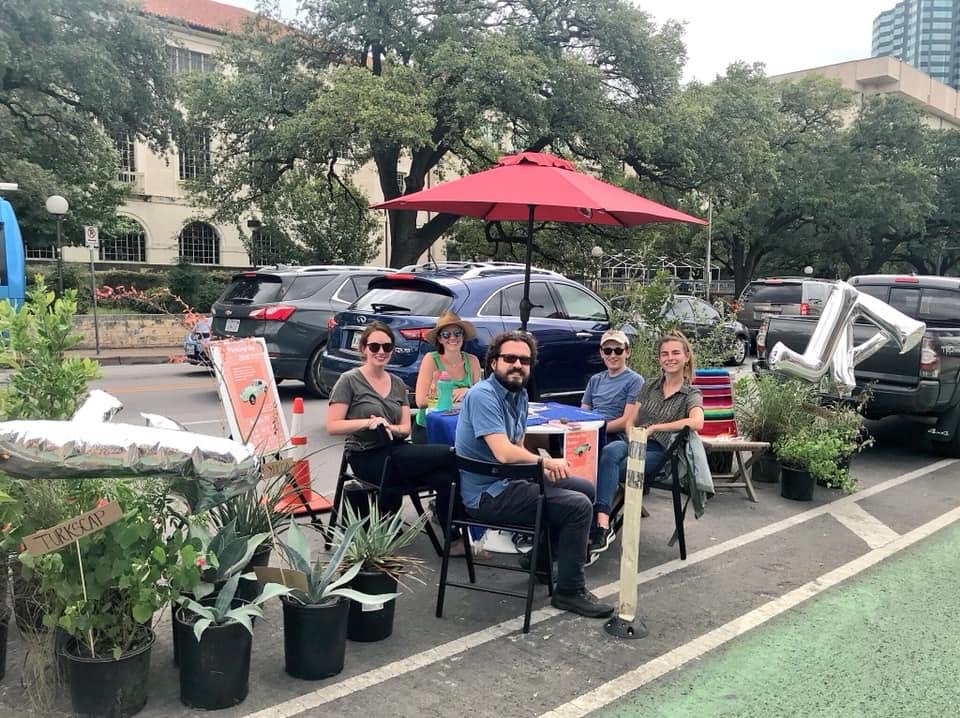 PARK(ing) Day 2019 parklet locations
On Friday, Sept. 20, 2019, visit the following parklet installations by these PARK(ing) Day participants. View the PARK(ing) Day locations on a custom Google Map.
2900 block of Fruth Street

AURA
West Campus Neighborhood Association

900 block of Congress Avenue
600-700 blocks of Congress Avenue

Capital Metro
Austin Transportation Department
Walk Austin Bike Austin

300 block of Congress Avenue

Patagonia
Wildland Conservation Division
Jeff Beckage
Patricia Schaub

1300 block of South Congress Avenue

Asakura Robinson
Spin
lookthinkmake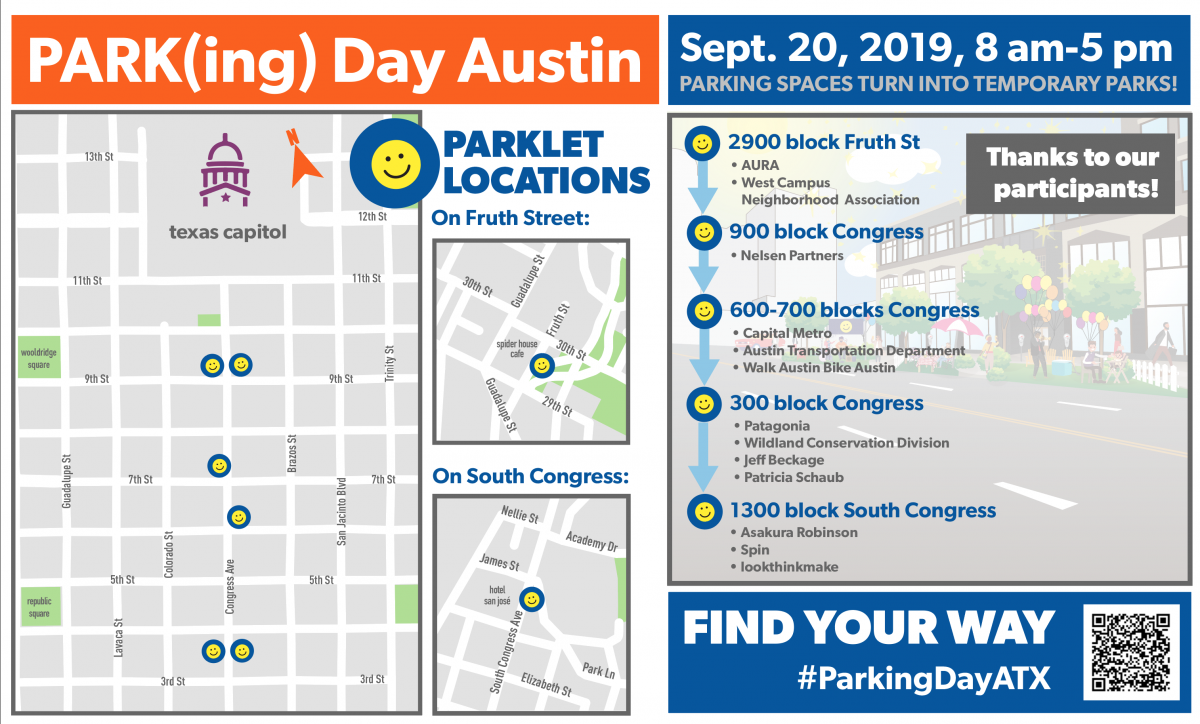 You can also download a 2-page 8"x11" PARK(ing) Day map created by the Alliance Transportation Group.
Application process (closed as of Sept. 7, 2019)
Austin Transportation is here to help the community bring PARK(ing) Day to life. Ten pre-permitted parking spaces are available on a first-come, first-serve basis (one space per applicant):
Five spaces on the 1300 block of South Congress Avenue on the east curb
Five spaces on the 2900 block of Fruth Street on the east curb 
For other parking space locations, participants can apply for PARK(ing) Day permits. There is no limit to the number of spaces an applicant may request. For more information on pre-permitted parking spaces or the application process, please contact Paloma.Amayo-Ryan@austintexas.gov or 512-974-7828.
Download the PARK(ing) Day permit packet for full instructions and requirements.
Get required sign-offs from nearby homes and/or businesses. This form is included in the application packet.
Apply for a parking permit through ABC.AustinTexas.gov.
Pay the following fees:

$35 for the permit
A usage fee for the parking space, which may range from $10 to $19.20 per space, depending on the location
Four percent surcharge for all right-of-way transactions, for technology improvements
The recommended deadline for permit requests is Saturday, Aug. 31, for parklets to be included in promotional materials. Interested participants can still submit permit requests through Saturday, Sept. 7. 
To ensure safety and accessibility, parklet installations should follow these conditions:
Parking spaces must be delineated with a series of orange traffic cones; cones must be between 28 and 48 inches in height and cannot be attached to each other with string or ribbon.
Advertising, vending or amplified sound activities are not permitted.
Sidewalk or crosswalk paths must remain clear for accessibility.
Austin Transportation invites the community not only to create parklets, but also to visit and interact with the installations. Look forward to information about participants and their parklet locations on Eventbrite and Facebook, and follow #ParkingDayATX for updates on the day of the event.