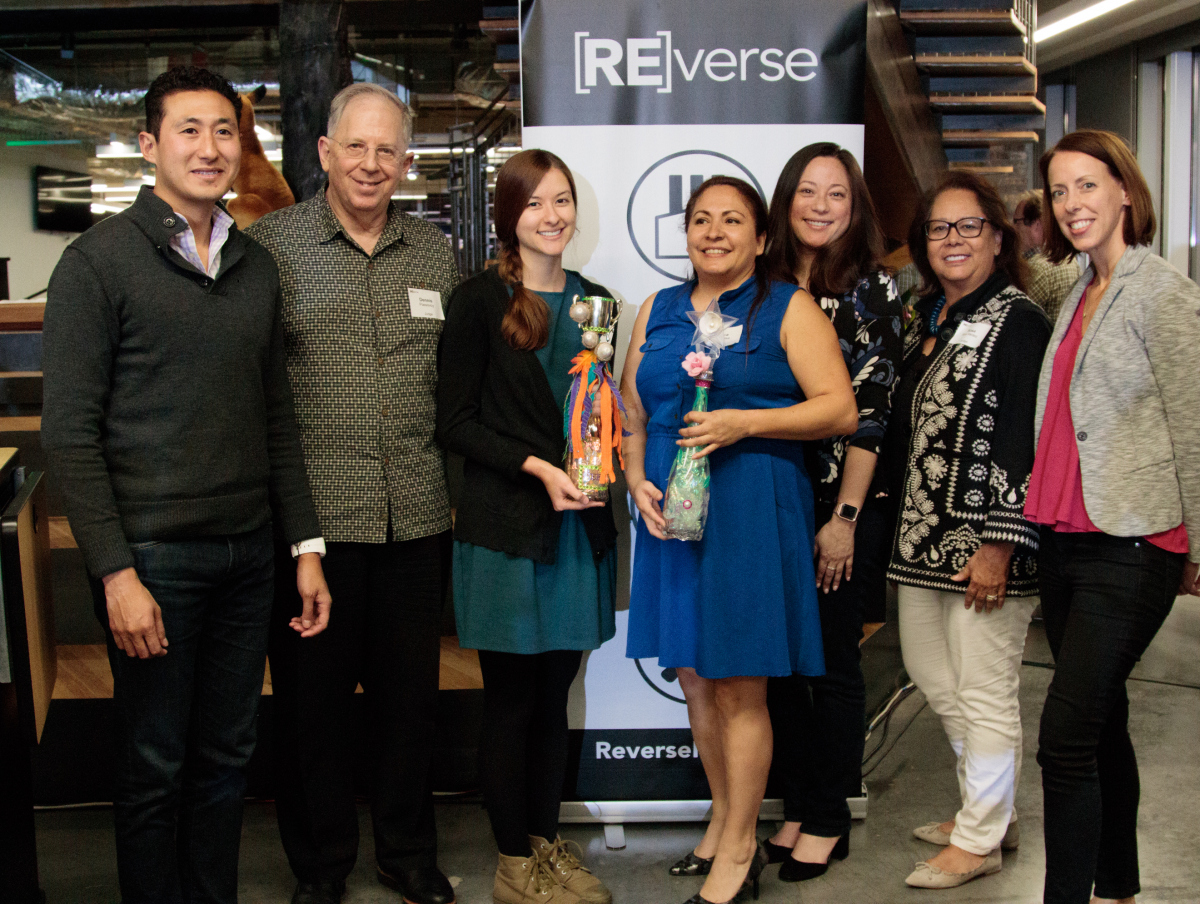 AUSTIN, TX – Waste Free Grain Flour (Seed Stage) and Evo Conversion Systems (Growth Stage) were announced top Innovation Prize winners at Austin's third annual [Re]Verse Pitch Competition, a social innovation program to help turn valuable raw, waste materials into new social enterprises. Both plan to repurpose stillage, a byproduct of the distilling process from Still Austin Whiskey Co.
Waste Free Grain Flour, which also received the People's Choice vote in its category, will separate the stillage into grain to become baking flour and water that will be used to grow produce. Evo Conversion Systems will use the material to establish an Austin operation for creating PopWorms!, dried black soldier fly larvae used as a nutrient for animals.
Classic Childhood, a European-style children's online clothing store planning to use scrap fabric to create children's accessories, was the audience favorite in the Growth Stage category and received the People's Choice award.
In January, local entrepreneurs heard pitches from businesses on their waste products and in a short sprint over the last seven weeks, they worked closely with mentors and advisors to develop and refine a social enterprise business idea. Wednesday night, March 7, eight finalists pitched their new business ideas to compete for the top innovation prizes to help them get their new ventures started.
Waste Free Grain Flour was awarded $9,500, a nine-month incubation package from TarmacTX, free classes from the City of Austin Small Business Program, a hot desk at WeWork, coaching from Assemble and American Bank and a promotional package from BuildASign.
"This win will help me put my passion for sustainable food systems into practice," said Jessica Brown, founder of Waste Free Grain Flour. "With the prize, I'll be able to prototype my idea and start turning an organic byproduct into healthy food for people."
Evo Conversion Systems was awarded $10,500, a spot in the FastForward business accelerator, co-working memberships at Capital Factory and coaching from Assemble and American Bank.
"Distiller's waste is ideal for breeding black soldier fly larvae," said Monica de la Rosa, CEO of Evo Conversion Systems. "We've been working from a lab at Texas A&M and now we'll be able to set up an Austin home for our repurposing technology."
With the 2018 competition complete, the City of Austin's Recycling Economic Development Program now looks towards 2019 and the impact of the competition for the wider community.
"We hope that [Re]Verse Pitch inspires all businesses to look at their waste streams with new eyes and to see the economic potential that it represents for our community," said Natalie Betts, the City's Recycling Economic Development Program Manager. "And we hope that all entrepreneurs are asking themselves whether the raw materials they need for their business could be sourced from local material that would otherwise go to waste."
##
About the Recycling Economic Development Program
Two City of Austin departments, Austin Resource Recovery and the Economic Development Department, have teamed up to launch the Recycling Economic Development Program. The program's mission is to attract, retain and grow Zero Waste businesses and entrepreneurs in order to create local jobs and foster a resilient Zero Waste ecosystem in Central Texas.
About Austin Resource Recovery
Austin Resource Recovery provides a wide range of services designed to transform waste into resources while keeping our community clean. Services include curbside collection of recycling, trash, yard trimmings and large brush and bulk items; street sweeping; dead animal collection; household hazardous waste disposal and recycling; and outreach and education. Austin Resource Recovery offers free, voluntary and confidential consulting services to help Austin businesses reduce waste and comply with the City's recycling ordinances. In December 2011, the Austin City Council approved the Austin Resource Recovery Master Plan, which is the City's road map to Zero Waste. The City of Austin is committed to reducing the amount of waste sent to area landfills by 90 percent by 2040. Learn more at austinrecycles.com.