You are here
City of Austin
---
FOR IMMEDIATE RELEASE
Release Date:
Apr. 17, 2017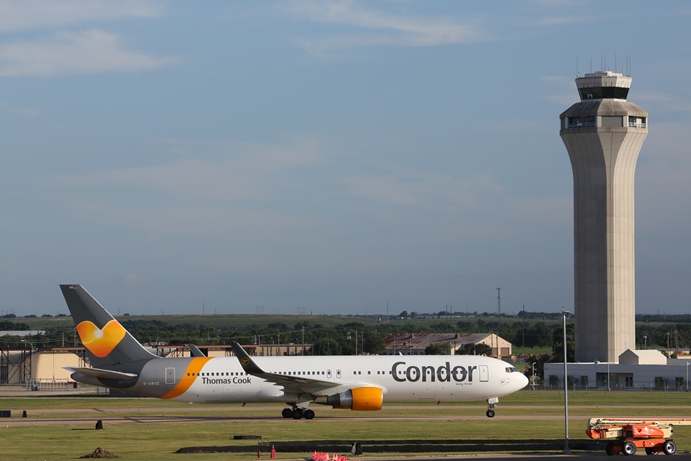 AUSTIN, Texas – With seven international nonstop destinations available, students can plan a summer or weekend break, a social or group flight or an educational trip to soak up the rich culture of an abroad destination.
Nonstop international travel options are available for students, collegiate fraternities and sororities, and other student organizations with flights from Austin-Bergstrom International Airport.
Nonstop international flight services available from Austin include:
Frankfurt, Germany on Condor
Guadalajara, Mexico on Volaris
Mexico City, Mexico on Aeromexico
Cancun, Mexico on Southwest and United
San Jose Del Cabo, Mexico on Southwest
London, England on British Airways
Toronto, Canada on Air Canada
Condor makes travel to Frankfurt, Germany (FRA) from Austin (AUS) more affordable in May with seasonal nonstop service starting as low as $580 round-trip. The Austin to Frankfurt nonstop flight operates twice weekly, on Mondays and Thursdays from May – October, on a Boeing 767-300ER with 259 seats. Flights from Austin to Frankfurt can be found at www.condor.com/us.
Aeromexico, in March increased its nonstop flight service from Austin to Mexico City to daily, departing in the afternoon at 1:07 p.m. The Mexico City (MEX) to Austin flight arrives at 11:53 a.m. and flights can be found at www.aeromexico.com.
Volaris provides nonstop service between Austin and Guadalajara, Mexico (GDL) three-times per week on Tuesdays, Thursdays and Sundays with a 179-seat A-320 aircraft. Flights depart Austin at 1:20 p.m. and can be found at www.volaris.com.
British Airways operates a daily nonstop from Austin to London, England (LHR) on a Boeing 787 with up to 280 seats. The flight departs Austin at 6:20 p.m. and can be found at www.britishairways.com.
Southwest operates nonstop flights from Austin to Cancun, Mexico (CUN) and to San Jose Del Cabo, Mexico (SJD). Flight times and booking information can be found at www.southwest.com.
United will again offer summer nonstops to Cancun from Austin starting in June 2017. The United Austin-Cancun flights are operated Saturdays and Sundays and may be booked at www.united.com.
Air Canada offers nonstop service from Austin to Toronto, Canada (YYZ). Flight times and booking information can be found at www.aircanada.com.
The Austin-Bergstrom International Airport now has 60 nonstop direct flights to destinations in the U.S. and internationally. A complete listing of Austin nonstop flights can be found at http://www.austintexas.gov/department/nonstop-flights-out-abia.
About Austin-Bergstrom International Airport (AUS)
The airport of choice for Central Texas is Austin-Bergstrom International Airport (AUS). Fly Austin on new nonstop international destinations including Guadalajara, Mexico (GDL) on Volaris, www.volaris.com, and Mexico City, Mexico (MEX) on AeroMexico, www.aeromexico.com. Welcome new domestic nonstops: Kansas City (MCI) and Panama City (ECP) on www.southwest.com, Raleigh-Durham (RDU) and Seattle (SEA) on Delta, www.delta.com, and Indianapolis (IND), Pittsburgh (PIT), St. Petersburg (PIE), Destin-Fort Walton Beach (VPS), and Cleveland (CLE) on Allegiant, www.allegiantair.com. Welcome Sun Country a new carrier to Minneapolis – St. Paul International Airport (MSP) at www.suncountry.com.  Find all nonstop routes with the free interactive flight guide on www.abia.org. Connect with us on Twitter, @AUStinAirport, Facebook, www.facebook.com/abia and on Instagram, @AUSairport.
###
---