City of Austin
FOR IMMEDIATE RELEASE
Release Date:
Contact: Deborah Jennings, Human Resources Department 512-974-2860 Email
---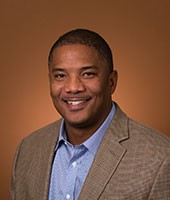 The City of Austin has identified Ken Snipes as the top candidate for the Director of Austin Resource Recovery (ARR). Mr. Snipes will begin his new duties as the ARR Director on September 23, 2019.
The Director of Austin Resource Recovery reports to Assistant City Manager Christopher Shorter and is responsible for planning, directing, coordinating, and maintaining economical and efficient resource recovery, recycling, and reuse services for the City of Austin. This includes working closely with the Zero Waste Advisory Board and continuing the department mission to achieve Zero Waste by providing excellent customer services that promote waste reduction, increase resource recovery, and support the City of Austin's sustainability efforts.  The City of Austin is committed to a Zero Waste goal to reduce the amount of trash sent to landfills by 90% by the year 2040. "Mr. Snipes brings a tremendous track record of accomplishment and breadth of experience that I am confident will help move the City towards our long term Health and Environment strategic goals." said Assistant City Manager Chris Shorter.
Ken Snipes has been with Seattle Public Utilities (SPU) since 2007 and most recently served as both the Director of Solid Waste and Chief Administrative Officer for SPU.  As the Director of Solid Waste, he oversaw a $240 million budget including consultants, purchase service contracts and agreements, and was responsible for trash, recycling, and organics diversion to approximately 160,000 residential and 8,000 commercial account holders. The City of Seattle's Solid Waste program is nationally recognized as a leader in waste reduction and recycling.   
"I'm looking forward to the opportunity to work with this talented department and the community to help Austin realize its diversion goals and move the city closer to its Zero Waste Goals." shared Ken.
Mr. Snipes earned a dual bachelors' degree in business administration and occupational education from Wayland Baptist University. Additionally, he has associates degrees in Applied Science, Mechanical and Electrical Technology, and Education and Curriculum Development.
###