You are here
City of Austin
---
FOR IMMEDIATE RELEASE
Release Date:
Jan. 03, 2017
Contact: Patricia Fraga 512-974-2969 Email
These loving, adoptable pets are now safe and waiting for adoption.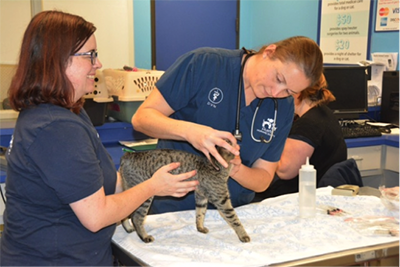 Figure 1 One of the 15 cats getting a medical exam at Austin Humane Society
Last week, the Humane Society of the United States contacted Austin Animal Center Chief Animal Services Officer Tawny Hammond to alert her of an urgent situation in the town of Taylor, Texas. The tiny animal shelter managed by Animal Control Officer Klaasje Helgren had more animals than they could house, and some of those pets had to get out. In a traditional pound, they would have been euthanized for space, but Klaasje wasn't willing to do that.
"I've rescued many of these pets from cruelty and neglect situations myself," she told AAC, "and I wasn't going to let them die because we have a temporary space crunch."
As soon as they received the call for help, Austin's three shelters, Austin Humane Society, Austin Pets Alive!, and Austin Animal Center, stepped in to offer immediate relief. Austin Humane Society took eight dogs and 15 cats and kittens.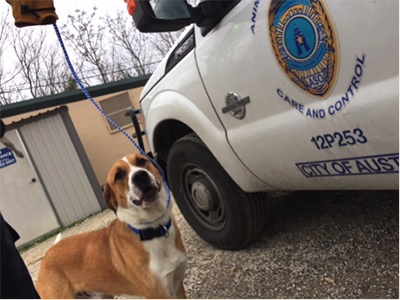 Figure 2 One of the dogs being transferred to Austin Animal Center for adoption
Austin Pets Alive! immediately transferred 10 cats and dogs from Austin Animal Center so AAC could take the remaining animals from Taylor. Thanks to the swift, collaborative efforts of Austin's shelters, these loving, adoptable pets are now safe and waiting to be adopted.
"Being able to step in and help the City of Taylor Animal Shelter is what being a good partner is all about," said Dr. Katie Luke, the Chief Operating Officer at Austin Humane Society. "All are wonderfully happy, sweet animals who now, more than ever, need a permanent home."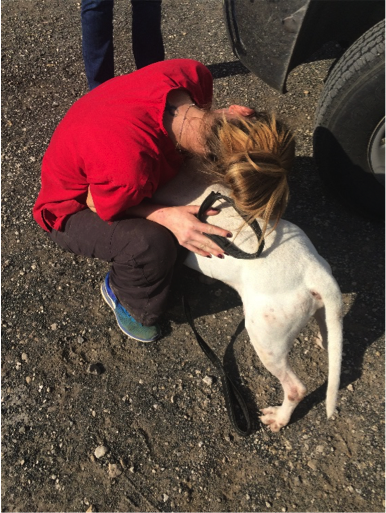 Figure 3 One of the staff in Taylor giving her favorite dog a goodbye hug
For the staff at Taylor Animal Control, the rescues by Austin area shelters were a true holiday miracle. "For the first time in a long time, our staff were bouncing with joy and relief this morning," Klaasje said. "We just can't believe all our animals are finally safe and it's because of Austin's support we are able to continue to keep Taylor a No Kill Community."  
Austin Animal Center staff will continue to assist Taylor in looking for grant opportunities for physical improvements and to help with marketing ideas and outreach in the future.
Austin Animal Center's Chief Animal Services Officer Tawny Hammond explained why the City decided to help. "Not killing pets for space or convenience is a community ethic. Sometimes our neighbors need help, whether due to flooding, fires or seasonal space crises. Taylor is saving lives and modeling a lifesaving ethic with very few resources. Bravo to them. Animal Services professionals help each other out and there is no way we were going to let them struggle alone."
The dogs and cats from Taylor are available for adoption at Austin Humane Society and Austin Animal Center.

Figure 4 Animal Protection Officer greeting a dog from Taylor County
 
---