- to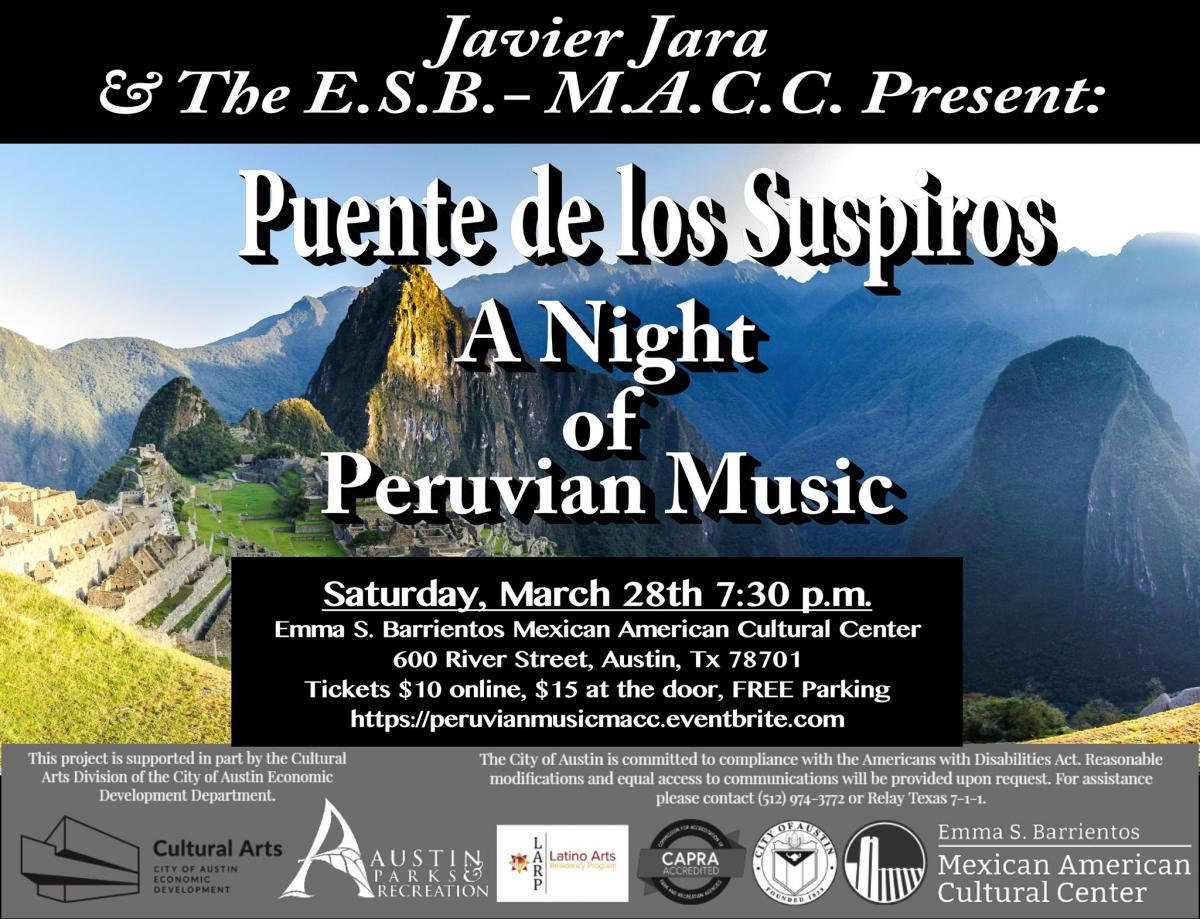 Puente de los Suspiros: A Night of Peruvian Music 
Saturday, August 29th 7:30pm to 9pm
Join the Facebook Event! 
Javier Jara and the ESB-MACC present "Puente de los Suspiros," a night of Peruvian music. Javier along with classical guitar maestro Carlos Ufret, a violinist, cajón player and upright bassist will bring the unique sounds of Peru to Austin audiences. Tickets $10 online, $15 at the door. Free Parking.
Emma S. Barrientos Mexican American Cultural Center, Auditorium
600 River Street
Austin , TX 78701
United States