- - to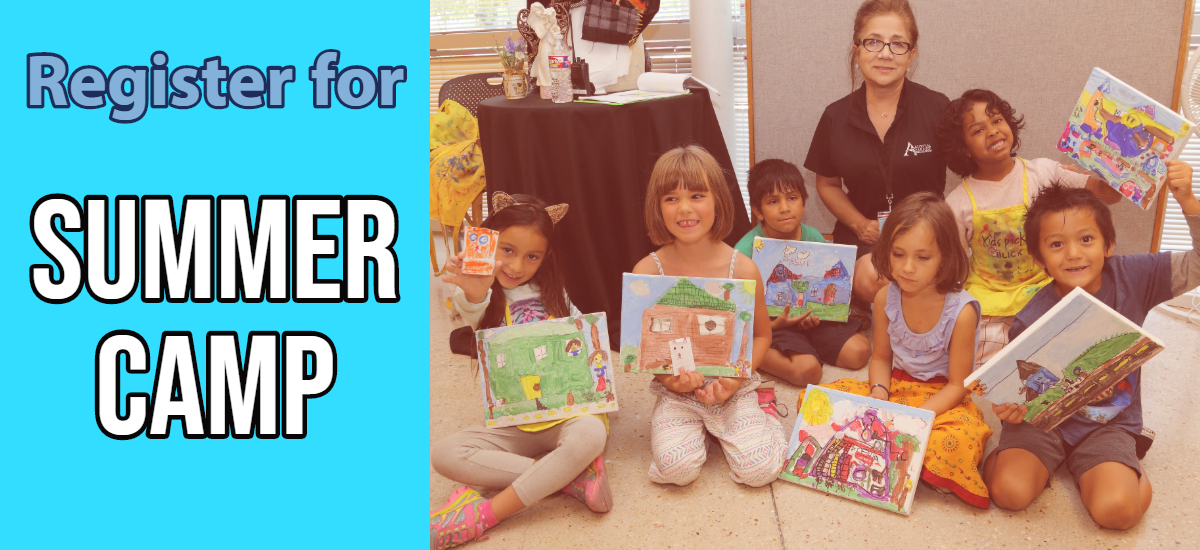 The registration period for this camp is February 15 - March 11, 2020. A live button will be located on this webpage at that time for parents to complete their online registration. For more information, please contact macceducation@austintexas.gov.
The ESB-MACC 2020 Cosecha Summer Camp is offered in four two week-long session, in groups no larger than 12.  Curriculum is focused on the overreaching themes of Latinx history, environmental and social justice utilizing: puppetry, illustration, music and theatre. We provide our young leaders with opportunities to use Latinx history and the arts to think critically about the works around them.
Camp Schedule: 7:30am- 6:00pm
Location: Emma S. Barrientos Mexican American Cultural Center (ESB-MACC). 600 River St, Austin, Texas 78701
Camp Type: Arts and Culture – Youth
Ages: 5-12 years old
Resident Fee: $480 for 10 days
Non-Resident Fee: $674 for 10 days  
Session One (De Colores):  June 1 – June 12 / M – F / 7:30am – 6pm
De Colores (Of Colors) will explore the impact of colors through artistic, social, and cultural themes. The students will engage in artistic mediums such as painting, installation art and mixed media.
Session Two (Lo Dramático): June 15– June 26 / M – F / 7:30am – 6pm
Lo Dramático (The Dramatic) will express the performing arts through artistic, social, and cultural topics. The students will rehearse artistic mediums such as theatre for young audiences, visual interpretation and 3-D art construction.
Session Three (Nuestro Ritmo): July 6– July 17 / M – F / 7:30am – 6pm
Nuestro Ritmo (Our Rhythm) will communicate the connection to visual and verbal rhythm, rhyme, and music through artistic, social, and cultural melodies. The students will participate in artistic mediums such musical instrumentation, sculpture, and Contemporary Art.
Session Four (Movimiento y Mas): July 20 – July 31 / M – F / 7:30am – 6pm
Movimiento y Mas (Movement and More) will teach the power of movement through artistic, social, and cultural patterns. The students will learn story boarding, digital animation, and dance.  
The Austin Parks and Recreation Department is accepting Financial Aid applications for youth programs: please contac macceducation@austintexas.gov for more information and applications. 
Emma S. Barrientos Mexican American Cultural Center
600 River Street
Austin , TX 78701
United States