CANCELLED due to COVID-19
- to
CANCELLED:  8th Annual Wildfire Community Preparedness Symposium
From at risk to empowered
Official opening ceremony performed by Emergency Services Pipe and Drum Association's Great Highland Bagpipes.
CANCELLED due to COVID-19
Join the Texas A&M Forest Service and the Austin Fire Department in exploring new partnerships and completing home ignition zone training.
About this Event
Doors open at 8:45 a.m. and a light breakfast and lunch will be provided.
IT'S NOT A MATTER OF IF, BUT WHEN WILDFIRE WILL OCCUR IN CENTRAL TEXAS!!
Wildfires are a fact of life in central Texas. Join us for discussions on how to address this important issue in the Austin area.
Come and learn about and explore new public and private partnerships in the morning, interacting with both members of the public sector and community champions to identify new tools to help win the fight against wildfire.
In the afternoon, Texas A& M Forest Service will lead a Home Ignition Zone Training session, including updates on new landscaping and construction standards.
Who should attend?
Partners in Wildfire Prevention
Community Leaders
Concerned Residents
Neighborhood/Homeowner Associations
Communities at Risk
Austin Board of Realtors
4800 Spicewood Springs Rd
Austin, TX 78759
United States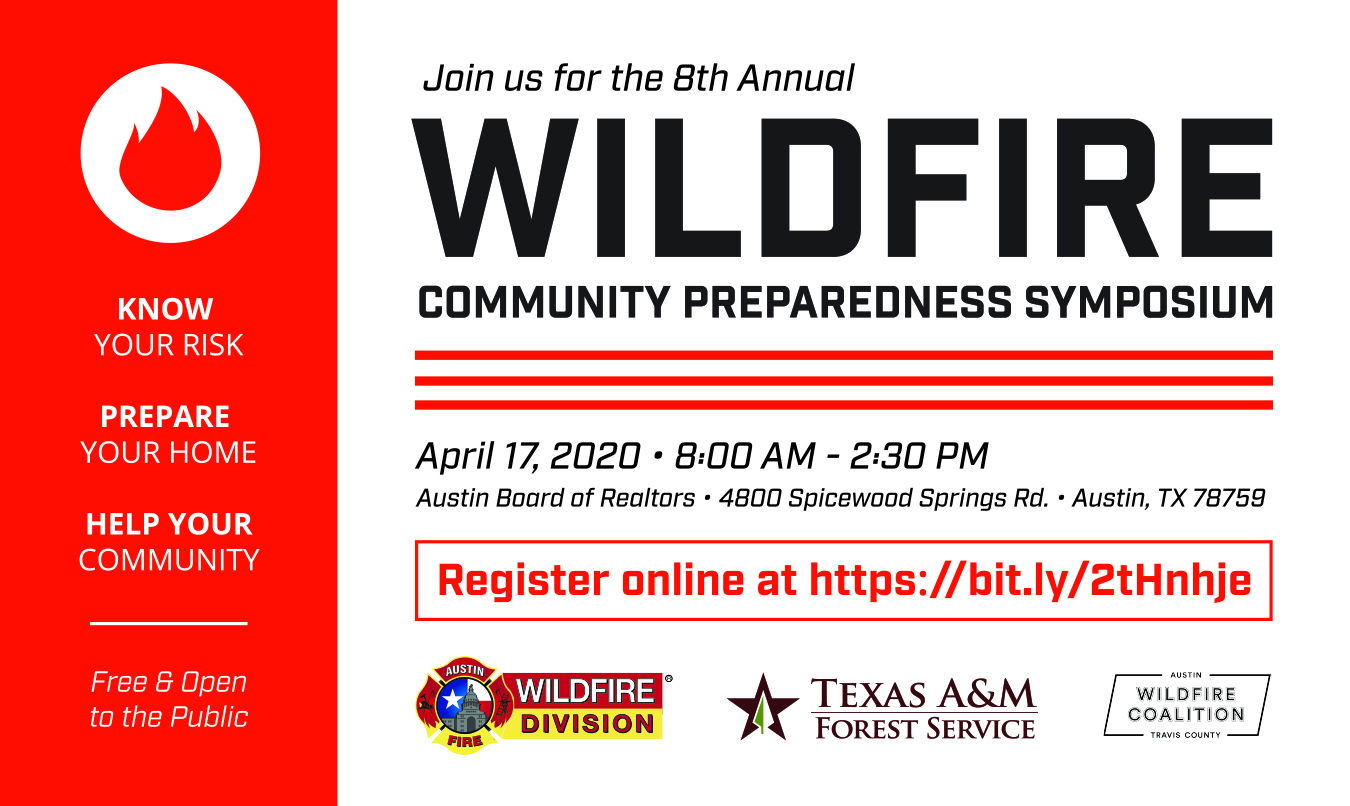 Austin Fire Department - Wildfire Division