- to
Austin Transportation Department (ATD) is evaluating E 34th Street, Clarkson Avenue, and Alexander Avenue from E 17th Street to Cherrywood Road for changes to enhance the safety and mobility of everyone who uses these streets. Join us for an open house on Wednesday, February 20, 2019, at Maplewood Elementary School. Stop by anytime between 6-7 p.m.
WHAT: Alexander Avenue, Clarkson Avenue, and East 34th Street Project Open House
WHEN: Wednesday, February 20th from 6 - 7 p.m.
WHERE: Maplewood Elementary School (3808 Maplewood Avenue, Austin, TX 78722)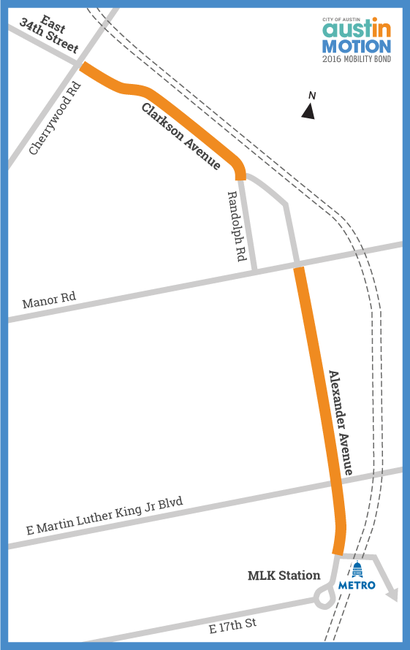 For resources in other languages or for other communication or accomodation needs, please contact Emily Tuttle at Emily.Tuttle@austintexas.gov or (512) 974-6509. Please notify us as soon as possible to ensure that we are able to facilitate your request.
Maplewood Elementary School
3808 Maplewood Avenue
Austin, TX 78722
United States