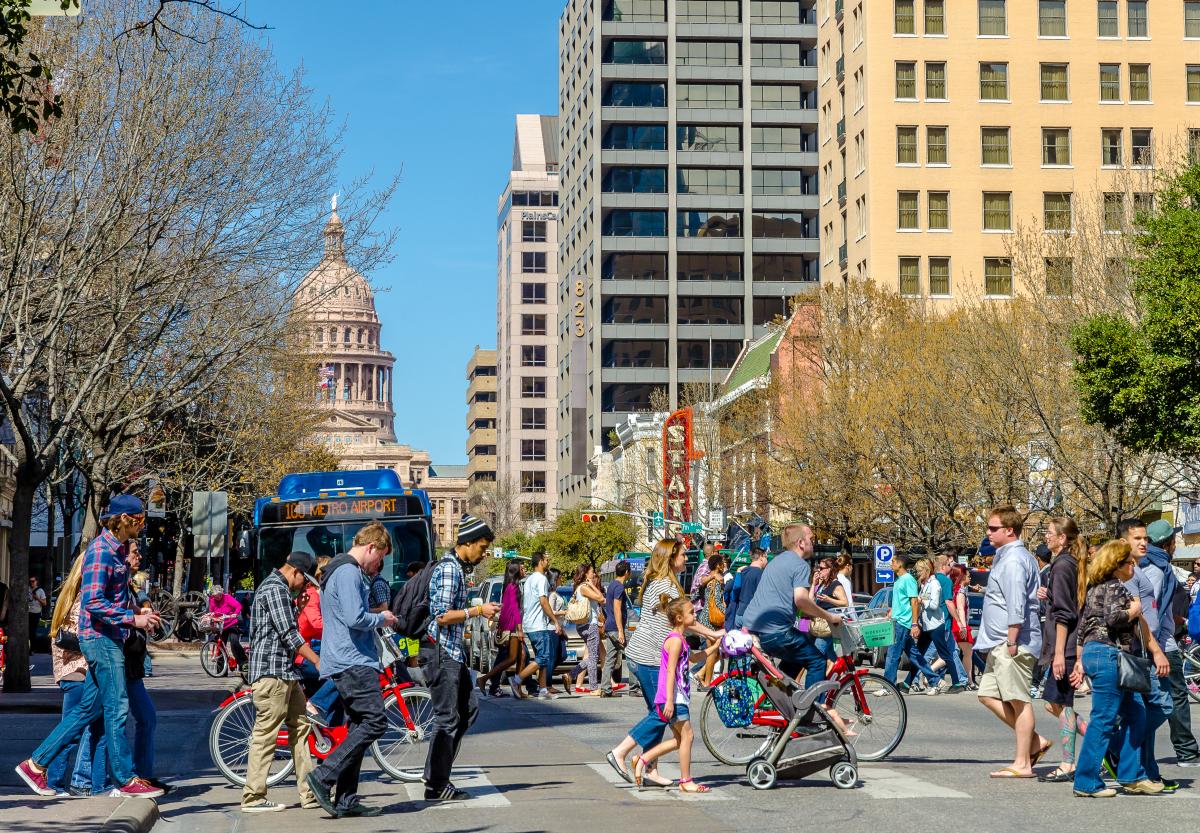 On June 15, 2017, Imagine Austin - the city's comprehensive plan through 2040 - turned five years old. The plan, adopted unanimously by City Council in 2012 and created with input from thousands of Austinites, established a community vision of a city of complete communities where all Austinites have access to the amenities, transportation, services, and opportunities that fulfill their material, social, and economic needs. These communities support all ages, identities, and cultures while preserving our unique community spirit. These places are livable, safe, affordable, and accessible; and they promote healthy lifestyles, community engagement, and inclusion.
The Imagine Austin Year 5 Progress Report provides a valuable opportunity for reflection on the City of Austin's progress towards our community vision. The report contains the stories of progress, challenges, and lessons learned from each of the 8 Priority Programs, which coordinate the implementation of the plan's policies, actions, and overall vision through diverse, interdisciplinary teams. The Progress Report also contains the first look at the indicators attributed to Imagine Austin, which help us to measure progress towards the outcomes desired by the community. The web-based Imagine Austin Dashboard contains the results, analysis, and important context for these indicators.
Year 5 marks an important milestone for Imagine Austin, and though the Progress Report highlights many of our hard-earned successes, it also paints a picture of the long road ahead of us. Imagine Austin laid out a vision for our community, one where Austin is a beacon of sustainability, social equity, and economic opportunity; where diversity and creativity are celebrated; where community needs and values are recognized; and where the necessities of life are affordable and accessible to all. In order for us to achieve that vision, we must continue to work together as a community to take collective action to bring us closer to that future. We know that Austin's greatest asset is its people: passionate about our city, committed to its improvement, and determined to see our vision become a reality.
Cheers to five years, Imagine Austin!
Having trouble accessing the Progress Report document?