Work Continues on Walnut Creek Trail System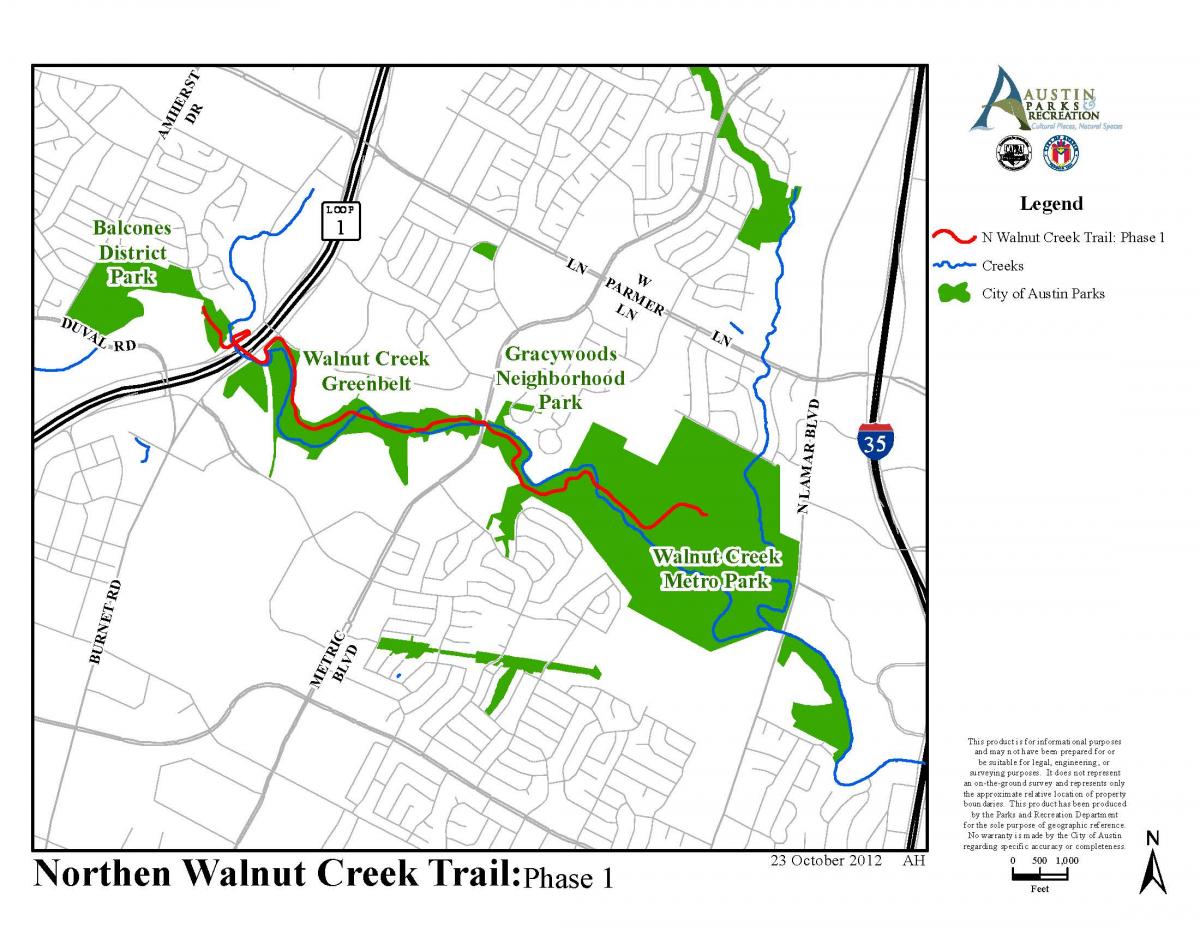 Progress continues on the Walnut Creek Trail System. Phase 1 consists of the design and construction of a new trail on the Walnut Creek Greenbelt. The trail will connect Balcones District Park to Walnut Creek Metropolitan Park. Construction consists of a 10' wide concrete trail with 2' shoulders. The trail has approximately 9 creek crossings and 4 trail heads. 
Phase 2 of the trail will originate in Walnut Creek Metropolitan Park and end in the vicinity of the Texas Commission on Environmental Quality offices, located at IH-35 and Walnut Creek. The trail will be around 1.8 miles in length and will consist of a 10' wide concrete trail with 2' shoulders. This portion of the trail will have approximately 4 creek crossings and 2 trail heads.
For more information on construction progress visit the updated information release on the City's website. 
About this blog
In the Parks connects Austinites to the places they love. From youth programming to Austin's premier public spaces such as Zilker Park and Barton Springs pool, In the Parks shares the stories that define our quality recreational, cultural, and outdoor experiences for the Austin community. Join us as we explore what makes Austin's park system one of the best in the world.