Upcycle Valentine's Day Gift Idea: 52 Reasons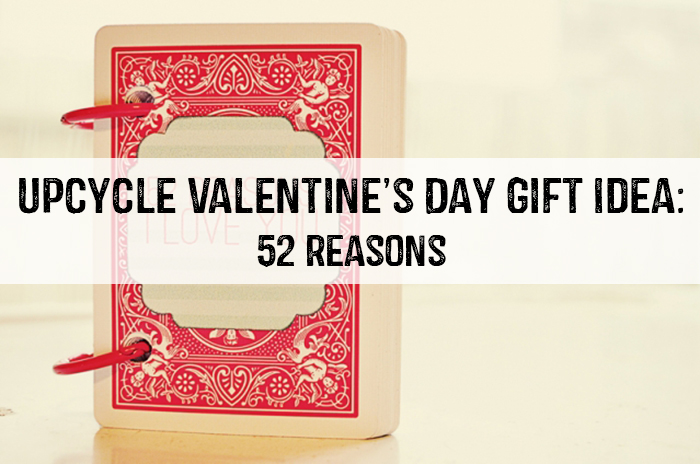 Finding the perfect gift for that special someone this Valentine's might be a little tricky. While there's plenty of generic red and pink gifts lining store shelves, often times the best gifts are homemade. So we've put together a fun and easy DIY (do it yourself) gift idea that's environmentally conscious and certain to make your sweetie's heart skip a beat!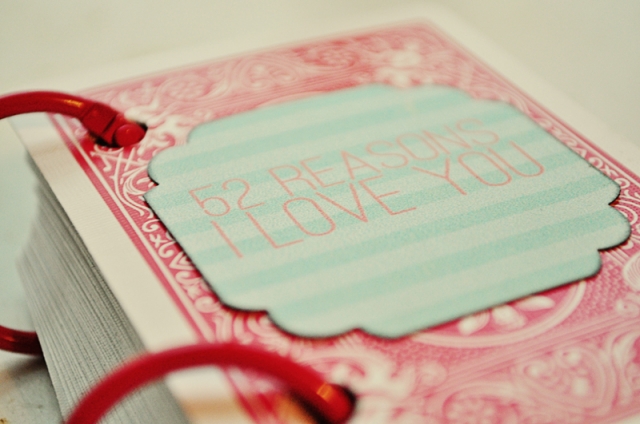 The 52 Reasons Flip Book is a great way to transform a regular deck of cards into a personal way of showing your sweetheart just how much they mean to you. For our example, we went with the 52 Reasons I Love You, but it can be anything you want!
52 Reasons I'm Falling For You
52 Reasons I Want You To Be Mine
52 Reasons You're the Best Husband/Wife
52 Reasons I Like You
52 Reasons I Can't Wait to Marry You
52 Reasons I'm Happy You Were Born
The possibilities are endless and can be used year round for any occasion, not just on Valentine's Day.
To get started, you'll need supplies, most of which you can likely find at home.
Deck of Cards — they can be any brand or color. Try to find a worn deck at home that you're no longer using or looking to replace. This will help give it that extra special vintage feel.
Binder Rings —If you don't have these already, you can find colored ones at most office supplies store. They may also be available at some craft stores.
Cardstock or decorative paper
Address labels or strips of paper (optional) — The labels used in photos below are address labels, but you can pick any size that works best for you. In our example, we typed and printed the reasons, but you can also use strips of paper and hand write them, or use a permanent marker to write down your reasons directly on the card.
Glue Stick
Permanent Marker (optional)
3-hole punch or hand-held hole puncher
 
Ready? Lets jump in.
 
Step 1 – Write down your reasons
The greatest thing about this gift is how personal it is. Take the time to think about the reasons you're writing down and try to include things that are special to you and whomever you're creating this gift for.  If you need help getting started, brain storm on scratch paper by writing down shared interests, favorite moments, inside jokes, etc. You'll be surprised how quickly the list will fill up!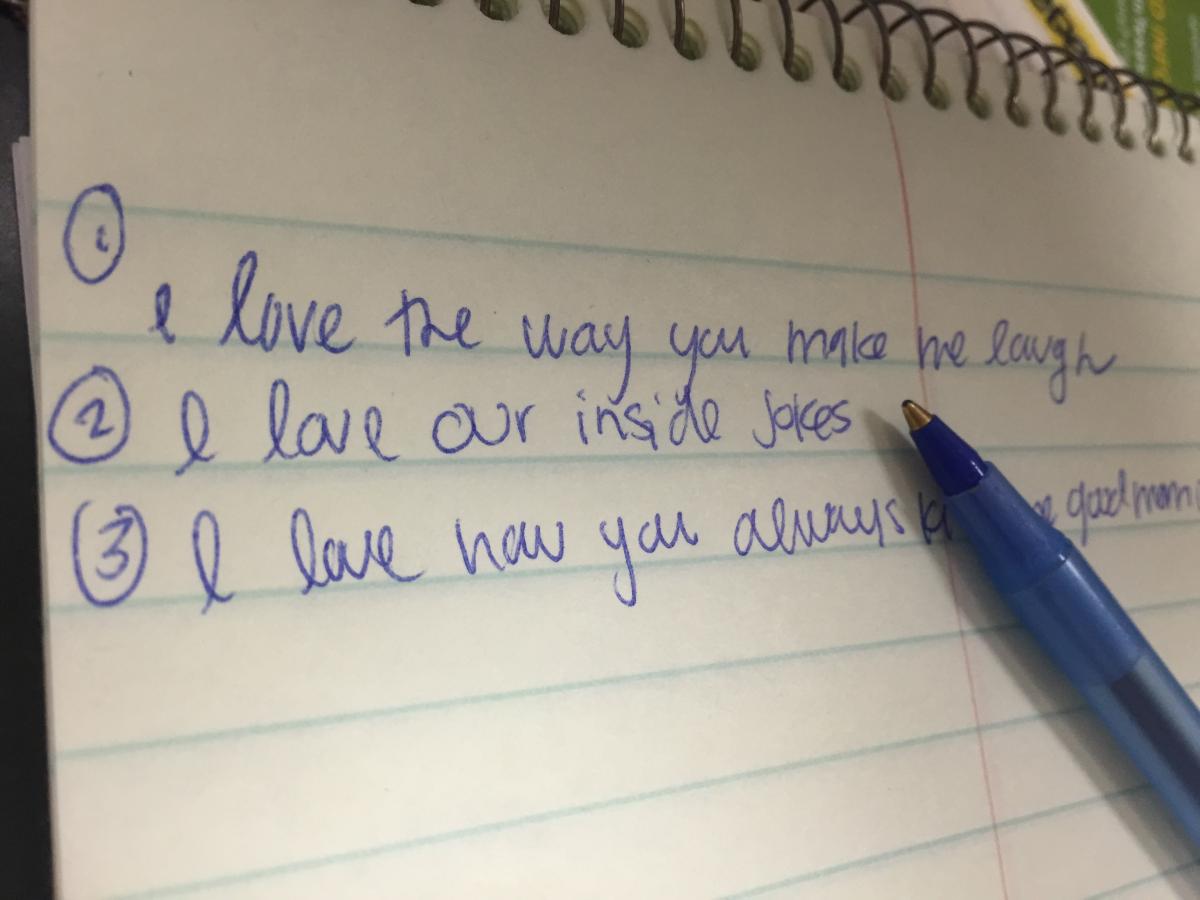 Step 2 – Add them to the cards
For our example, we typed up some reasons and printed them on address labels. This took out the step of having to glue individual strips of paper to each card. This is a good option if you're in time crunch or have terrible handwriting. You can also just eliminate the labels and paper all together and just write them directly on the card with a permanent marker.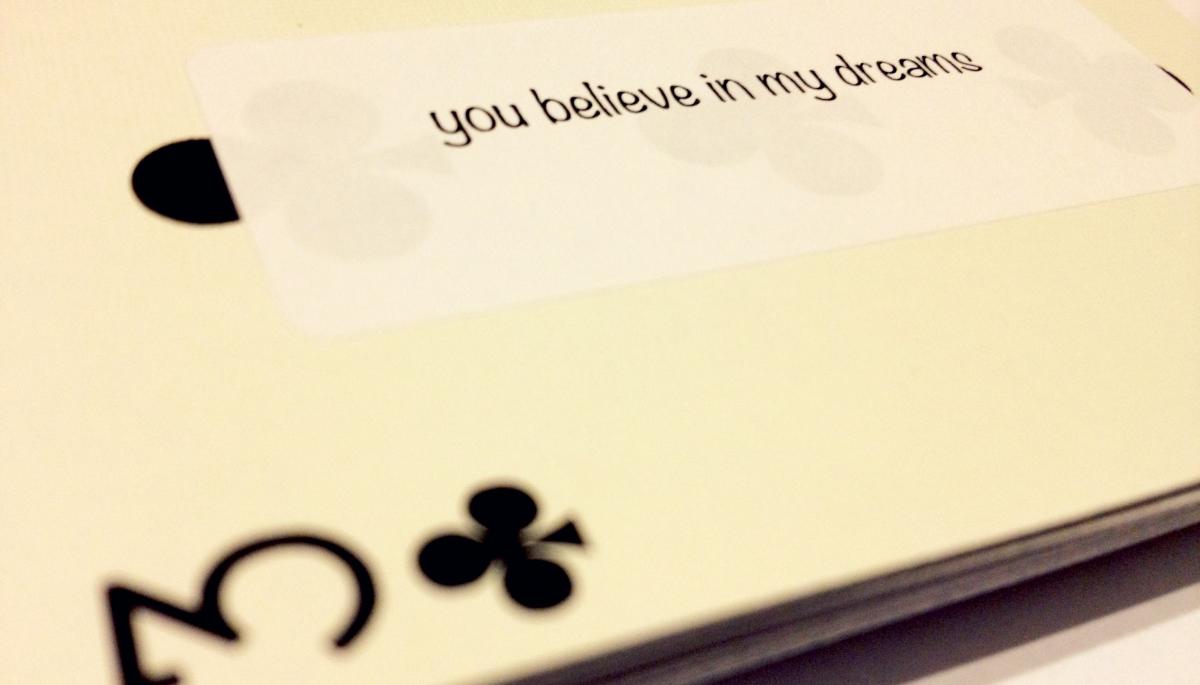 Step 3 — Create the cover
Use an extra card/joker card for this to create a cover for your card deck. Let your creativity shine on this one! Decorate it with whatever you have accessible and be sure to add the name of the deck (i.e. 52 Reasons I Love You).
Step 4 – Hole Punch 
We used a three-hole-punch here, but just utilize the top two holes. This helps keep alignment of the holes accurate, especially since you'll likely have to punch the cards in small stacks.
Step 5 – Assemble
After you arrange the cards in the order you wanted, with the cover on top, put the binder rings through the holes you created and secure them. And voilà! You're all done! Wrap it in a ribbon or give as-is.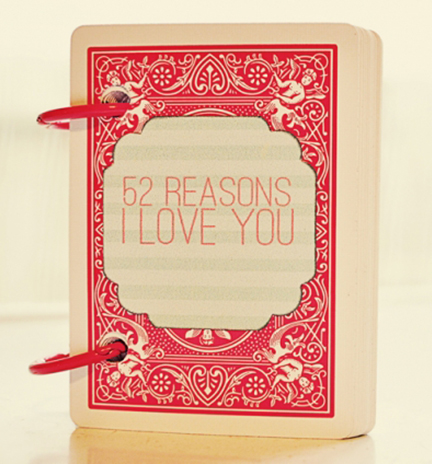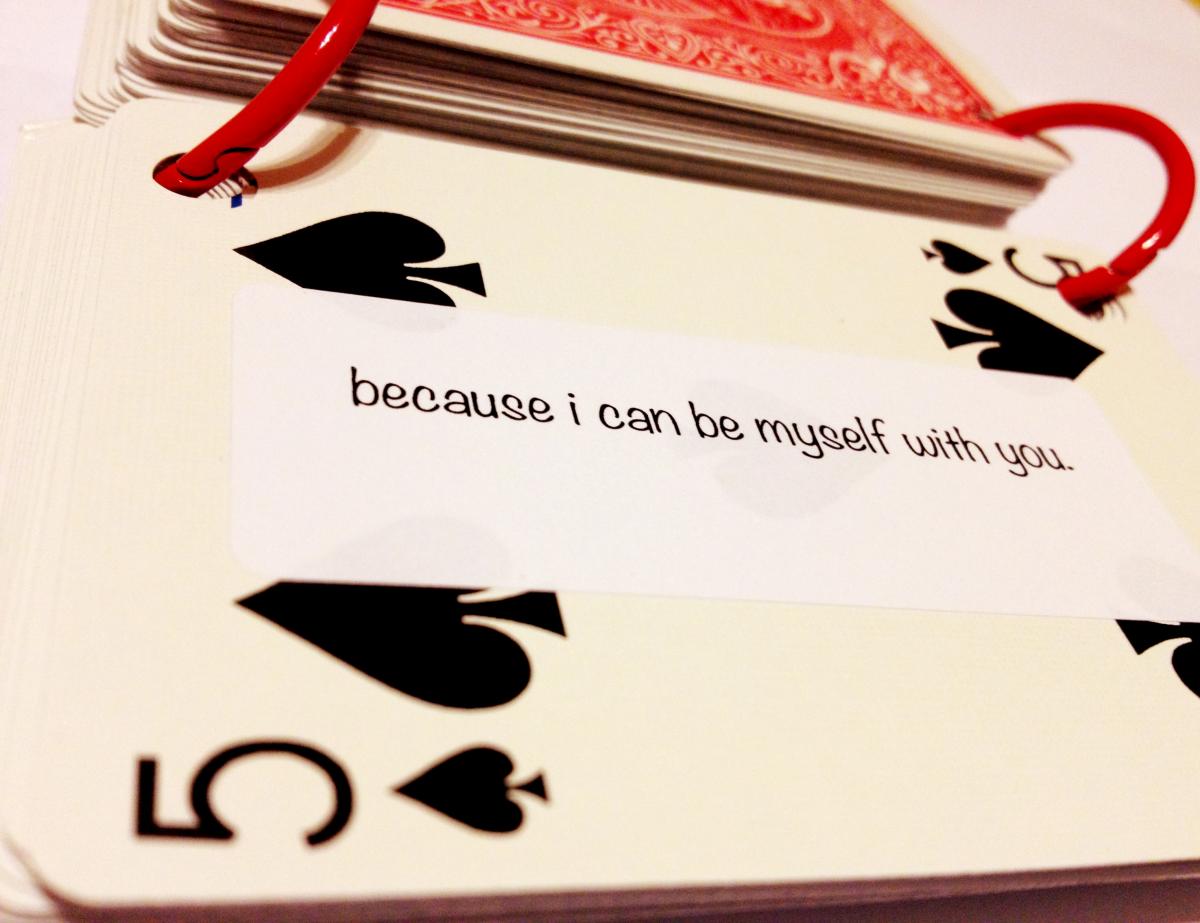 Happy Valentine's Day!