Take a Virtual Tour of Zilker Botanical Gardens!
Can't make it to the Zilker Botanical Gardens today?  Too cold?  Raining?  Too Hot?  Just don't have time?  Or are you planning a trip to Austin and want to see what is available before you get there?  Well…there's a new alternative!  Zilker Botanical Gardens has a new website link where you can take a virtual tour of 11 garden areas within the venue.  This innovative Virtual Tour of the Zilker Botanical Gardens can be used on phones, tablets and computers, and is available in both English and Spanish.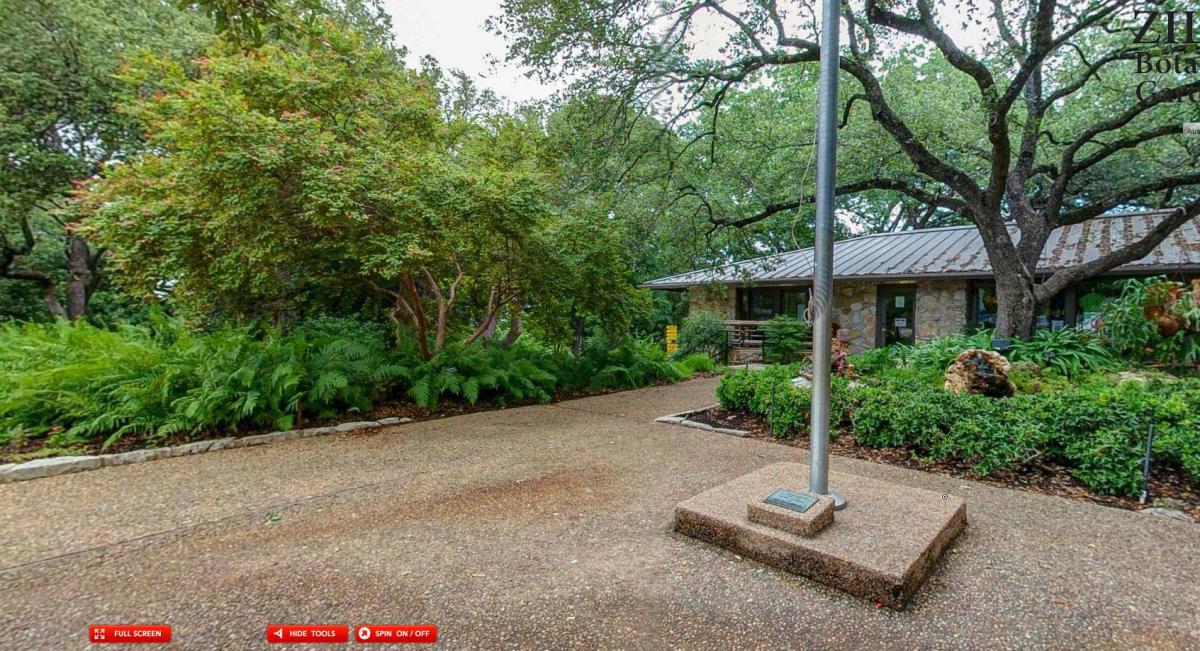 Austin Area Garden Center / Entrance
To visit the virtual tour, please go to the Zilker Botanical Garden's website at http://www.austintexas.gov/zilkerbotanicalgarden and click on the virtual tour link. 
Once in the virtual tour, you can get a 360 degree view of the different areas and gardens that are on site.  See the beauty of flower gardens, learn the history of the Japanese garden, visit the Pioneer village, and so much more!  Click on the information circles for additional information on a certain feature, and use the drop down box in the right corner to change locations and go to another site in the garden…it's as easy as that!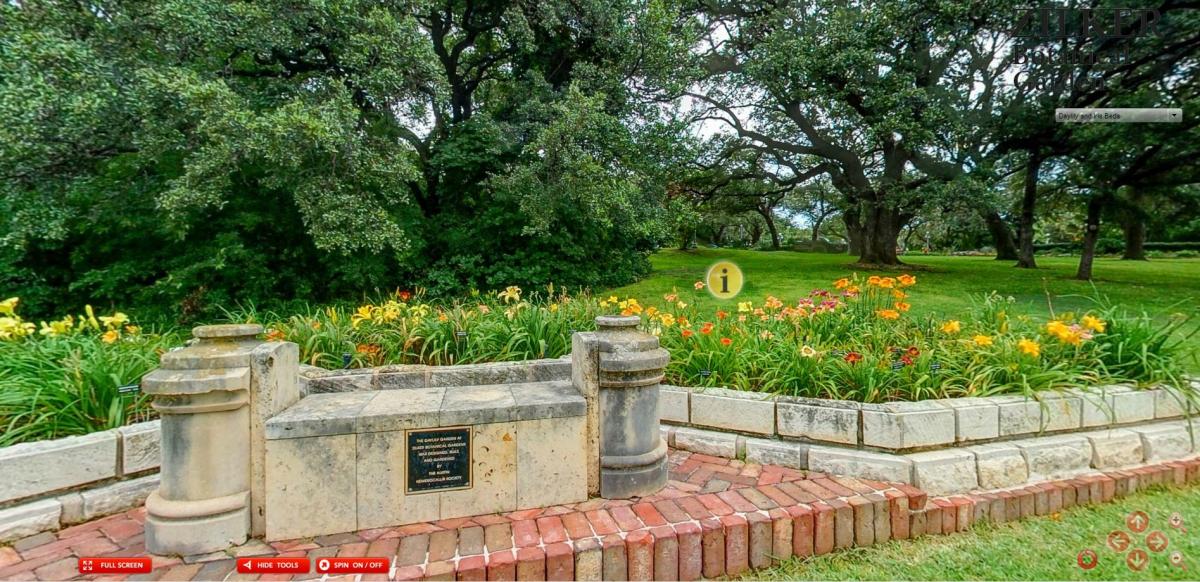 Daylily and Iris Bed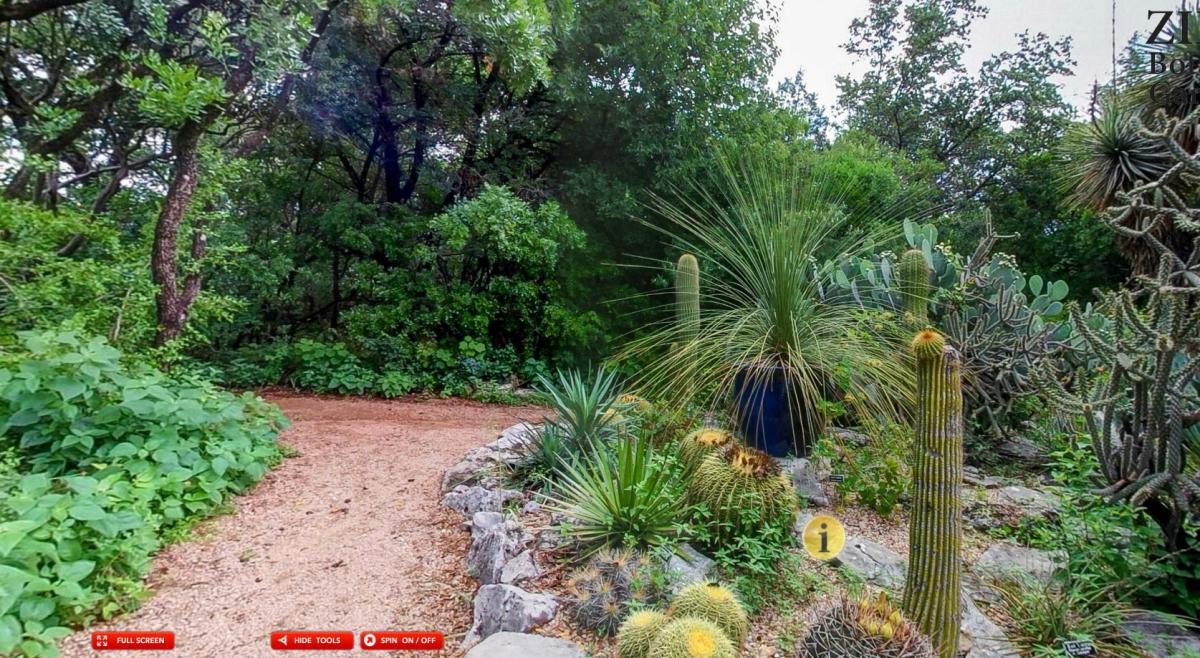 Cactus and Succulent Garden
Virtual tours that are available on the website include:
Austin Area Garden Center
Taniguchi Japanese Garden – Upper Level
Taniguchi Japanese Garden – Lower Level
Mabel Davis Rose Garden
Hartman Prehistoric Garden
Douglas Blachly Butterfly Garden
Pioneer Village
Herb Garden
Daylily and Iris Beds
Cactus and Succulent Garden
Green Garden
This is a large download, and you may experience some delays.  Please let us know about your experience and we will work to make this exciting new educational guide to our gardens more user friendly.  We also would like to know how the information was helpful to you as well as what information you would like in future. Email Us: info@zilkergarden.org