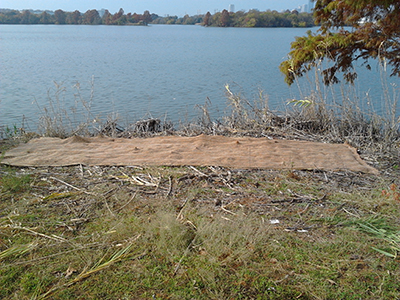 Austin is known for a few islands like Red Bud Isle, Treasure Island, and heat islands, but be on the lookout for more islands appearing in our parks.
What could be mistaken for a king sized blanket covering the ground near Ladybird Lake is actually a "seed island" or a streambank restoration method that volunteers can learn and implement.
Seed island is the Watershed Protection Department's technical term for a patch of native grasses and flowers.  To help promote native plant growth in our grow zones, the site must be managed to improve soil, remove invasive plants and enrich the native plant community, especially in areas with very little growth of native seedlings. 
STEPS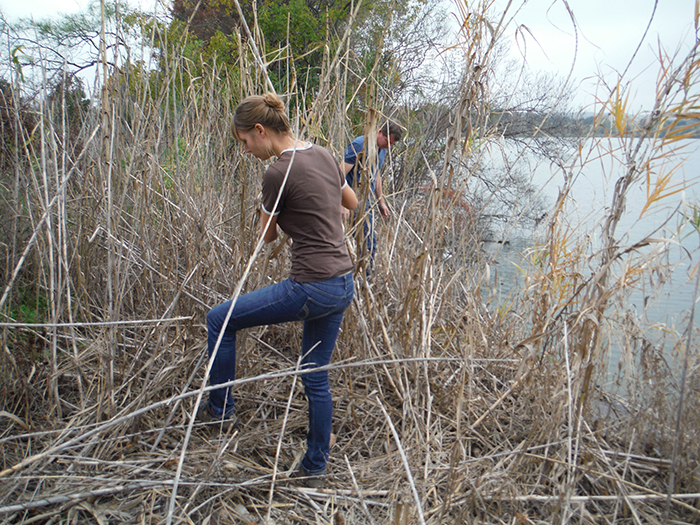 Vegetation is trampled to level ground.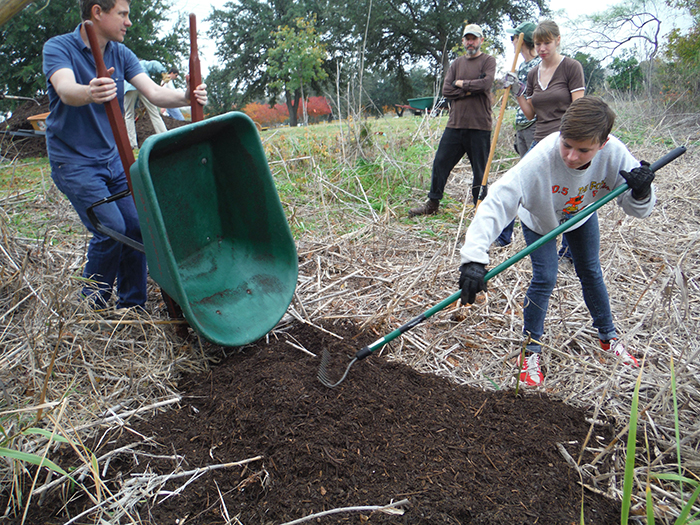 A layer of compost is added to hold moisture and provide nutrients.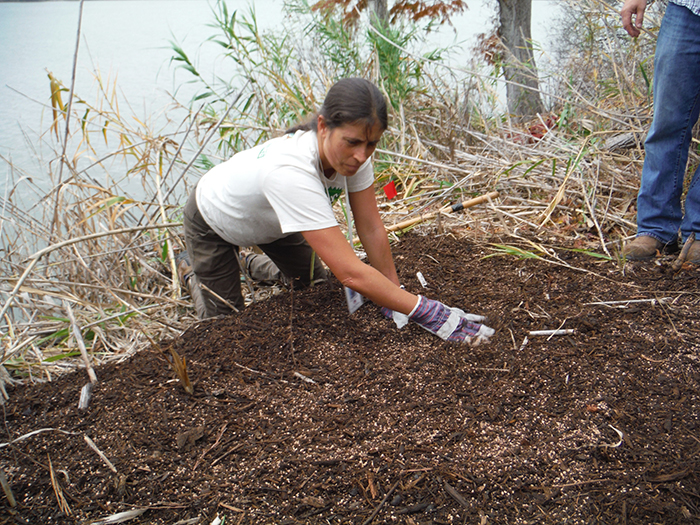 Porous ceramic is added to hold moisture, then native seeds are mixed in.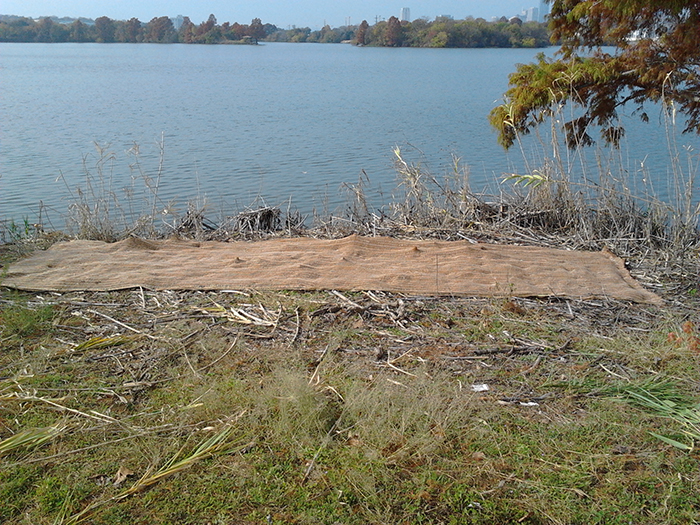 Erosion fabric is placed on top for protection.
If you would like to be involved in creating seed islands in your local grow zone, see upcoming events on our calendar www.austintexas.gov/watershed or click here to get announcements about volunteer days.