Seasons of Fun...Coupon Idea #8
Spend an afternoon in the garden… Zilker Botanical Garden!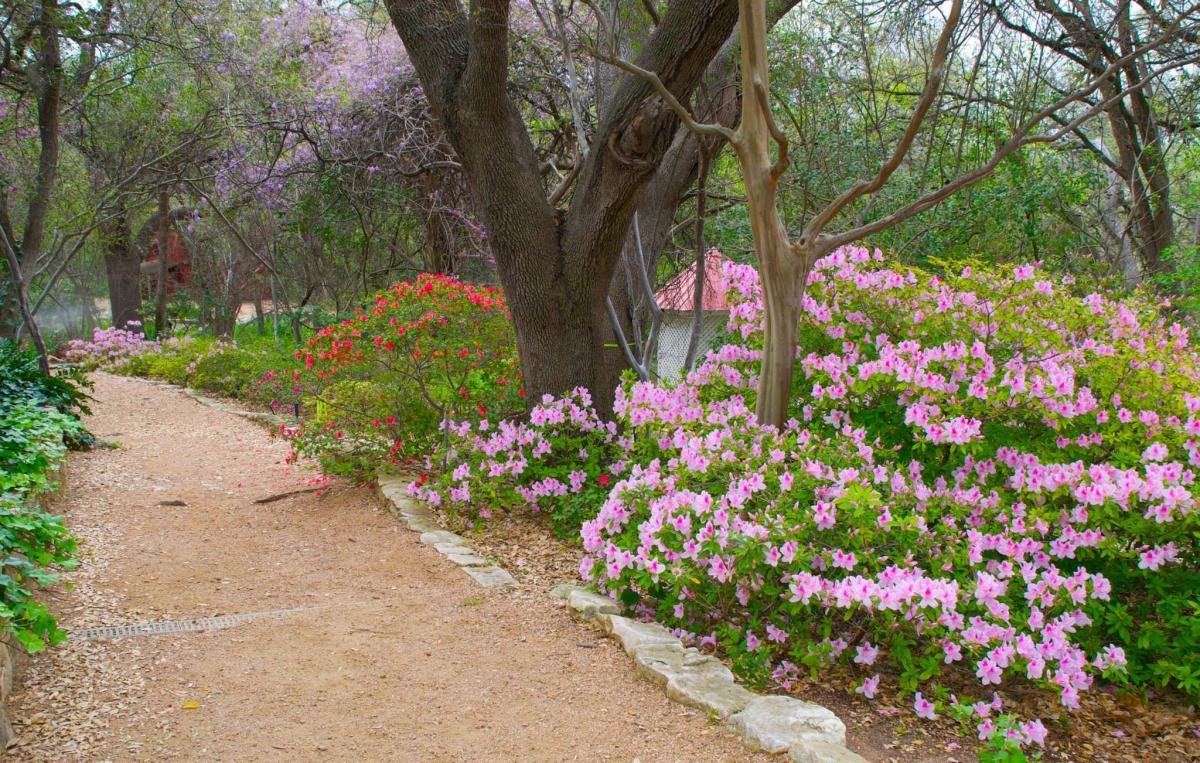 Zilker Botanical Garden is located on 26 fenced acres off of Barton Springs Road and has often been called "the jewel in the heart of Austin". The gardens are on parkland that is magnificently endowed by nature with handsome trees, natural grottoes and aquatic features that have been integrated into a design of spectacular beauty and tranquility.  Theme gardens such as butterfly, rose, herb, cactus and seasonal bedding displays and the Taniguchi Japanese garden are all interconnected with streams, waterfalls and Koi-filled ponds. The Hartman Prehistoric Garden re-creates local dinosaur habitat that awes children of all ages.
Be on the lookout for announcements on special events and evenings in the garden throughout the year.  Events range from the annual spring garden festival - Zilker Garden Festival, the Fairy Tale Garden Trails and unique and special events that educate and fascinate.  The AAGC garden club, an incredible partner to the Zilker Botanical Gardens, hosts multiple workshops and plant sales, and there are countless ways for visitors to enjoy Zilker Botanical Gardens no matter what the season!
There is a small fee for entry on a regular day, and some of the special events may cost a little more, but this is one afternoon that will create memories to last a lifetime, and not cost you a 'root or a stem'!