Seasons of Fun...Coupon Book Idea #11
"Let's go to a Park"!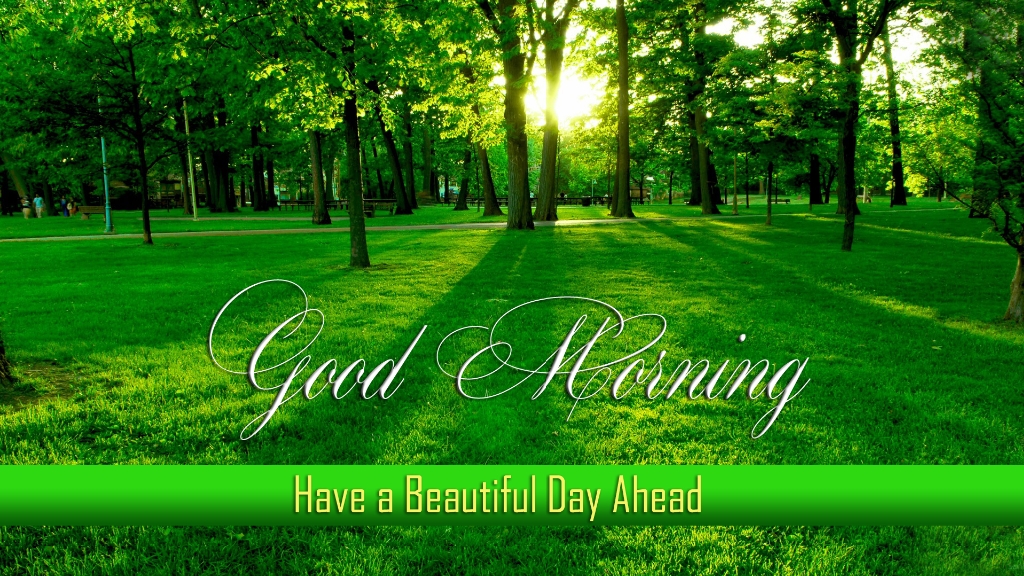 There are days in Austin when you look outside and realize that "it's just too beautiful a day to be outside" and it would be a shame to not take advantage of it - especially in a city like Austin!  Sometimes you want to get out and explore, have fun and just spend time with a loved one…well…the Austin Parks and Recreation Department manages more than 271 parks in the City of Austin, so there are many to choose from!  Each park has its own personality, beauty and amenities, and it's fun to try a new park now and then.
Below are 10 parks – some you may have heard of and visited – and some you may not have heard of, but all of them are fun, kid-friendly, date-friendly and a great idea for your Holiday Coupon Book!  It's too bad we can't list all of our parks with summaries in this article, but feel free to go to www.austintexas.gov/parks for additional information.
Zilker Children's Playground at Zilker Metropolitan Park -  Zilker Metropolitan Park is considered "Austin's most-loved park." This 351-acre park is home to a variety of recreation opportunities and special events for individuals and families.  The playground is on the South side of the park, and has a nice shaded area.
Ramsey Park (Central Austin) – Ramsey has nice playgrounds, tennis courts, a pool that's open in the summer months and lots of open space. Recent renovations include a huge climbing structure which is very popular with the little (and bigger) ones. 4301 N. Rosedale Ave., Austin 78756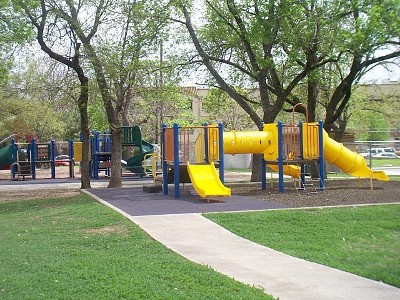 Pease District Park - (Central Austin) – Readers recommended Pease for the seasonal splash pad, the trails, and the disc golf course. 1100 Kingsbury St., Austin 78703.
Mary Moore Searight Metropolitan Park - (South Austin) – Mary Moore Searight is recommended for its huge size and all the different amenities it offers like a volleyball area, creeks, and walking trail. 907 Slaughter Ln., Austin 78748.
Little Stacy Park  - (South Austin) – Little Stacy Park has natural shade and a wading pool to keep cool in the summer. Little Stacy: 1400 Alameda Dr., Austin 78704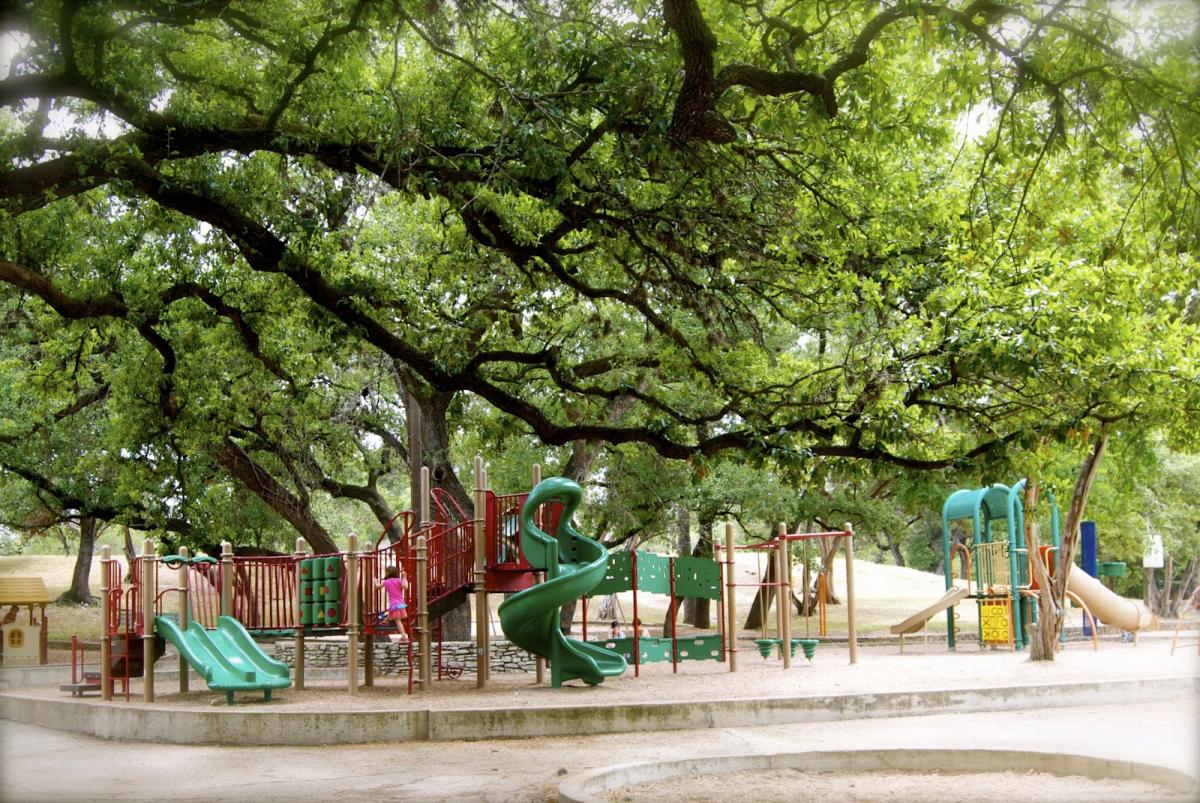 Emma Long Metropolitan Park - (West Austin) – Our readers recommend this park because it's next to a lake and has a free off leash dog area along with overnight camping and a hiking trail. (admission fees apply for lakeside portion). 1600 City Park Rd., Austin 78730.
Eilers (Deep Eddy Neighborhood Park) - The main attraction at this park is Deep Eddy Pool, but there is also a toddler play area and the hike and bike trail.  401 Deep Eddy Drive, Austin 78703
Dove Springs District Park - With a new play area and new playground equipment, this park has something for all the kids.  Its focus is on natural playscapes.  5801 Ainez Dr., Austin, 78744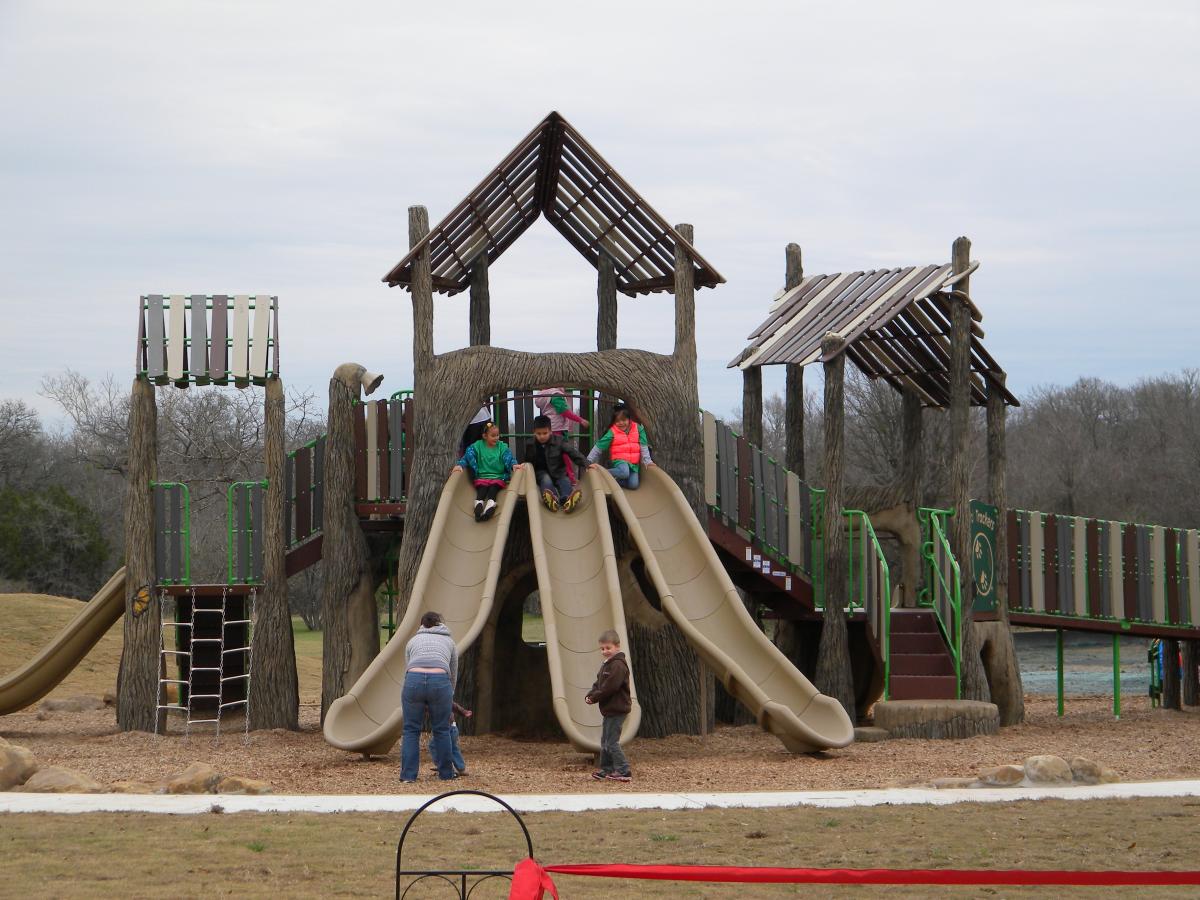 Dick Nichols District Park - This park is great due to having a kids water play area and hike and bike trails that you can wander through.  8011 Beckett Rd, Austin 78749