Season of Fun...Coupon Book Idea #9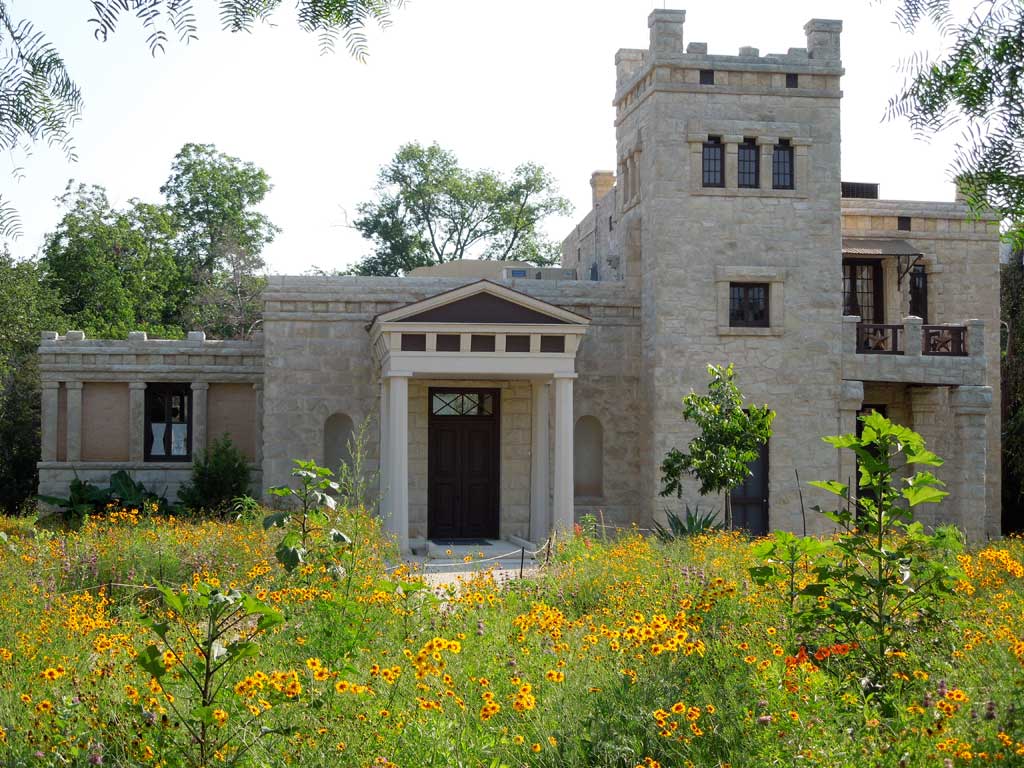 Elisabet Ney Museum
Just think…you have an afternoon or morning with the kids; or maybe a free Saturday with a loved one...What can you do?  Get excited about visiting one of the oldest art museums in the State of Texas! Not knowing what exactly to expect, you suddenly stop short as you round the corner… It's a sunny day with light blue skies full of fluffy clouds, and you're surrounded by native plants, full of colorful shades of pinks, yellows, purples, reds and oranges framed in multiple hues and colors of green.  You sigh in contentment at the beauty, and then you look up and see an eclectic crème colored limestone building complete with its own ivory tower! It's not hard to suddenly imagine yourself in a different place and time. 
Congratulations, you are now standing in front of the Elisabet Ney Museum.  Hidden in the back of the old, historical museum is a large green field that is intersected by a creek complete with a wooden bridge that you can use to get to the other side.  The backyard is an ideal place to have a picnic, sit and read under a tree or commune with nature and friends.  Make sure and be on the lookout for festivals and events sponsored by the Ney Museum that are held in the "backyard" and are free for the community!  You never know what wonderful opportunities appear at the Ney!
If you think the outside of this miniature crème-colored castle is breathtaking…just wait until you step inside this historical building and lay your eyes on the works of art, the beautiful wooden floors and the Texas limestone walls.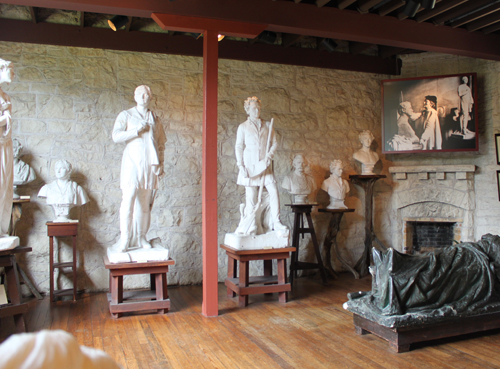 The Elisabet Ney Museum was the home and studio of German-born sculptress Elisabet Ney in the late 19th century. In the former loft and working area, visitors can view plaster replicas of many of her pieces. The artwork and personal belongings of Ney comprise the core of the present collection, and besides furniture, tools, and personal effects, the museum has sculptures in bronze, marble, and plaster that include many of Ney's likenesses of contemporary political and literary figures: King Ludwig II, Otto von Bismarck, Giuseppe Garibaldi, Arthur Schopenhauer, and William Jennings Bryan. Also on display are her sculptures of Sam Houston, Stephen F. Austin, and Gen. Albert Sydney Johnston, as well as the allegorical figure of Lady Macbeth, which Ney regarded as her masterpiece. The collection now includes over fifty of the 100 statues, busts, and medallions executed by Elisabet Ney.