Season of Fun...Coupon Book Idea #13
AUSTIN FIRE MUSEUM
The Austin Fire Museum is located in Austin's historic Central Fire Station No. 1 building at 401 East 5th Street in the heart of downtown Austin, Texas. The firehouse is Austin's busiest station, which includes Quint 1, Engine 1, Engine 13, Austin EMS Medic 6, and the Austin Fire Department Shift Commander. The station was built in 1938 and is a piece of history in and of itself. The station and museum are next door to the O'Henry Museum  and  Susanna Dickinson Museum and is one block south of the famous Sixth Street District.  The museum is operated by the Austin Fire Museum Hook & Ladder Society.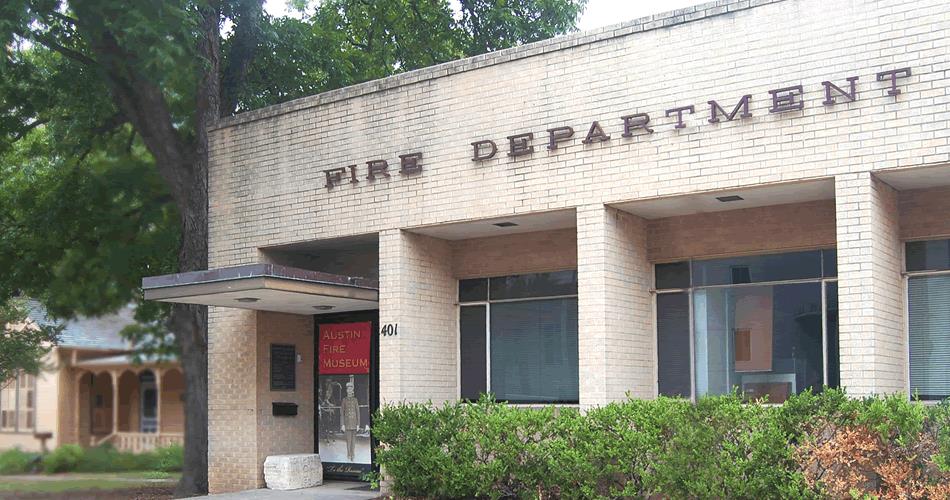 The Austin Fire Museum is NOW OPEN WEDNESDAY THROUGH SUNDAY from 12PM to 5PM, and is closed on Monday's and Tuesday's.  You may them at any time to inquire about information regarding the history of the Austin fire Department.  The museum features Austin Fire Department relics dating as far back as the 1870′s, including a Hook and Ladder No. 1 lantern, uniform pieces from the turn of the century, memorabilia from Texas' first African American firefighters, and MORE!

Austin Fire Department: Volunteers to Professional Fire Fighters
Austin Fire Department began in the 1870´s with a very formal volunteer program. The success of the volunteer organization actually delayed the need for a career department until 1916. It was Austin's businessmen and merchants who mainly comprised the volunteer rosters. Many devoted their lives to the fire department. In the spring of 1916, the citizens of Austin voted in support of the creation of a paid, municipal fire department. Overnight, the department went from more than 200 volunteers to 27 paid firefighters, working six 24 hour shifts per week.