Season of Fun...Coupon Book Idea #12
Visit UMLAUF Gardens
I Love Umlauf!
If you have never been to the UMLAUF (pronounced 'oom-lof') Sculpture Garden & Museum, you are truly missing out!  Umlauf Gardens represent so much that is quintessentially Austin: superb art casually set in a shady garden of native Texas plants, a natural oasis near Barton Springs and only blocks from the heart of an urban capitol city.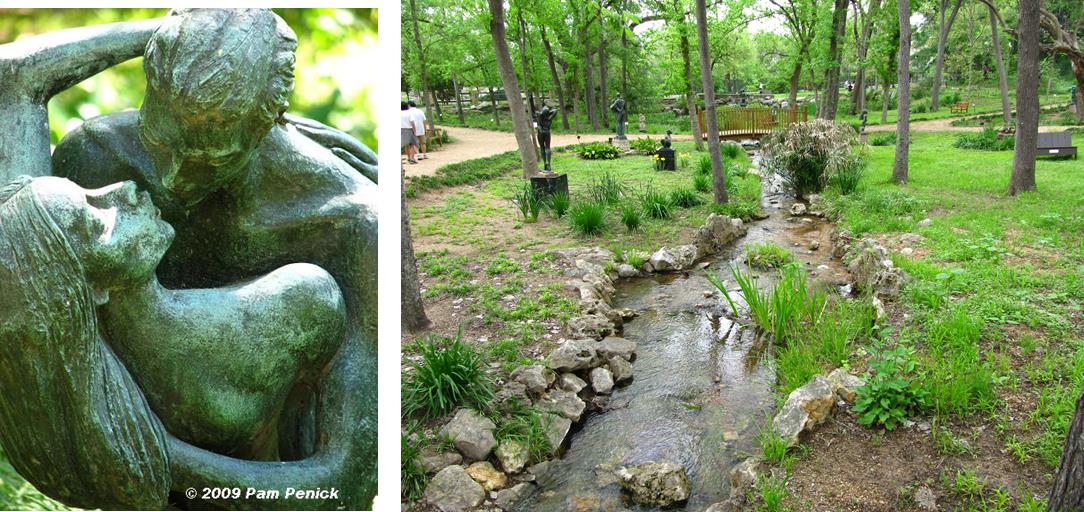 Originally containing small ponds used by soldiers to practice fly casting during the late 1930s and 1940s, these four acres were then forgotten for the next four decades, lost under dewberry vines and illicit dumping.
In 1991, the property was transformed into a sculpture garden for the dozens of bronze and stone pieces given to the City of Austin by noted 20th century American sculptor, Charles Umlauf. At Umlauf Gardens, art and nature meet in serene harmony.
Umlauf Sculpture Garden is beautiful way to enjoy a non-traditional museum experience, while viewing the largest "touchable" sculpture collection in Texas!* Over 200 of Charles Umlauf's sculptures and artworks are strategically placed throughout the garden and museum. Each season the pieces are moved around, challenging the viewer to experience each piece in a new way.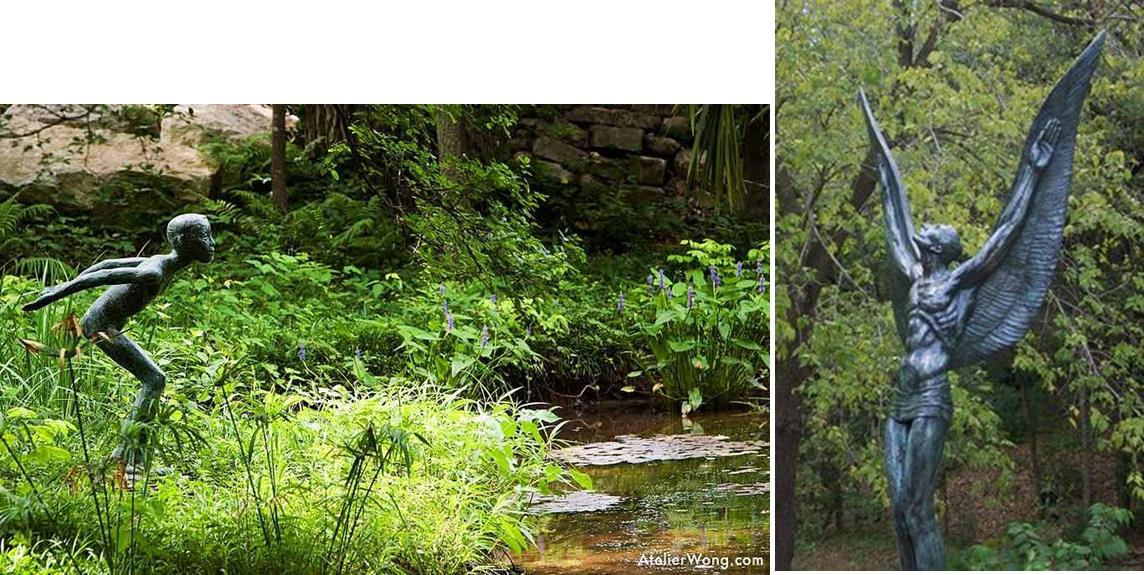 The xeriscape garden, with its waterfall and streams muffling the sounds of traffic, gives visitors a peaceful place in which to contemplate the sculptures or their own thoughts. As the seasons change, so do the natural environment and light around each sculpture. The garden is welcoming and accessible in many different ways: visitors in wheelchairs and parents with strollers use the gravel path laid out as a giant peace symbol; children explore the grounds with sculpture safaris in hand, lightly touching the gleaming bronzes waxed for the visually impaired; friends sit and talk on the secluded benches; the occasional dance or music performance is even more magical among the trees.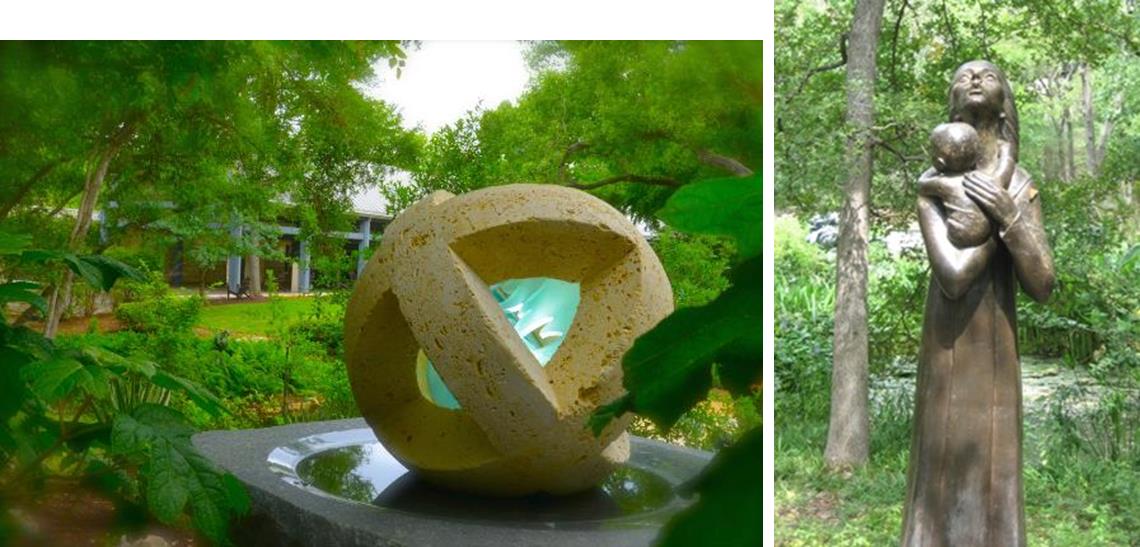 605 Robert E. Lee Road | Austin, Texas 78704 | 512-445-5582
Hours
Monday: Closed
Tuesday-Friday: 10 am-4 pm
Saturday & Sunday: 12 pm-4 pm
Admission Fees
Members: Free
Adults: $5
Seniors (60+): $3
Students (with valid student ID): $1
Children 12 & under: Free
Active Military & their families: Free
* The bronze sculptures in the garden have been waxed so all visitors can touch the sculptures. The wax protects the bronze from being damaged by salts and oils on exploring fingers.