Season of Fun...Coupon Book Idea #10
Susanna Dickinson Museum
Visit the home of a true Texas heroine! 
Part of the pride, intrigue and love of Texas is found in our history.  There is no better known historic battle than the Battle of the Alamo.  When children learn about Texas history and about the Alamo, they also hear the name of one of the lone survivors, Susanna Dickinson.  Susanna Dickinson was allowed to survive the Alamo so that she could report on what happened, in hopes to scare residents enough to stop fighting.  She carried her news to Sam Houston, which ultimately helped in Houston's defeat of Santa Anna at the Battle of San Jacinto and helped us win independence for the Republic of Texas. For this deed, Susanna Dickinson became known as the "Messenger of the Alamo".
Susanna Dickinson married Joseph Hannig and moved to Austin.  Her husband, Joseph Hannig, built this home for her in 1869, which was saved and restored, then deeded to the City of Austin in 2003. It was opened as a museum on March 2, 2010, Texas Independence Day.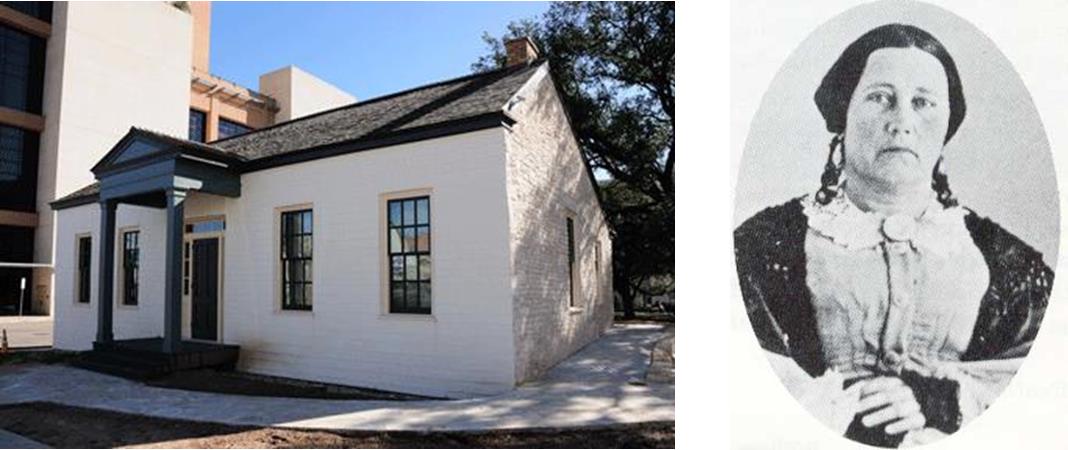 The museum currently features two exhibits: a permanent exhibit dedicated to chronicling Susanna Dickinson's remarkable life and a temporary exhibit, "Gone to Texas: Women & Quilts," displaying 19th century quilts and discussing the women who made them.
The museum has many programs including a weekly quilting bee for adults and crafts classes for children. Additionally, a historic research library of over 500 books is available to the public.
Location
411 E. 5th Street (map)
Hours
Wednesday-Sunday, Noon- 5 p.m.
Phone
(512)974-3830
Website
http://www.austintexas.gov/department/susanna-dickinson-museum