LaJuan Tucker, City of Austin Parks and Recreation Department Park Ranger, Wildlife Austin
We all have those moments where we draw in our breath, gasping at the beauty of something that we see in nature.  Knowing that we will probably not have a chance to see it again soon, or at least not the same way, we don't move and try to observe it for as long as we can to preserve the beauty in our memories.  Sometimes a few of us are lucky enough to be able to capture the moment on camera, and when we do it will be able to last a lifetime and be shared with others who will enjoy the uniqueness of the moment with you.
With the news that The National Wildlife Federation (NWF) ranked America's largest cities based on three important criteria for wildlife –and Austin won 1st place - Wildlife Austin decided to hold a photo contest to showcase some of the reasons that Austin is considered a Wildlife haven.
Wildlife Austin is a Parks and Recreation program that promotes the creation and conservation of wildlife habitats through community-wide collaboration and public education.  This program helps bridge existing city initiatives that encourage a well-balanced and healthy urban environment for people and wildlife. "We have terrific partners in the city's Wildlife Austin program and the Austin Independent School District," said Susan Kaderka, Regional Executive Director of National Wildlife Federation's South Central Regional Center. "Through our Habitat Stewards Program and our K-12 education programs, we work together to educate Austin citizen's young and old on how to be heroes for wildlife."
In celebration of the National Wildlife Week and in honor of being designated the #1 City for wildlife by NWF, Wildlife Austin held a week long photo contest to show case Austin's wildlife.   The pictures submitted were incredible and it was hard to choose the winners from all the photo's submitted…but we did our best.  And…of course…we had to share them with our In the Parks readers!  Below are the First and second place winners and two honorable mentions.  All these photos are "gasp worthy" and incredibly beautiful…ENJOY!
First Place:
Jim and Lynne Weber: The small, green bee on the Black-eyed Susan (Rudbeckia hirta) was taken at the Wildflower Center.  It is a member of the Halictidae family.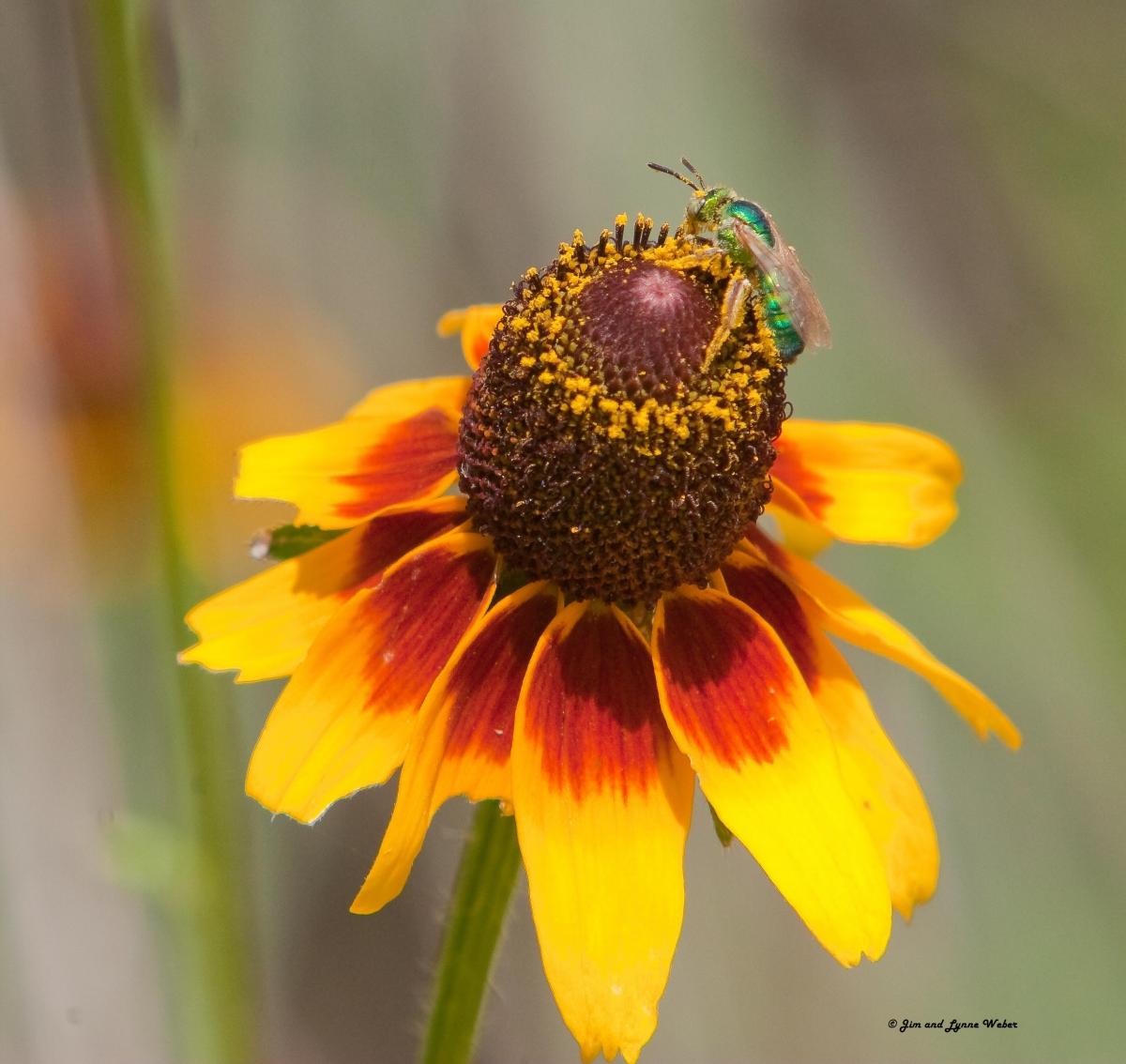 Second Place: 
Theresa Bayoud Eastern Screech Owl (Megascops asio) photo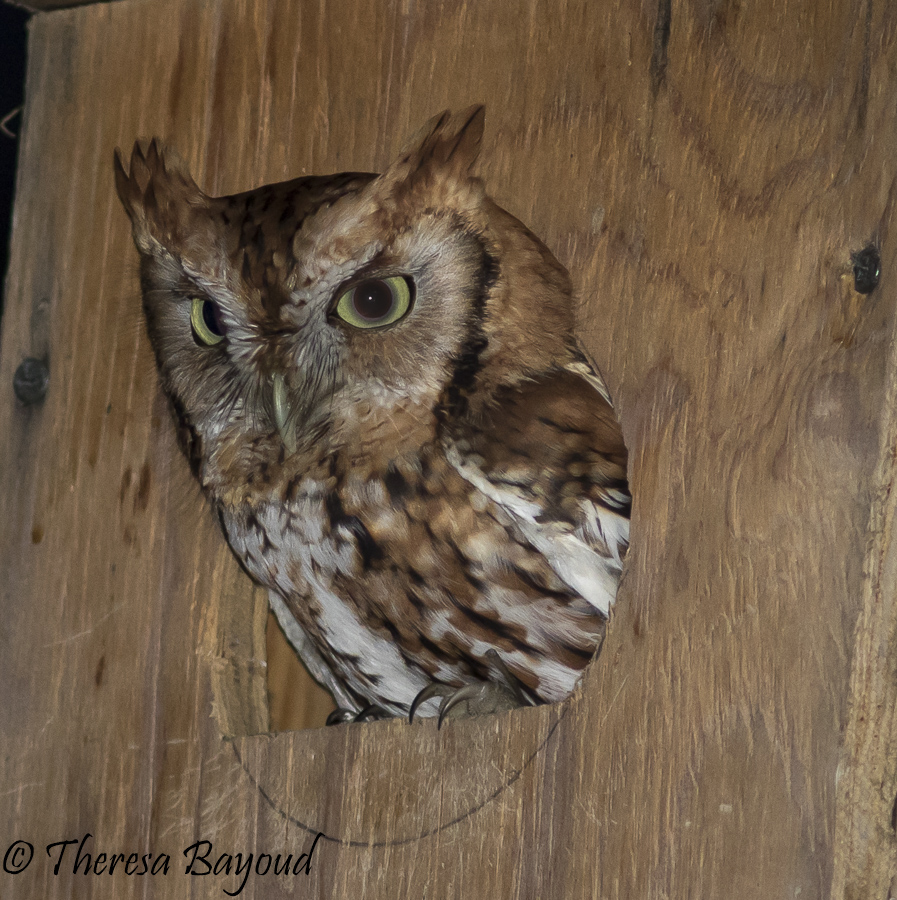 Honorable Mentions:
Jane Tillman's Barred Owl (Strix varia) captured at Laguna Gloria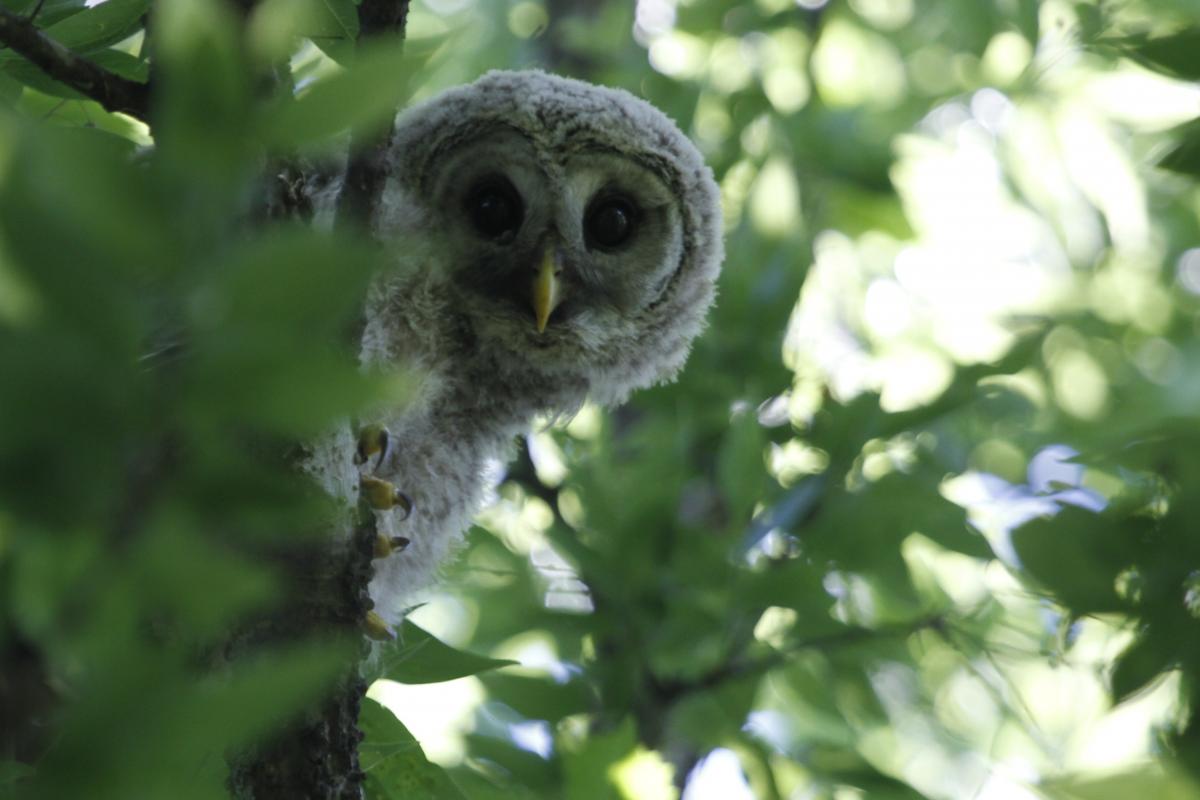 Molly Munroe's Southern Pink Month (Pyrausta inornatalis) captured in her backyard habitat in South Austin. Thanks Molly for your submission, amazing photo!