PARD Events for Thursday, January 5, 2017 - Sunday, January 15, 2017
Jan. 07, 2017 - First Saturdays
Join the George Washing Carver Museum on Saturday, January 7, 2017 at 6:00pm for their First Saturday event.  There will be live performances by Austin's urban artists, food and healthy living discussions, art, vendors and much, much more!  This is a FREE event for the public.
This once-a-month event will celebrate a range of themes every month, and ties into exhibitions at the museum. It's family friendly, diverse, and the programming is entertaining and creative!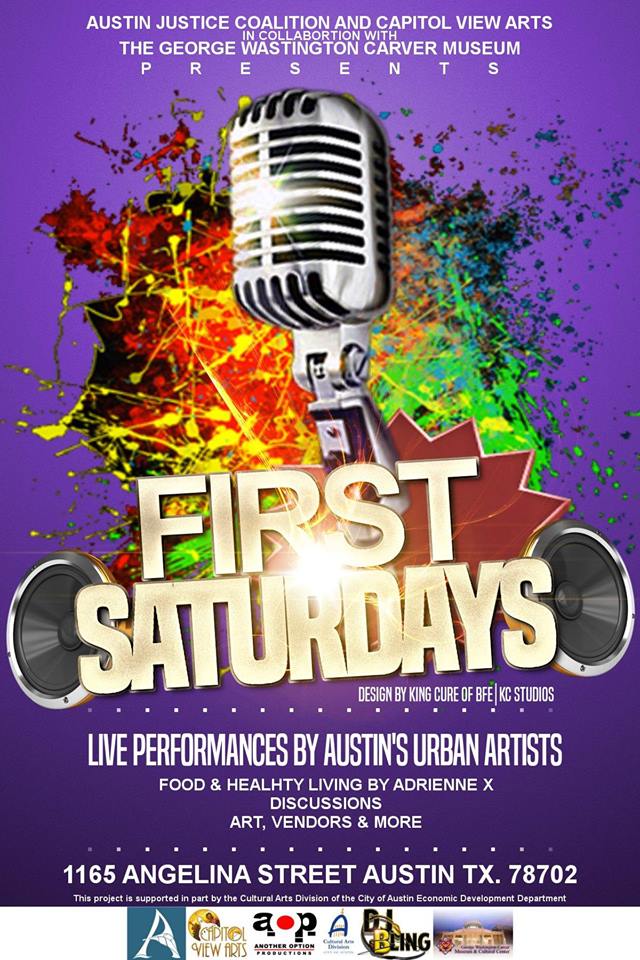 Jan. 09, 2017 - Independent Darkroom Study at the Dougherty Arts Center
Monday, January 9, 2017 - 10:00am
Independent Study is open to students with previous basic darkroom experience and upon approval of the Independent Study Form. Bring your own film and photographic paper, photo chemistry is provided. Use of studios for commercial production work is discouraged.
Minimum 1, Limit 5
Held in Darkroom and 9E
Resident: $63
Non-Resident: $74
Instruction is not provided. Must complete an Independent Study Request Form to be approved by the Arts School Staff for non-Dougherty related experience. Please note: class making is contingent on Darkroom Independent Study making on the same dates/times, with no exceptions.
Independent Study Request Form
This form is for students that are interested in signing up for our Independent Study, but have not completed the 4 prerequisite classes at the Dougherty Arts School. Students must demonstrate competency with: college classes/degree and/or professional experience. Experienced students might be asked to complete one Dougherty class for a current reference if they have not worked in a studio setting for over 3 years. Studio policies are available by request before registering.
Jan. 09, 2017 – Senior Programs at Givens Recreation Center
Starting on January 9, 2017 and running Monday – Friday from 9:00 AM – 1;00 PM, join the FREE Senior Program at Givens Recreation Center.
There will be trips and tours, arts and crafts, prize bingo, dominoes, board games, educational presentations, fitness room accessibility and much, much more!  Join the fun and enroll now!
Jan. 13, 2017 - Martin Luther King, Jr. Day Film Screenings
Friday, January 13, 2017 from 11:00am – 5:00pm
The George Washing Carver Museum is hosting a FREE event for the public to enjoy film screenings of "Remembering Martin Luther King, Jr.".
Film Screening Schedule:
11:00am – King – Go Beyond the Dream to Discover the Man
12:40pm – Eyes on the Prize: Vol. 5, Power! (1966-1968). The Promised Land (1967-1968) America's Civil Rights Movement
2:45pm - Selma
Jan. 14, 2017 – Women's Self Defense Class – Asian American Resource Center
Start the New Year off STRONG!  Join us on Saturday, January 14, 2017 from 1:00 PM – 4:00 PM for a FREE Women's Self Defense class!  This class is taught by qualified instructors.
Please register at:  https://aarcwsd.eventbrite.com
Jan. 14, 2017 - Ongoing Classes: Rhythms African Drum Class (2nd and 4th Saturdays)
This workshop series will enhance your connection to rhythm through hand drumming.  In our class, you will learn basic techniques, hand patterns and traditional rhythms on the West African djembe drum.  Together we will build a drum community.  Come, Lean, Drum!
Youth Drum is from 10:30am – 11:15am
Ages 6 and up
$25 Residents (6 classes)
$30 Non-Residents (6 classes)
Drop-in $5 (Single Class)
Intergenerational Drum is from 11:30am – 12:30pm
Adults or Family up to four
$75 Residents (6 Classes)
$80 Non-Resident (6 Classes)
Drop-in $15 per Adult & $5 per youth
Please register online or email Jennifer.Rangubphai@austintexas.gov.  Drums are limited.  To reserve a drum contact instructor, Tonya Lyles at sistadrums@yahoo.com or (512) 974-4926.
Jan. 15, 2017 - Winter Faerie Tea Party at Zilker Botanical Gardens
Sunday, January 15, 2017 - 11:00 AM – 1:00 PM & 2:30 PM -  4:30pm
This event is hosted indoors and takes place rain or shine.
$16/ resident child, $18/ nonresident child, limited space, see registration information below.
Come dressed in your faerie best for a tea party overlooking the garden. Create a greeting card, bookmark, and landscape with pressed plants. Practice faerie etiquette. Includes fruit, miniature cakes, tea, & juice. (Register by January 9th). 
All Faerie Programs at Zilker Botanical Garden are available through online registration only.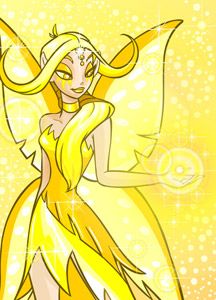 To register for any events that require an RSVP and/or have a cost associated with them, please go online to:     
https://austintexas.gov/parksonline
 You will want to create an account for your household, including your children, for this and future Parks and Recreation programming.
 Once your account has been created, select "Browse Facilities" under Quick Links.
Select the location you are interested in by clicking Locations for full event listings.