New ADA Dock at Camacho Activity Center is Unveiled in a Unique Way!
What an absolutely, incredible, uplifting day!  On Friday, July 10th around 2pm, the Men's Championship Wheelchair Basketball Team from Saltillo, Mexico, along with the Mayor of Saltillo, Mexico, joined the Austin Parks and Recreation Department's Camacho Activity Center for a special adventure. 
Camacho Activity Center and Inclusion Unit unveiled the new ADA accessible dock at Camacho Activity Center/Fiesta Gardens and treated the basketball team to a kayaking trip in our adaptive kayaks.  The Saltillo basketball team consists of 15 athletes with 9 being amputees and 6 with spinal cord injuries.
Seeing the team on the water having so much fun with looks of pure joy on their faces was an honor.  Most of them hadn't had a chance to get on the water in such a one-on-one capacity since their injuries occurred, and some hadn't ever been on the water.  Some of the guys rowed out and just drifted in the gentle water, while other team members raced, rowed casually along the river banks and just thoroughly enjoyed themselves.  It was hard to call them all back in to play a game of water basketball…but once they got back and into the game, it was so much fun to watch!  Having the oars to use to goal tend became a hilarious site!  We're so glad they were able to take time out of their trip to Austin to have a little water fun with us.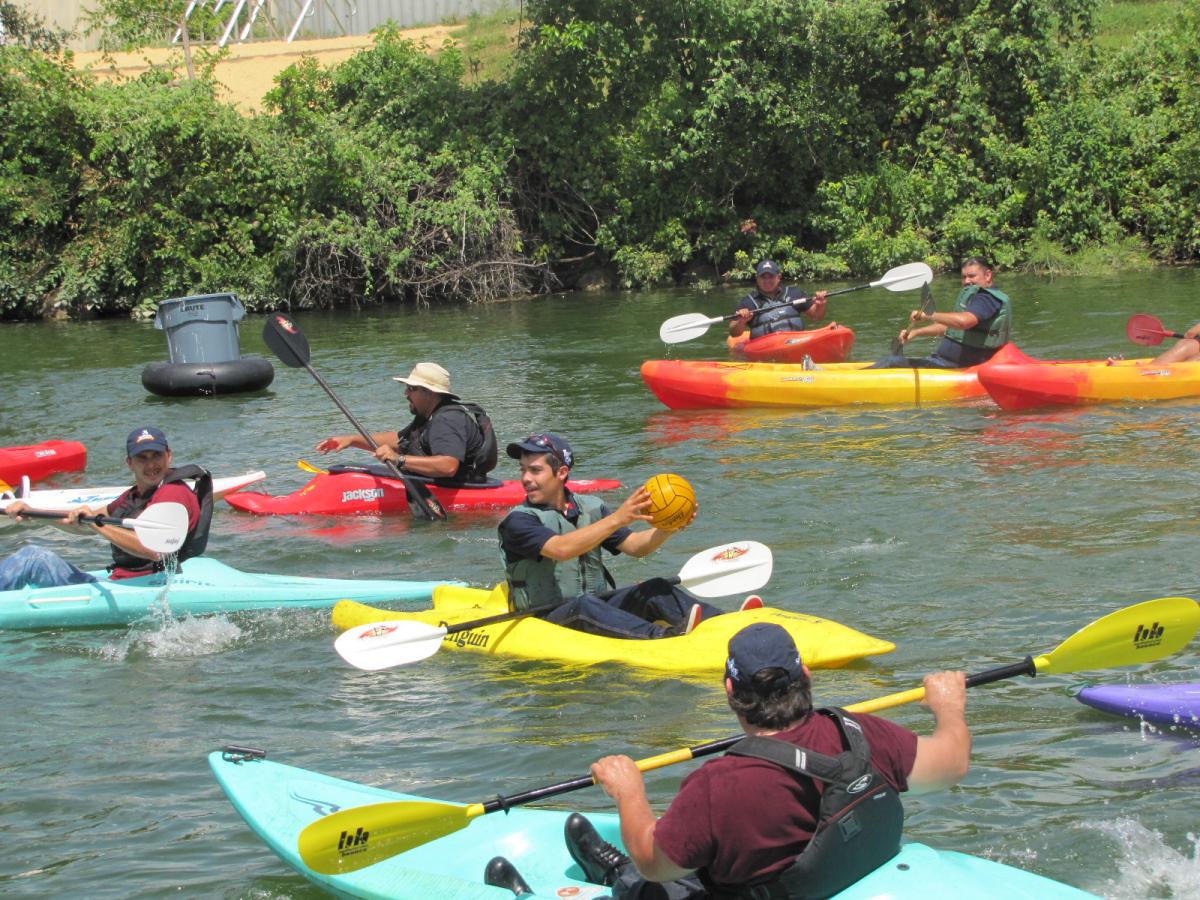 Video Link: https://www.youtube.com/watch?v=c5AT4UGQMIY&feature=youtu.be
The Parks and Recreation Department's Inclusion Unit focuses on making adventure sports such as kayaking and rock climbing accessible to everyone no matter what their ability or disability.  We encourage people of all abilities to reach out to let us know how we can modify our programs, if needed, so that they can enjoy outdoors sports.
Wheelchair basketball was originally developed by World War II veterans in the USA in 1945. At the same time, Sir Ludwig Guttmann developed a similar sport, wheelchair netball, at the Spinal Rehabilitation Hospital in Stoke Mandeville, England.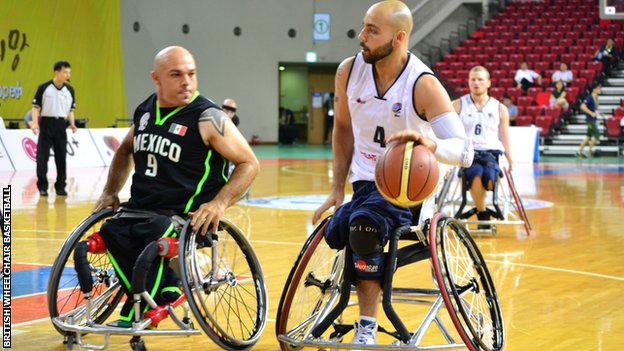 Since then, the sport has grown worldwide and was introduced on the global stage at the Rome 1960 Paralympic Games, and today it is practiced in nearly 100 countries.  It is designed for athletes who have a physical impairment that prevents running, jumping and pivoting.
Men and women play on teams of five players each and the measurements of the court and the height of the baskets are the same as in able-bodied basketball.