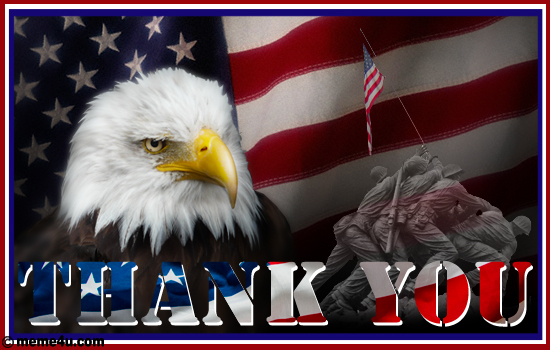 Memorial Day…A day to celebrate our freedom and thank those who paid the highest price to ensure we get to enjoy it. 
Our right to the freedoms that we enjoy comes at a high cost…fathers, brothers, mothers, sisters and friends died for our country should be honored and thanked for their sacrifice and that is the REAL reason we observe Memorial Day…to honor and remember those who lost their lives fighting for our freedom and our way of life.
Memorial Day is a federal holiday in the United States and is for remembering the people who died while serving in the country's armed forces.  The holiday is formerly known as Decoration Day which originated after the American Civil War to commemorate the Union and Confederate soldiers who died.  By the 20th century, Memorial Day had been extended to honor all Americans who have died while in the service of the military.
Traditions for families on this important holiday vary from geographic area and family.  One tradition for many people is to visit cemeteries and memorials, and to volunteer and place an American flag on each grave in national cemeteries. Another great tradition on Memorial Day that is celebrated throughout the United States is the flag ceremony.  The flag of the United States is raised briskly to the top of the staff and then solemnly lowered to the half-staff position, where it remains only until noon. It is then raised to full-staff for the remainder of the day. The half-staff position remembers the more than one million men and women who have given their lives in service of their country. At noon, their memory is raised by the living, who resolved not to let their sacrifice be in vain, but to rise up in their stead and continue the fight for liberty and justice for all.
Please don't confuse Memorial Day with Veterans Day.  Both days are important, but Memorial Day is a day of remembering the men and women who died while serving, and Veterans Day celebrates the service of all U.S. military veterans.
No matter how you and your loved ones celebrate Memorial Day, take a moment to say "Thank you" to the memory of all those who died to give you the freedom to do what you are doing today.  Yes, it's a day off…but remember to honor and thank the families of military personnel who gave up their lives so that you could enjoy it. 
I personally want to say "Thank you" to all those who have died in the line of duty, and the family and friends they left behind.  Your sacrifice is remembered and mourned, and let's make sure that people don't take the cost of our freedom lightly because FREEDOM IS NOT FREE.