You are here
Mar 02, 2018 - 09:33 am CST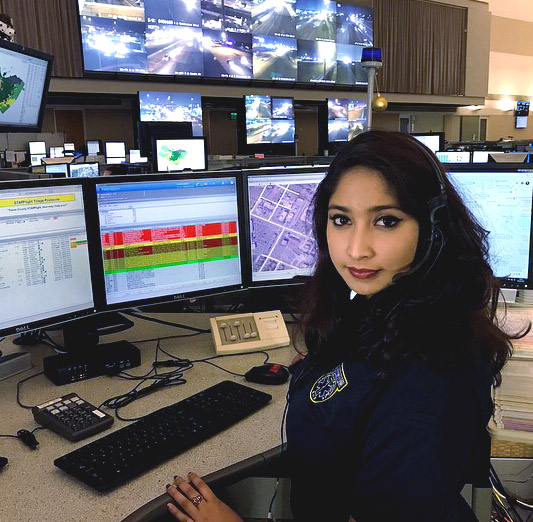 Medic-I Noshin Ferdous ready to respond to the next 911 call
Where are you from originally and what brought you to Austin?

I'm originally from Atlantic City, New Jersey, but grew up in the Houston area.  I then moved to Austin to study at The University of Texas.  Fun Fact: My mom is Bengali-Indian
What inspired you to become a medic/What attracted you to this career choice?

I've been interested in public safety and public service since childhood.  My mom grew up in a culture where women are given less opportunities and less respect than other people.  I chose this career to break those stigmas, and be a unique, positive role model for the community.

 
How long have you been with ATCEMS and what motivated you to work here?

I was a cadet in Communications Class 0417 (April 2017), so a little less than a year.   Prior to this opportunity, I worked at Travis County Sheriff's Office (TCSO).  During shifts, I'd sit at TCSO stations closest to the ATCEMS side at our combined facility (CTECC), and would overhear ATCEMS Medics/Captains triage patients.  I was fascinated how technology was used to provide medical and life-saving instructions, via linguistics, and different computer gadgets.  
What is your favorite part about working here at ATCEMS?

I love and appreciate the first responders I work alongside with - including the other public service agencies, Austin Fire/Austin Police.  Being new to ATCEMS, I am still awestruck at times by others' selflessness, persistence, and courage.
If you had guests visiting Austin for the weekend, where is the first place you would take them?

The University of Texas Tower (Main Building), which overlooks the State Capitol.  While I was a student at UT, I remember learning from an Architecture class that the building's positioning embodies the balance between Education and Power.  I find the concept inspiring. 
What is your favorite taco joint in town?  

Anything homemade, neatly stuffed with love…And extra guacamole.  :)
What do you do on your days to relax and unwind?

In Legally Blonde Elle Woods says, "Exercise gives you endorphins. Endorphins make you happy."  That's my personal maxim.  I majored in Art, so I also appreciate studying art and design.  Otherwise you can find me at Sephora.  
Who inspires you?

Audrey Hepburn, for her demeanor, charity, and personality.  Hugh Jackman, for his perseverance and work ethic.

 
What is the next place you would like to visit?  Why?

There's so many pockets of adventure in Austin! This year I would like to trek the Barton Creek Greenbelt.  

 
Word of advice for an aspiring Medic?
I would advise to treat every day as an opportunity to build and improve yourself.  Outline micro-goals that will help reach bigger goals over time.  Stay humble and respectful towards those around you.  Lastly, staying proactive in fitness is important for any first responder position.
---