Off-Leash Dog Enforcement at Auditorium & Vic Mathias Shores Begins January 25, 2016
The newly re-developed Auditorium and Vic Mathias Shores, located at 800 W. Riverside Drive along Lady Bird Lake, features a 4.5 acre off-leash dog area!  The former off-leash area had dogs running across the trails to access the water, and was determined to be a high conflict zone between trail users and dogs.  The new design is based on the principles of safety for both trail and park users and dog owners.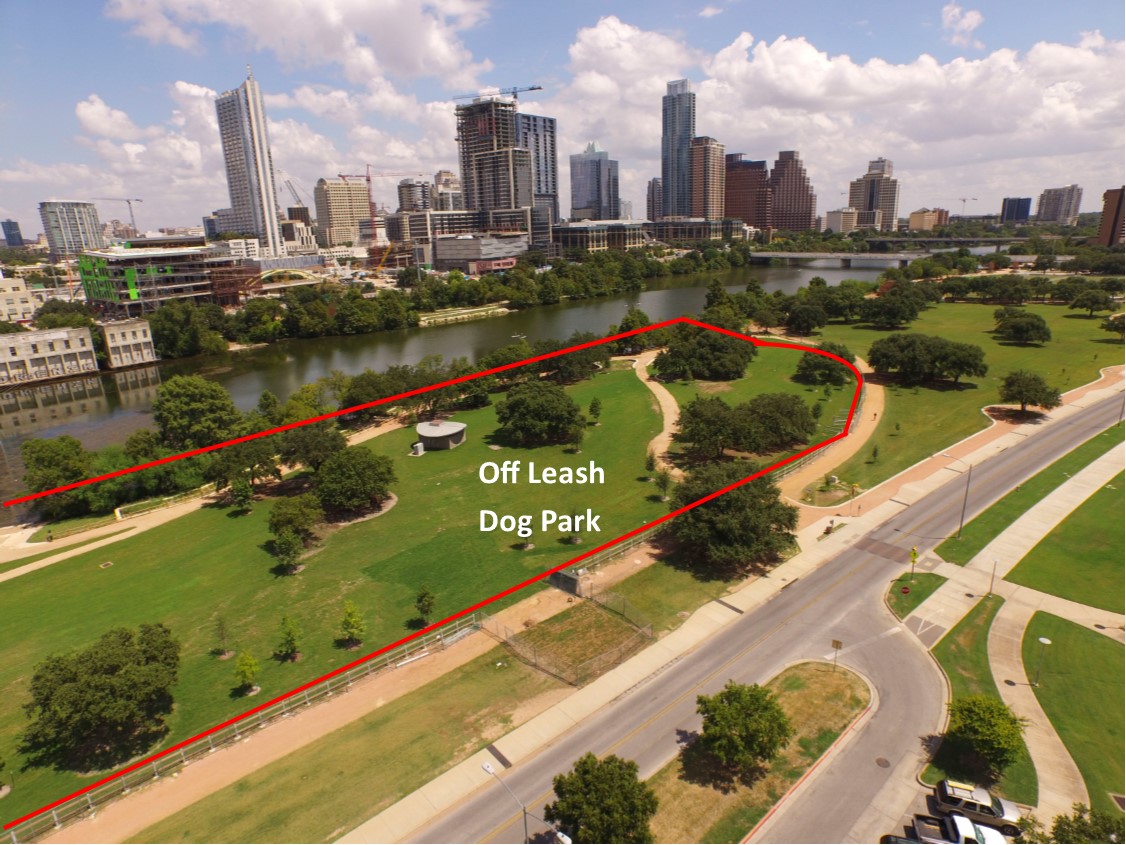 Though the City code (3.4.1 re: Dogs off leash) was effective as of Friday, September 25, 2015, the Austin Parks and Recreation Department granted a span of four months to park patrons to help them get used to the change and to give our Park Rangers the opportunity to educate the public on the new rules and off-leash location. But, starting on Monday, January 25, 2016, park users who allow their dogs to be off-leash in areas other than the designated off-leash area of Auditorium Shores may be issued a citation with a fine of up to $500.
The re-design of Auditorium and Vic Mathias Shores was based on the recommendations set forth in the Town Lake Metro Park Master Plan.  The newly designated off-leash area at the western end of Auditorium Shores allows for the trail to be pulled away from the shoreline, providing off-leash dogs with a dedicated play zone and unimpeded access to the water.  Features of the new dog park include:
3 distinct water access areas (formerly there was only one)
An Interior walking trail
Drinking fountain for dogs with a shower to rinse dogs off
Large, open green spaces
Rain gardens to treat waste and run-off prior to entering the lake