Juneteenth Memorial Monuments Find a Home
Despite excessive rain, the Juneteenth sculptures have finally found a home. The George Washington Carver Museum, Cultural and Genealogy Center will present its newest permanent addition, the Juneteenth Memorial Monument, on Saturday, June 27th at 11 a.m.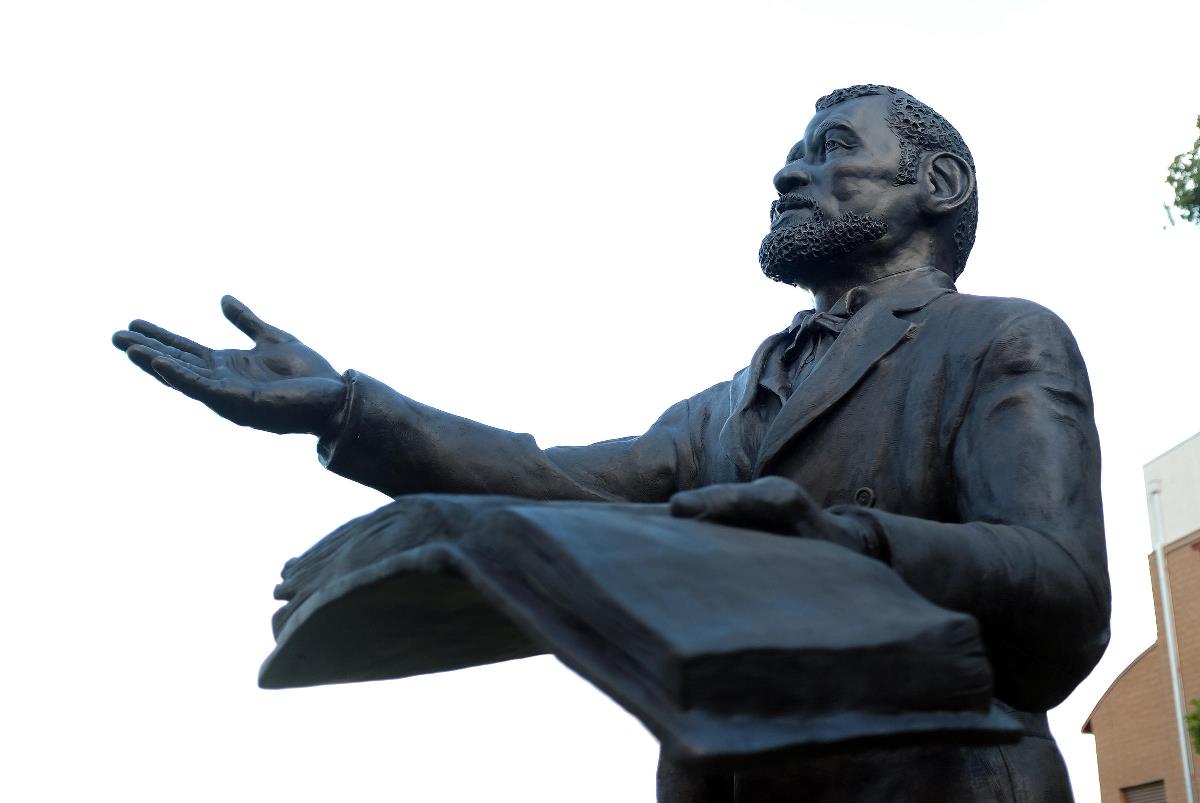 The sculptures were originally commissioned by the Texas Legislature in 1999 to serve as a memorial to Juneteenth on the Capitol grounds. This project stalled, though the sculptures had already been made, and the sculptures were moved, first to Bastrop's Deep in the Heart Art Foundry, and then eventually to a State outdoor warehouse in East Austin.
In 2013, Sylvester Turner, the Texas Legislative Black Caucus Chair, and State Representative Dawnna Dukes led a request for care and supervision of the sculptures to be given to the City of Austin Parks and Recreation Department's Carver Museum.
With the support of the Austin City Council, the sculptures were transferred to the George Washington Carver Museum, Cultural and Genealogy Center's care, and began their journey to permanent installation in the Museum's new historic walk and sculpture garden, hence the name JUNETEENTH MEMORIAL MONUMENT.
The five sculptures represent the journey of General Granger's news, and are positioned to reflect the timeline of the information: the Lawmaker passes the news to the Preacher, who informs the former slaves, who deliver the details to their daughter, who waits to inform the next generation. Visitors to the Monument will be able to climb onto the sixth pedestal, to symbolically receive the message from the former slave's daughter, and to step into history.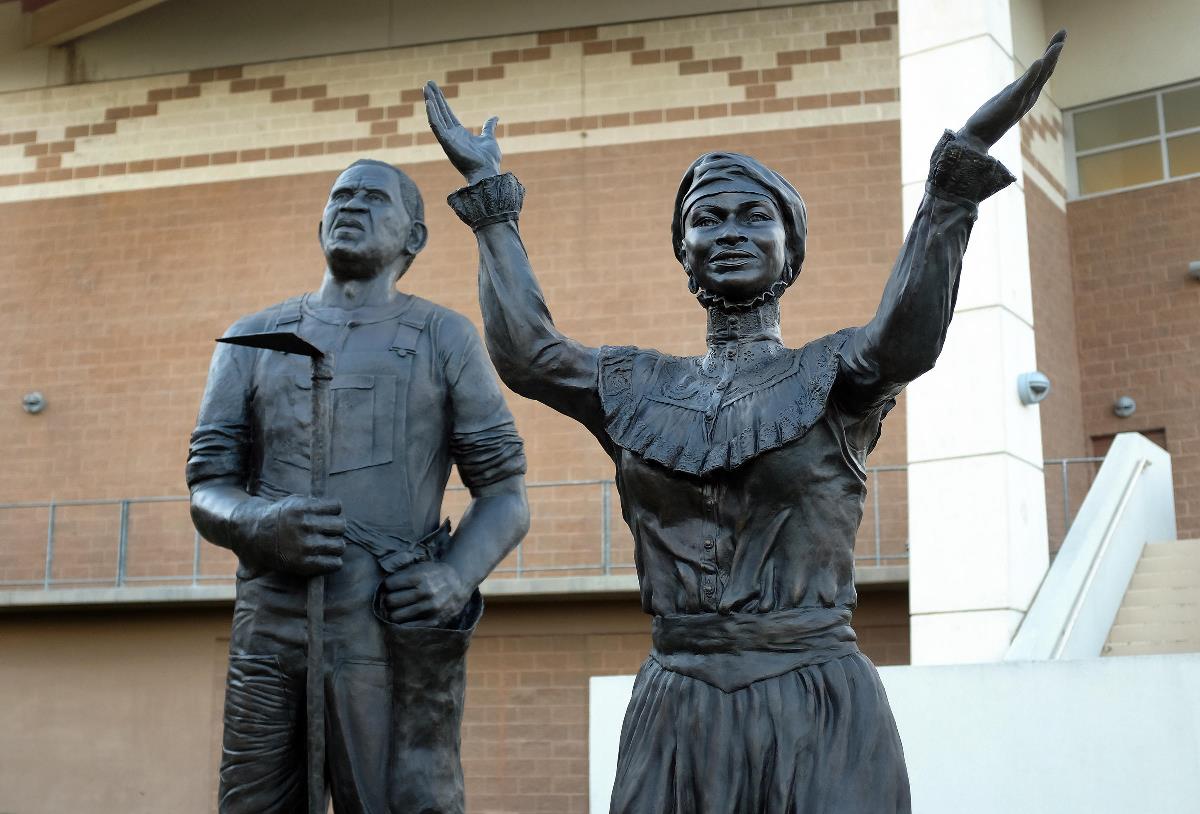 In addition to the five sculptures and the six pedestals, there will be an interpretive panel, recounting the history of enslavement in the United States and the document that ended its reign, the Emancipation Proclamation. Visitors will be able to refresh their knowledge of the "peculiar institution", and rejoice in the historical moment that marks its dissolution, JUNETEENTH. The installation will include a bronze bell, donated by the George Washington Carver AMBASSADORS, which Museum patrons will be encouraged to sound off, in order to "let freedom ring".