On November 6, the Downtown Austin Alliance (DAA) hosted a forum exploring the idea of an Innovation District for downtown Austin to leverage the future University of Texas medical school investment into an even bigger job creator than the medical school would be on its own.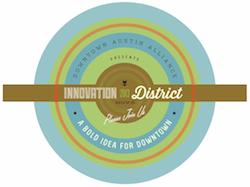 The idea is to encourage start-up companies to locate near the new medical school, teaching hospital, the university and the Waller Creek area, transforming this underutilized part of town. Additionally, Mayor Leffingwell announced the formation of the Innovation District Advisory Group to further explore this opportunity.
Click here to view video of the presentation from Channel 6.
About this blog
Imagine Austin is our plan for the future—and it's in action today. Connect here with places, projects and people transforming our city into complete communities where your daily needs are met within a short trip.