Unique Gifts at the Old Bakery & Emporium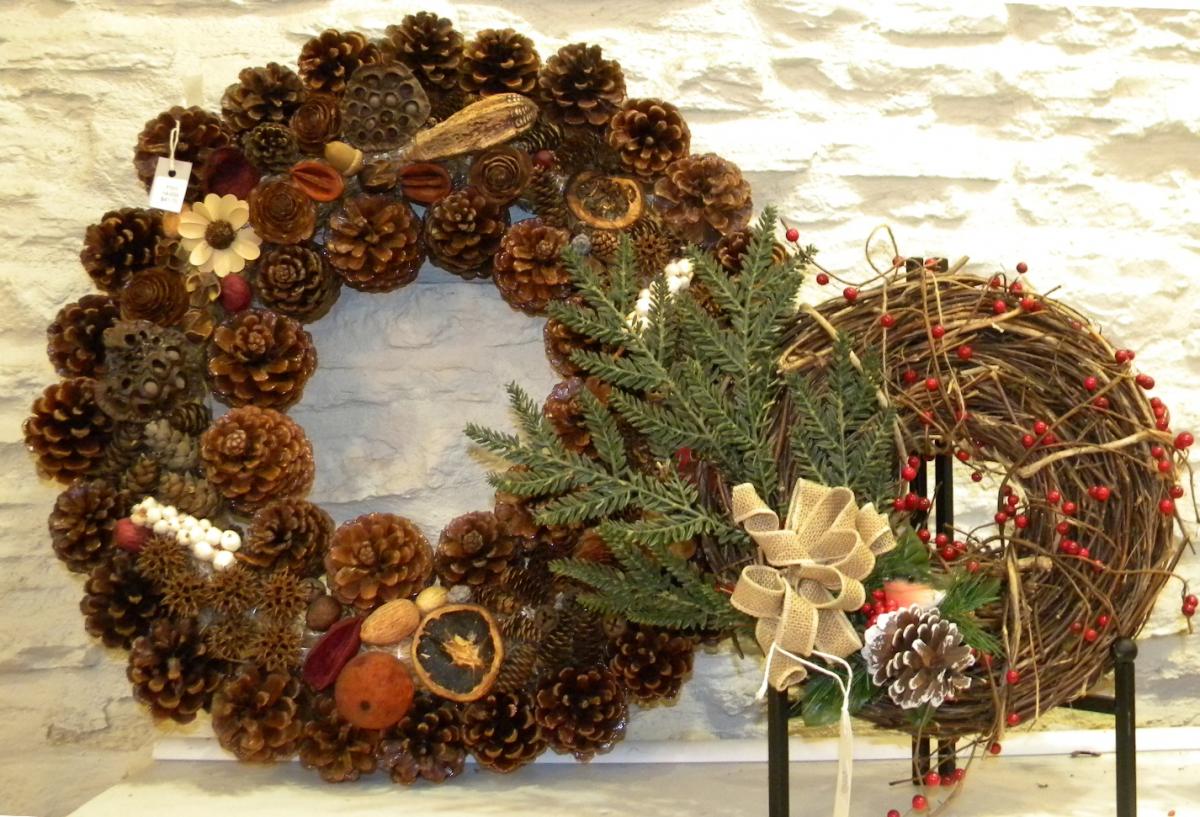 Walk into a warm and inviting piece of Austin history (and a unique holiday shopping experience) by entering the Old Bakery & Emporium Gift Shop and Art Gallery at 1006 Congress Avenue (a half block south of the Capital grounds on the corner of 11th Street), Tuesday's through Saturday's from 9am – 4pm.  Completed in 1876 with beautiful hardwood floors, concrete stairs and brick walls, the Holiday spirit is alive and robust on this little corner of Congress Avenue.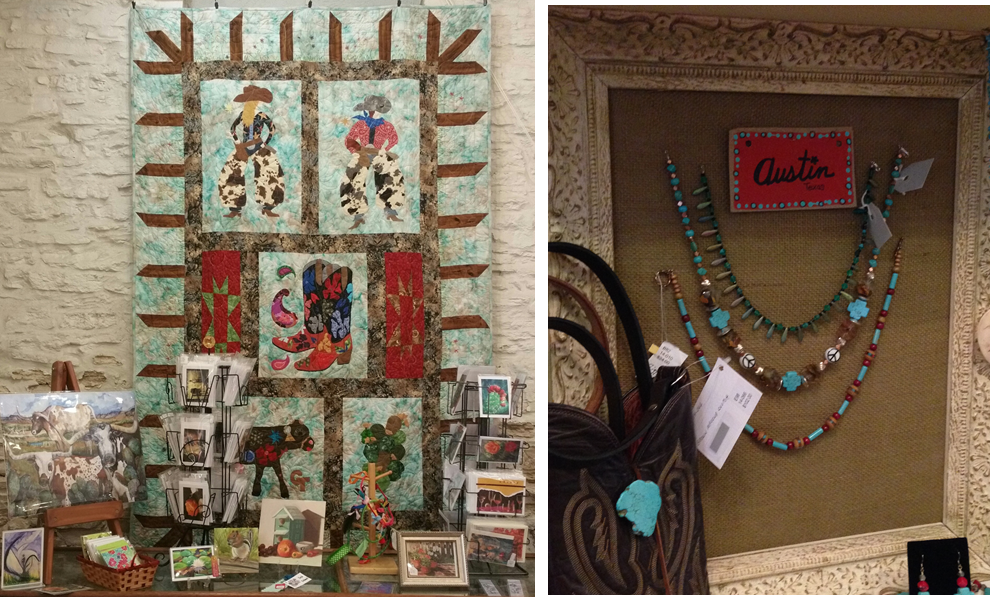 If you are shopping for Christmas or Holiday gifts and are looking for a one-of-a-kind, hand-made product made by local artists and craftsmen that won't cost you an arm and a leg –this just may be the place you've been searching for!  Discover the perfect "Uniquely Austin" gift shop where you can find intricate hand-made jewelry, University of Texas items, paintings, enticing glass and stained glass-worked items, creative wine bottle holders made from decorative all-leather boots, children's toys, quilts, and so much more!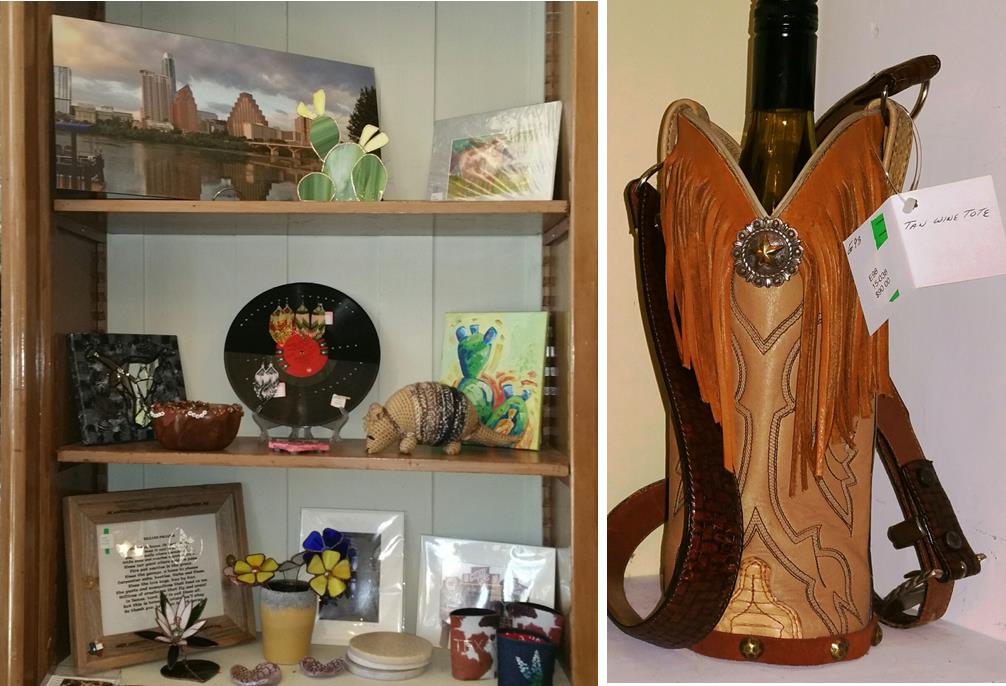 The Old Bakery & Emporium is a true Austin treasure.  Owned by the City of Austin, it is overseen and operated by the Austin Parks and Recreation Department.  The Old Bakery and Emporium Guild, Inc., a non-profit group that has played a major role in the restoration of the building, plus many talented and passionate volunteers who share their time and talents, will help you feel the spirit of the past meeting the heart of the present.