Holiday Events...George Washington Carver Museum Week of Festivities!
With Christmas a little over a week away, there are tons of fun things to do with your kids, friends and family this week!  The Austin Parks and Recreation Department's George Washington Carver Cultural and Genealog Center is hosting three events this week that is sure to have something for everyone to enjoy and get them into the holiday spirit!  All these events are FREE!
Festival of Trees
Wednesday, December 16, 2015
Join the staff and Ambassadors of the George Washington Carver Museum Cultural and Genealogy Center for their 2015 Festival of Trees!  This event is FREE and will feature the Keys of Life Music Recital, cookie decorating, hot chocolate and beautiful trees all wrapped up in a package just for you.  Please RSVP at 512-974-4926.
6:30pm – 8:30pm
Silver Bell Social
Thursday, December 17, 2015
Enjoy a jazzy musical celebration gift to Austin's citizens, featuring Pamela Hart and Brannen Temple, Michael Stevens and Dr. James Polk.  Please RSVP to this FREE event at 512-974-4926!  There will be a reception immediately following the performance.
3:00pm – 5:00pm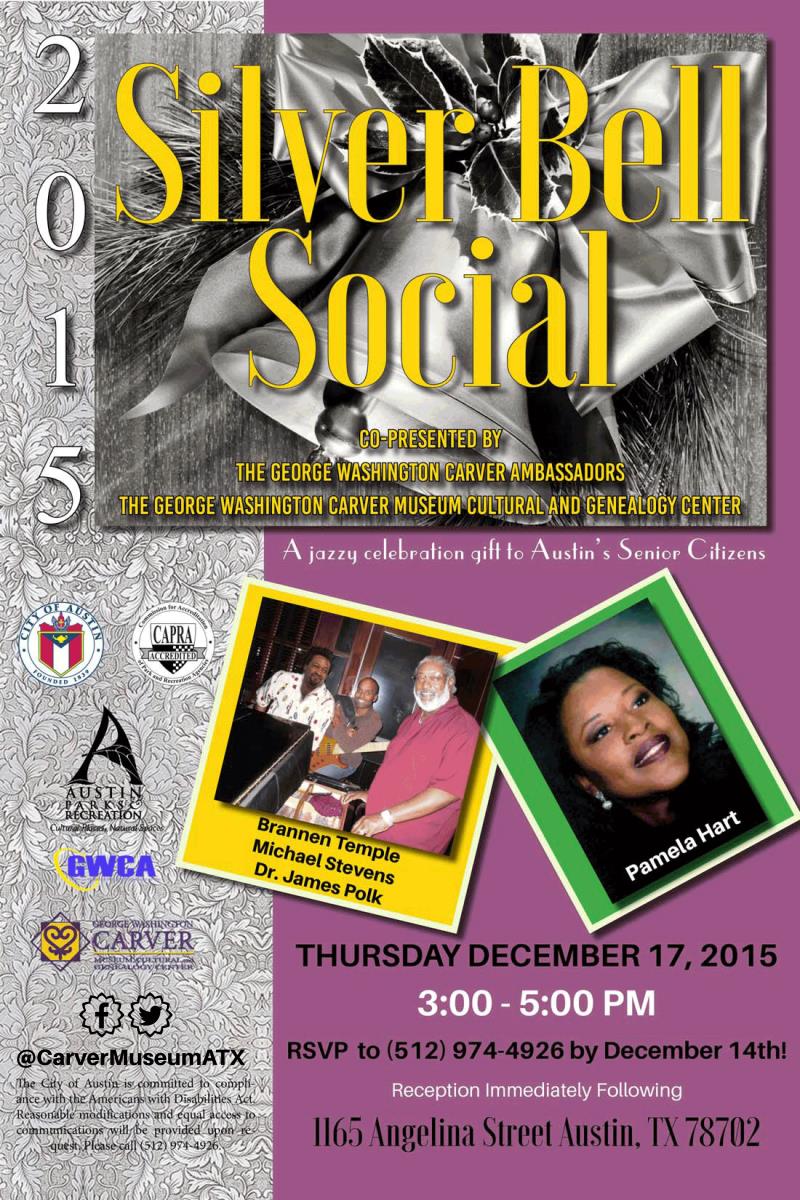 Santa Special
Saturday, December 19, 2015
FREE photo with Santa!  Come join the fun and festivities of Santa Special, where your children will be able to meet and get their picture taken with Santa, and enjoy refreshments!
12:00pm – 3:00pm