Holiday Events 12/3/15...
Austin Symphony: Christmas in the Community FREE Event!
The Austin Symphony and the Austin Parks and Recreation Department is excited to continue our partnership this holiday season that will bring free music to all Austinites. Christmas in the Community is a series of ten concerts held throughout the city of Austin featuring different ensembles of the orchestra playing familiar holiday music.  This year, Christmas in the Community will showcase various ensembles at four Recreation and Art/Museums in the Parks and Recreation Department.
Christmas in the Community enables the Symphony to reach a broader audience. Their previous one night only performance limited attendance to just 3,000 people, while the new program, with more diverse locations and times, will be able to reach far more.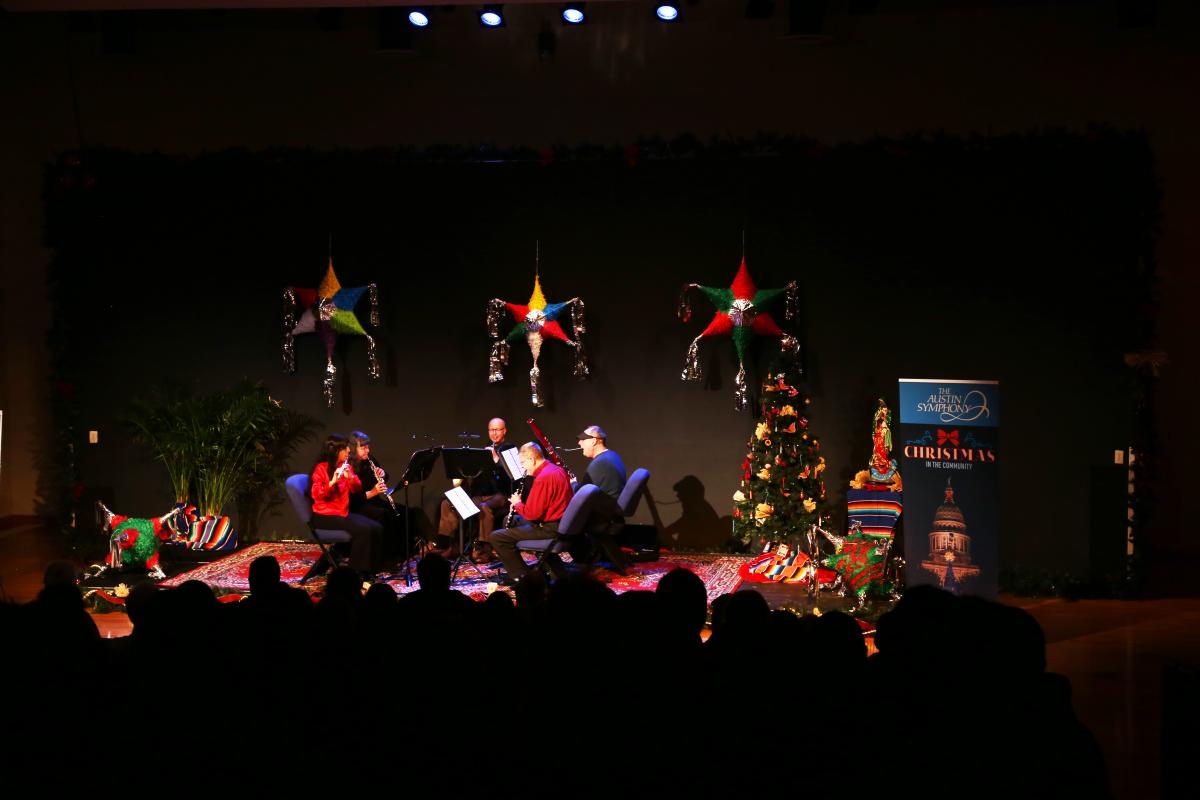 Below are the dates, times and locations of the Austin Symphony's Christmas in the Community that will be held at a Parks facility.  Please click on the name of the facility to bring up a map/directions.
December 5th:  12:00pm at Montopolis Recreation Center (Brass Ensemble)
December 10th: 6:30pm at the George Washington Carver Museum (Brass Ensemble)
December 11th:  10:00am at the Gus Garcia Recreation Center (String Ensemble)
December 16th:  11:00am at the Asian American Resource Center (Woodwind Ensemble)