IKEBANA WORKSHOPS
Saturday, December 12, 2015 - 1:00pm to 3:00pm
With Gregory Gaiser
Did you ever want to learn  how to create a show-stopping floral arrangement that made everyone OOHHH and AAWWW, and beg you to tell them where you bought it from?  Well, now's your chance!  The Asian American Resource Center is holding Ikebana Workshops, and they have one for Christmas arrangements!  Learn how to create unique, one-of-a-kind floral arrangements that are not only beautiful, but are also a part of you and your perceptions of the season.
Ikebana is a contemplative practice of expressing gentleness and elegance through the art of simple flower arrangement. Ikebana, which means "give life to flowers" in Japanese, and began in 11th century Japan when flowers were presented in shrines and temples. Much more than just arranging flowers, this practice mirrors the sacredness in the mind of the arranger, both in the arrangement and in the experience of the observer. Through this art form, the artist learns to train his or her perceptions to open in the harmony and natural order of the world.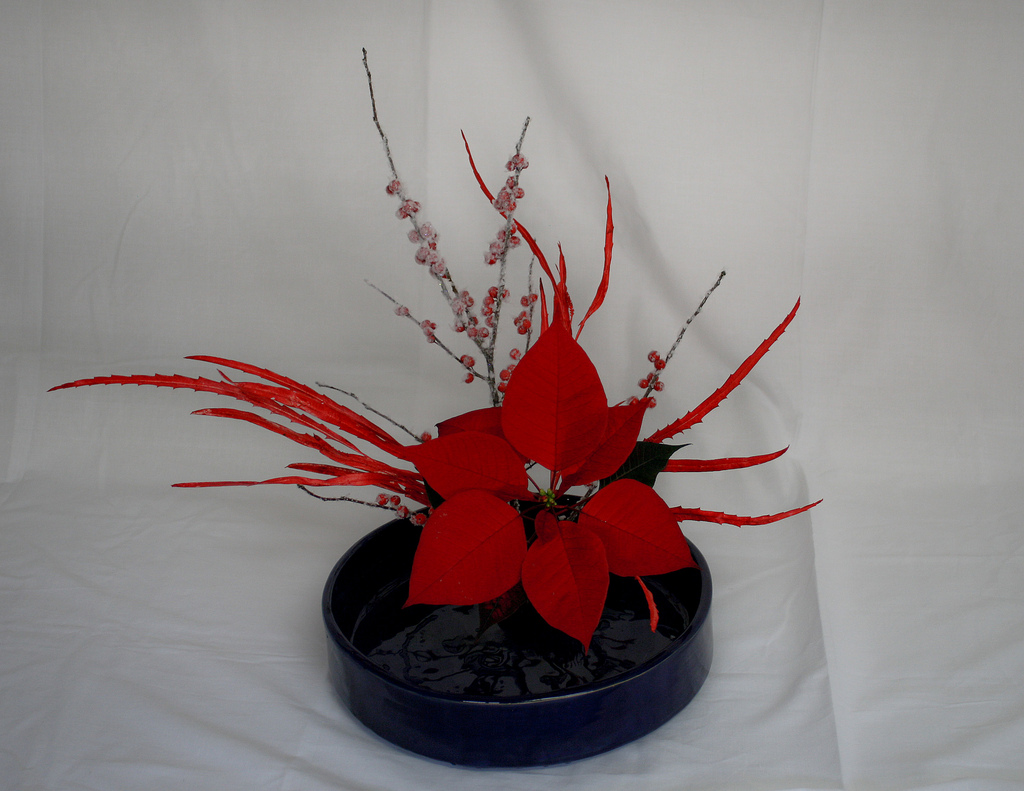 Session is Dec. 12th - Winter Holiday Arrangement
Cost:  $20
You must register for this class.  You can register online www.austintexas.gov/aarc or call 512-974-1700.
ABOUT THE INSTRUCTOR
Gregory Gaiser first studied ikebana in Boulder, Colorado in the early 1990s with Sensei Kyoko Kita, a native Japanese ikebana instructor with over 50 years of experience. Sensei Kita gave Gregory the title of teacher and the flower name Hotetsu which means Clematis or Iron Flower in Japanese. Gregory later studied with Sensei Kika Shibata in San Jose, California, Gregory's current mentor. Gregory is a native Texan and also teaches the Hakomi method of mindfulness based somatic psychotherapy.
Location Information
Asian American Resource Center
8401 Cameron Road
Austin, TX 78754
See map: Google Maps