A Few of our Favorite Historical Sites in Austin!
Austin is full of a rich and robust history.  It can surround you and you may not even be aware that it is there.  There are so many hidden "historical delights" that highlight Austin's past, that you could spend years visiting and enjoying the historical sites that Austin has to offer.  Below are four of our favorite sites that you may not have had a chance to visit yet.  Stay tuned throughout the next few months, and we'll bring you even more treasures to discover!
Mount Bonnell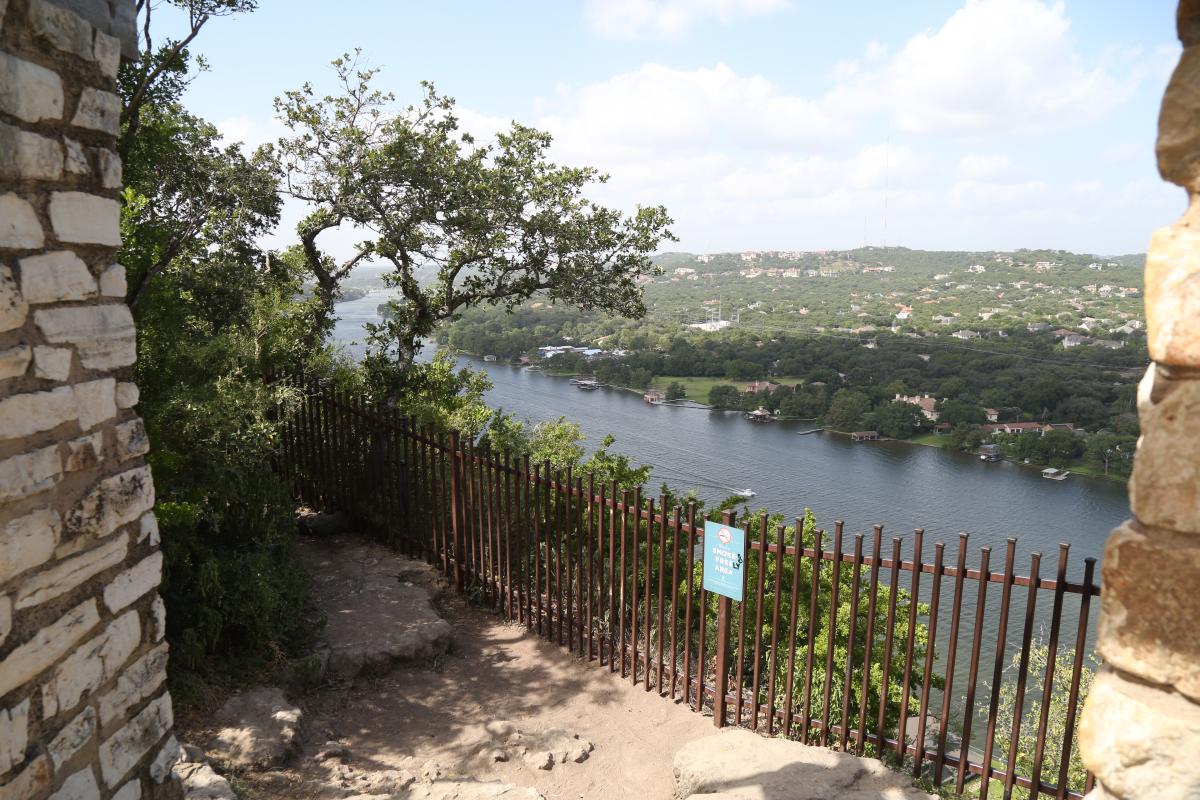 Mt. Bonnell is an Austin historical site that is very popular with tourists and locals.  If you've never been, it starts with a whole lot of steps leading to a high spot with a gorgeous view of the river, city and landscape.  In fact, at 775 feet, Mt. Bonnell is generally considered to be the highest point in Austin.  It's a steep climb, but it is fun to check out the city skyline while exploring the mini trail at the top.  Your entire visit will probably only take half an hour, unless you pack a picnic, to enjoy the view a little longer!
When you're done exploring Mt. Bonnell, be sure to head down the street to visit Mayfield Park and Nature Preserve and check out the peacocks!
Mount Bonnell is located at 3800 Mount Bonnell Road in Austin, Texas.
Mayfield Park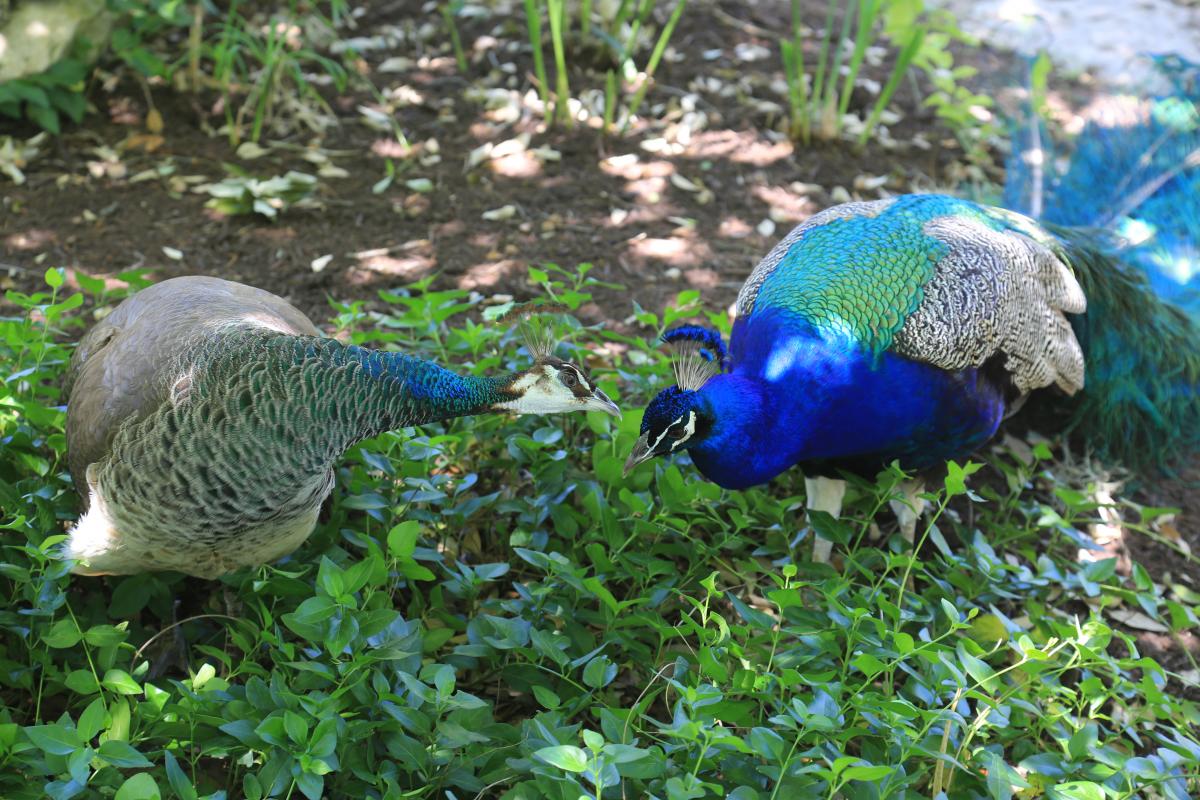 Mayfield Park and Nature Preserve is a free preserve in Austin that allows you to get up close and personal with historic buildings, colorful gardens and brilliant peacocks!  Stepping into Mayfield Park is not unlike stepping into an oasis. Towering palm trees, lush gardens and brilliant peacocks gather around the ponds, all of which is surrounded by a rock wall and the "desert" of a city beyond.
Mayfield is a metaphorical oasis, too. People from all walks of life visit the park as a respite from their busy days. Whether they are there to gather artistic inspiration, to be one with nature while doing yoga or just to get some quiet time from the office, visitors come to Mayfield to bask in its cool, calm and collected feel.
The park's 23 acres boast a picturesque cottage available for wedding and event rentals, unique ponds covered in water lilies and the beautiful peacocks for which the park is known. Visitors of Mayfield may find the peacocks basking in the sun, roosting in the trees or simply strutting around the park. The sight of the birds and the sounds of their calls make visiting Mayfield Park an incredibly unique experience.
Mayfield is home to a variety of other wildlife as well. Blue and green herons dot the trees while koi fish and turtles swim in the ponds beneath the water lilies. Palm trees - the largest stand of Sabal Texana palm trees north of the Rio Grande River -  provide a shady respite from the summer sun. Walking paths twist through cottage gardens full of heritage plants maintained by community volunteers.
Mayfield Park is located at 3505 W. 35th St. in Austin, Texas.
The Elisabet Ney Museum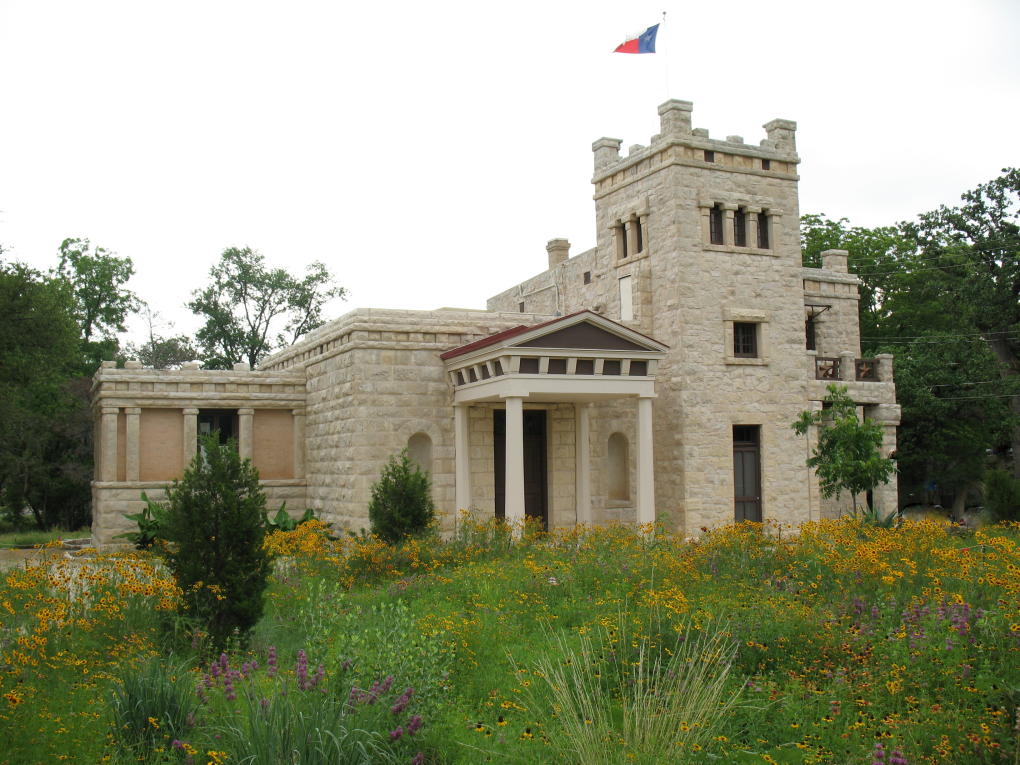 The Elisabet Ney Museum is a quiet place to soak up a little Austin history and to enjoy the arts. The museum offers a range of educational programs, exhibits, special events, workshops and lectures throughout the year. If you think the outside of this miniature crème-colored castle is breathtaking…just wait until you step inside this historical building and lay your eyes on the works of art, the beautiful wooden floors and the Texas limestone walls. 
The house was built by Elisabet Ney and her husband at the end of the 19th century and became the center of the Austin art scene at that time.  (The studio, called "Formosa" by Elisabet Ney is actually the oldest art studio in Texas.)
Elisabet Ney's legacy has been increasingly recognized and honored since the museum's founding in 1911.  Today, Formosa is listed on the National Register of Historic Places.  It is also a local and state landmark, venerated as Ney's former studio, the first art museum in Texas.  The National Trust for Historic Preservation selected Formosa to be one of the members of its Historic Artists' Homes and Studios program together with the former studios of more contemporary artists including Jackson Pollock, Winslow Homer and Georgia O'Keefe. 
It is not a large museum and doesn't usually make it on to a list of Austin "must-see"s, but if you are interested in Austin art history, or in portrait sculpture, or old houses with lots of character, it's definitely worth a visit.  
The Elizabet Ney Museum is located at 304 East 44th Street in Austin, Texas.
Oakwood Cemetery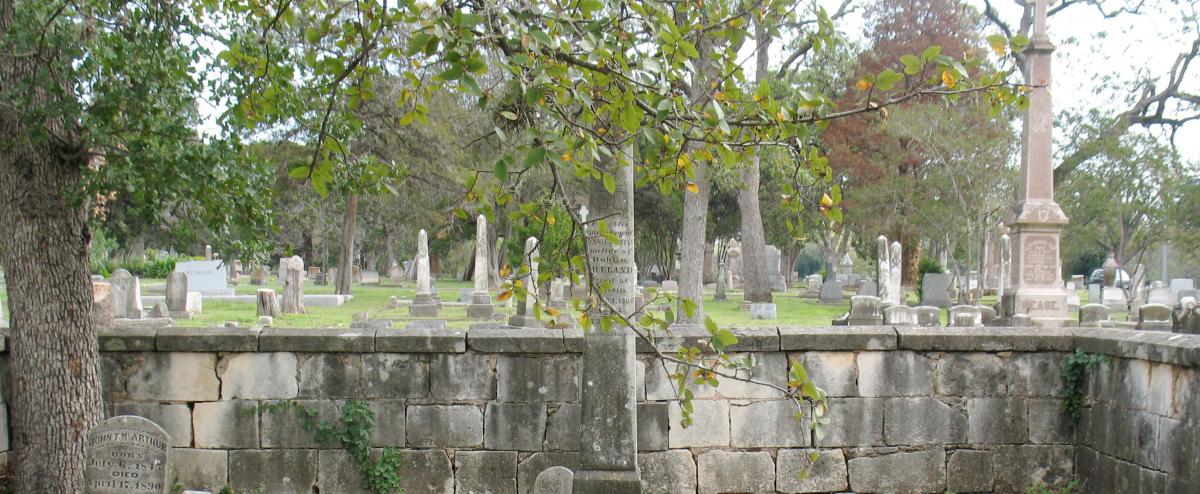 With more than 40 acres and 23,000 graves, the oldest cemetery in Austin (established in 1839), Oakwood Cemetery, also contains the graves of numerous historical figures prominent in our area. Among the names you will find in the cemetery are names of Zilker, Barton, Pease, Alamo survivor Susanna Dickinson, Attorney General of Texas William Walton, Texas Supreme Court justice Charles West, and Annie Blanton, the first woman elected to statewide office in Texas. They are all buried at Oakwood.
The 19th Century architecture of the memorials and the chapel is beautiful and impressive, and aside from reading the names, a visit to Oakwood Cemetery provides a look at the changing styles of gravestones and markers throughout the years.  The influence of Greek and Roman architecture can be found throughout the grounds. Varying materials, from shell to stones, can be viewed. Large above ground mausoleums and tiny stones nearly lost to the elements are present. Wrought Iron fencing with elaborate designs and beautiful stone walls also appear throughout the grounds, adding distinct influeces of the architecture and creating conversation pieces.
The Oakwood Cemetery is located at 1601 Navasota Street in Austin, Texas.