East Austin Environmental Initiative (Spring/Summer 2014)
Field Notes - 20 Years of Environmental Service
Welcome to the Spring/Summer issue of the Eastside Environmental Newsletter!
The number of changes in East Austin can be a bit overwhelming - new houses, roads, and businesses seem to be popping up everywhere! During this time of urban growth, it's important for community members to help protect and improve the health and vitality of their neighborhoods and the environment. Want to get involved?
This issue also includes information to help East Austin residents save water and reduce risks from potential wildfire - very important topics during this time of drought!
Volunteer to help with a project or event led by community groups, schools, or City programs (www.austintexas.gov/volunteer).
Plan an activity to improve your neighborhood and recruit your neighbors to help!
Join forces with the City by reporting spills or pollution concerns, identifying abandoned or underused properties for potential cleanup and reuse, or participating in City incentive programs, such as recycling old refrigerator/freezers.
Residents new to the area might not be familiar with the East Austin community's long history of activism – including removing polluting tank farms or replacing the decommissioned Holly Power Plant with green spaces. For years, East Austin has been an exemplary model of community participation and improvement. We look forward to engaging with an increasing number of residents and businesses to continue this tradition.
As always, please feel free to contact me:
Oscar Garza
512-974-1893
email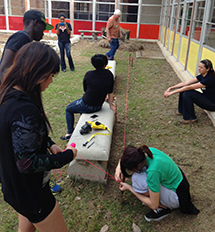 Community Supports Student-Designed Campus Projects
Submitted by Nicole Welling, Eastside Memorial High School at Johnston Campus, and Carolyn M. Appleton, EcoRise Youth Innovations
Thanks to a $3,000 grant from the City of Austin's "Bright Green Future" program, English as a Second Language (ESL) teacher Nicole Welling and six students from Eastside Memorial High School at the Johnston Campus (EMHS) are revitalizing a campus courtyard with raised garden beds, a rainwater catchment system, and a new outdoor classroom.
The City grant aims to help Austin-area students, teachers, and parents envision a "bright green future" through a variety of hands-on learning projects. Welling asked her students to design an outdoor learning space that utilizes sustainable building practices, adds value to their campus, and positively impacts the community.
Students' engagement and leadership in the project reflects the increased academic performance of EMHS students in recent years. Their design for the gardens and outdoor structure creates a place for students to learn in an outdoor environment and for community members to interact.
The project is a collaborative effort. Mentoring support has been shared, and will continue to be provided, by the Austin Permaculture Guild, Upcycle Organics, Keep Austin Beautiful, Austin Community College's Building and Construction Department, and EcoRise Youth Innovations. Parents and members of the community will share their knowledge of gardening, building techniques, and more.
This campus project is a work in process. Please contact Nicole Welling at 512-569-0595 or writetonicole@gmail.com if you have questions or would like to support the project by donating supplies or volunteering.
Visit www.austintexas.gov/brightgreenfuture to learn more about the City's Bright Green Future grants program and www.austintexas.gov/raingardens to learn about sustainable stormwater solutions.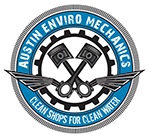 Austin Enviro Mechanics Program
The Austin Enviro Mechanics program (formerly known as the Austin Clean Water Partners Program), a cooperative effort between the City of Austin Watershed Protection Department and local auto repair businesses, promotes businesses' efforts to prevent pollution and help protect good water quality in Austin's creeks and river.
Local consumers prefer to support businesses that help protect our community's beauty and natural resources. For more information or to become a participant in the program and an environmental leader in your industry, call Chris Miller at 512-974-2550, or visit the website www.austintexas.gov/AustinEnviroMechanics.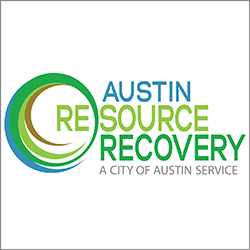 Reclaiming East Austin
It's no easy task to bring vacant, run-down, potentially contaminated properties back to productive use. Just ask Christine Whitney with the City of Austin's Brownfields Division. Although she just stepped into the role in October, Whitney is no stranger to the legal and environmental challenges that come with the job. Before joining the City of Austin, Whitney spent more than a decade with the Texas Commission on Environmental Quality (TCEQ) overseeing similar responsibilities.
Brownfields are underused or abandoned properties that might be contaminated. These properties are often rundown "eyesores" that negatively impact communities by decreasing property values, increasing crime, creating safety hazards, and restricting economic opportunity. Redevelopment of these sites can improve public health and the environment, as well as attract investment to provide housing, jobs, recreational opportunities, open space, and public facilities. As the Brownfields Program manager, Whitney orchestrates environmental assessments and cleanups on brownfields to encourage property reuse and neighborhood revitalization. "This position is a natural fit," Whitney said. "I get to combine my love of helping people with my passion for improving the community we live in."
In 2013, the City of Austin assisted in the reclamation process of three brownfields in East Austin:
Plaza Saltillo: The City partnered with the TCEQ and United States Environmental Protection Agency (EPA) to assess a four-block area adjacent to the Plaza Saltillo Metro stop between 4th and 5th Streets. The transitoriented development will include residential and commercial space.
Guadalupe-Saldaña Subdivision: The City partnered with TCEQ to complete the assessment and cleanup of two properties, which enabled the construction of 90 affordable housing units at the intersection of Tillery Street and Goodwin Avenue.
Festival Beach Food Forest: The City started the assessment of Holly Shores, located east of I-35 and north of Lady Bird Lake, as part of the Holly Shores Master Plan. The City's Parks and Recreation Department Urban Forestry Program, as well as Sustainable Urban Agriculture and Community Gardens Program, are working together with the Festival Beach Food Forest team to determine if the area just south of the existing Festival Beach Community Garden is suitable for a "food forest" of fruit and nut trees.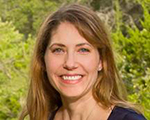 Whitney looks forward to finding ways to preserve the character of East Austin, while expanding opportunities for its residents. As the sole employee overseeing the program, Whitney depends largely on feedback from area residents. If you are interested in learning more about the program, visit www.austintexas.gov/brownfields; if you would like to contact Whitney about a particular brownfield site, call 512-974-6085 or email Christine.Whitney@austintexas.gov.
Ready, Set, Plant!

Are you familiar with the full impact of trees on our community? Most of us are grateful for the shade they provide during our long, hot summers, but trees also provide many environmental and economic benefits, such as cleaning the air, holding soil in place, cooling streets and buildings, providing food, beautifying neighborhoods, and much, much more!
Austin's drought has taken a significant toll on our beloved trees, and the population of urban trees continues to decline. Additionally, the tree population is under increasing pressure from drought, disease, and urban development spurred by Austin's rapid growth.
The City and the community have taken steps to protect trees and the valuable services they provide. The City's Urban Forestry Program and Watershed Protection Department partnered with local organization, TreeFolks, Inc., to create the Ready, Set, Plant! program to support the planting of thousands of seedling (young) trees and shrubs.
We've recently emerged from an exciting season of growing Austin's urban forest. Central Texas' tree planting season runs from October 1 – March 31, the best time for new trees to become established before being subjected to the stress of Texas' high summer temperatures.
Ready, Set, Plant! engaged the help of more than 400 volunteers to plant more than 11,000 tree seedlings during the recent planting season.
Visit the Austin Forest Portal at www.austintexas.gov/treeportal for all your tree-related questions.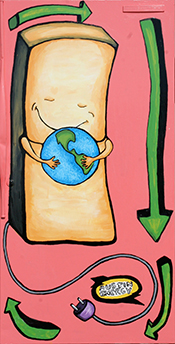 Get PAID to Recycle Your Old Refrigerator/Freezer - FREE Appliance Pick-up Included!
Your old, inefficient refrigerator or freezer is costing you extra money and should be put permanently in the deep freeze!
Older refrigerators and freezers use two to three times more energy than a newer, Energy Star® model. An older unit in the garage during the summer has a significant impact on your electric bill! By recycling your old refrigerator/freezer, you can receive $50 per appliance (for up to two appliances) from Austin Energy, plus save $100 - $200 a year on your electric bill!
The Austin Energy Refrigerator/Freezer Recycling Program provides FREE pick-up of older, working refrigerators and freezers for Austin Energy customers. Austin Energy's contractor recycles 98% of the materials in the appliances and safely disposes the ozone-depleting refrigerants.
To participate:
You must be an Austin Energy electric utility customer.
Your refrigerator or freezer must be an older unit, in working condition (cooling), and between 14–27 cubic feet in size.
Austin Energy residential customers will receive $50 per appliance (paid by check, within four-six weeks of pick-up), for up to two refrigerators, freezers, or a combination of the two appliances. To schedule the pick-up of your refrigerator or freezer, call (toll-free) 1-800-452-8685, or visit www.austinenergy.com.
When you buy a new refrigerator or freezer, look for the ENERGY STAR® label for the greatest energy savings.