Dittmar Park and South Boggy Creek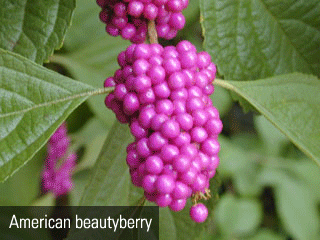 Restoration
South Boggy Creek at Dittmar Park has been getting some extra TLC recently after gaining grow zone status. Adolph B. Dittmar was the original owner of the land which was a large dairy farm in the early 1900s. Austin Parks and Recreation Department purchased the land for Dittmar Park in 1985 with funds approved in a 1982 bond election.
Ready, Set, Plant!
This February, there was a Ready-Set-Plant event at the park and 500 bare-root seedlings were planted throughout the restoration area. Plants included 60 Beautyberry, 80 Roughleaf dogwood, 95 Carolina buckthorn, 90 Spicebush, 90 Aromatic sumac and 85 Elderberry were installed. Thanks to Austin Parks Foundation (APF) volunteers for partnering with the City of Austin Parks and Recreation and Watershed Protection Departments on this event!
Past Efforts Included:
March 2011: APF It's My Park Day volunteers removed 70 non-native invasive ligustrum trees, planted 8 native plants, and removed 20 bags of trash (large amounts of metal, tires, large waste items)
March 2011: City of Austin staff spread 3.5 gallons of shade tolerant grass and wildflower mix in grow zone, planted ~100 eastern gama seeds along stream bank.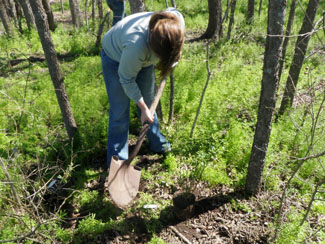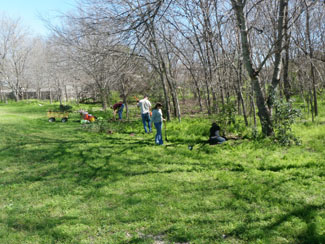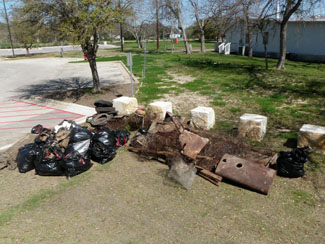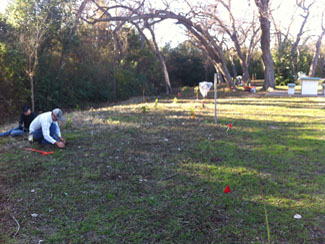 Dittmar Park and South Boggy Creek Details:
South Boggy Creek is a tributary to Onion Creek and runs seven miles through southeast Austin. For most of the year, the creek is dry downstream of Bluff Springs road. Favorite parks in the watershed include Dittmar, Piney Bend, Williams, and South Boggy Creek Park.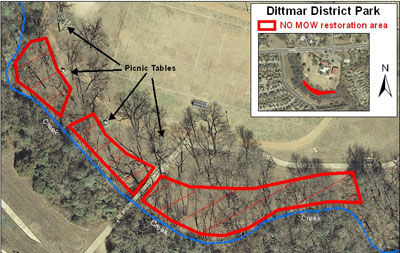 Questions: Please contact Andrew Clamann, Watershed Protection Department, 512-974-2694