Did you know…Cinco de Mayo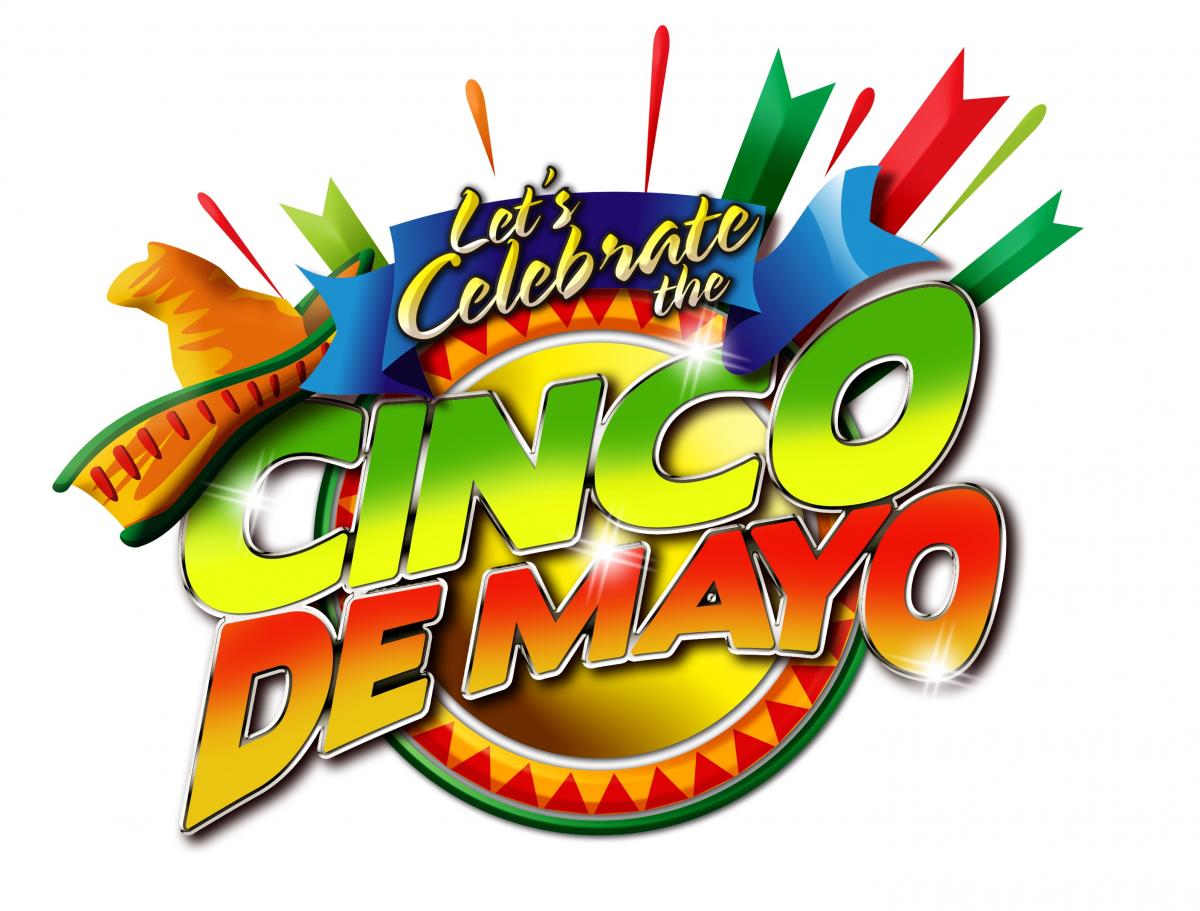 Cinco de Mayo—or the fifth of May—actually commemorates the Mexican army's 1862 victory over France at the Battle of Puebla during the Franco-Mexican War (1861-1867). A relatively minor holiday in Mexico, in the United States Cinco de Mayo has evolved into a celebration of Mexican culture and heritage. Cinco de Mayo traditions include parades, mariachi music performances and street festivals in cities and towns across Mexico and the United States.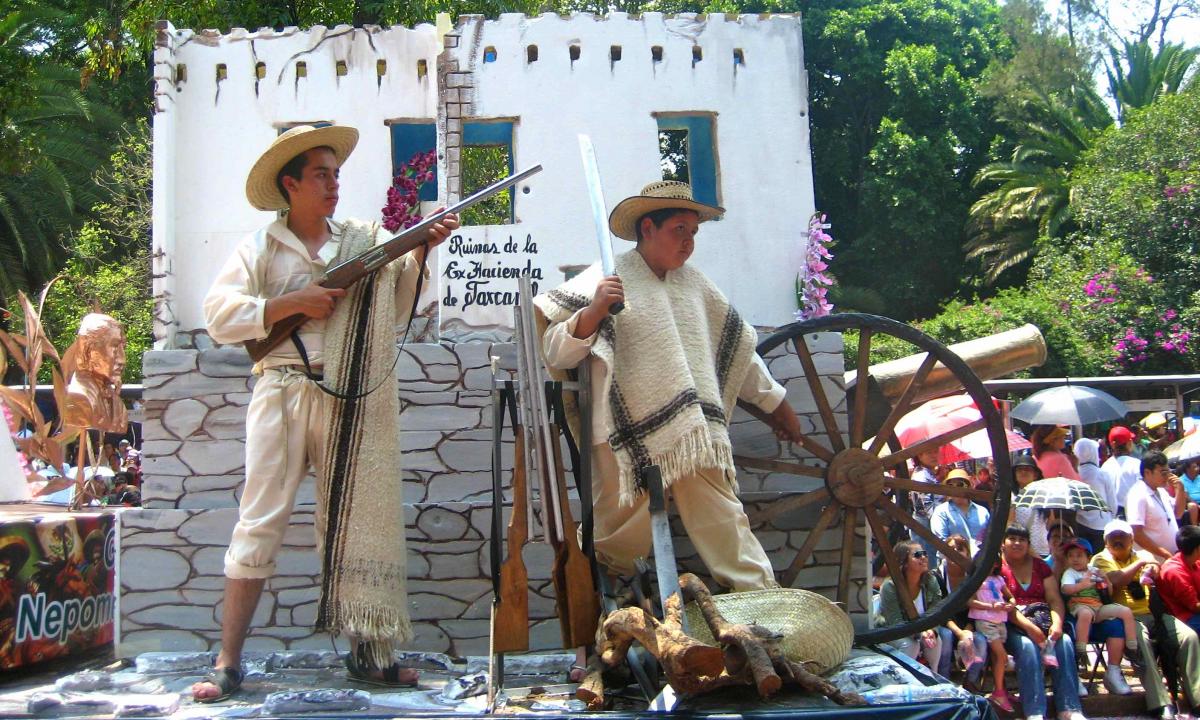 CINCO DE MAYO IN MEXICO
Within Mexico, Cinco de Mayo is primarily observed in the state of Puebla, where Zaragoza's unlikely triumph occurred, although other parts of the country also take part in the celebration. Traditions include military parades, recreations of the Battle of Puebla and other festive events. For many Mexicans, however, May 5 is a day like any other: It is not a federal holiday, so offices, banks and stores remain open.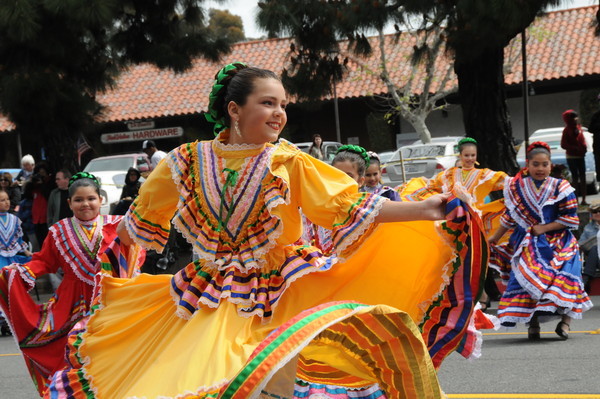 CINCO DE MAYO IN THE UNITED STATES
In the United States, Cinco de Mayo is widely interpreted as a celebration of Mexican culture and heritage, particularly in areas with substantial Mexican-American populations. Chicano activists raised awareness of the holiday in the 1960s, in part because they identified with the victory of indigenous Mexicans over European invaders during the Battle of Puebla. Today, revelers mark the occasion with parades, parties, mariachi music, Mexican folk dancing and traditional foods such as tacos and mole poblano.
CONFUSION WITH MEXICAN INDEPENDENCE DAY
Many people outside Mexico mistakenly believe that Cinco de Mayo is a celebration of Mexican independence, which was declared more than 50 years before the Battle of Puebla. That event is commemorated on September 16th.
Upcoming Parks and Recreation Department's Cinco de Mayo Celebrations:
PRE-CINCO de MAYO CELEBRATION AT METZ RECREATION CENTER
Friday, May 1, 2015 - 5:30pm to 8:00pm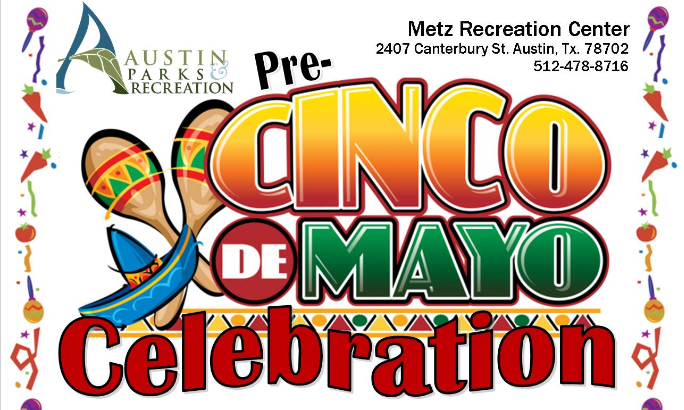 Celebrate Cinco de Mayo and spend your evening at Metz Recreation Center. Families will enjoy FREE games, food, door prizes and Tejano music.
Stay after the Celebration to enjoy a Movie Under the Stars! Beginning at dusk, Metz will show Rise of the Guardian on the front lawn. So bring your blankets and chairs! One free popcorn and drink per person.
This is a dog friendly event! Bring your pups to the celebration for games and doggie treats!
Free for everyone!!  Movie begins at dusk
CINCO DE MAYO AT DOVE SPRINGS RECREATION CENTER
Saturday, May 2, 2015 - 10:00am to 2:00pm
We invite you to come and celebrate this festive holiday with us at Dove Springs Recreation Center on Saturday, May 2, 2015 from 10:00am - 2:00pm.
There will be food, games, music and more!
CINCO DE MAYO CELEBRATION & SALSA SHOWDOWN AT
TURNER-ROBERTS RECREATION CENTER
Tuesday, May 5, 2015 - 6:30pm to 8:00pm
Celebrate Cinco de Mayo at Turner-Roberts Recreation Center. Families will enjoy free games, crafts, music, door prizes and food while learning about the Mexican heritage. Sign up for the Salsa Showdown!
Judging will be based on ingredients used, taste and presentation. 1st, 2nd and 3rd place prizes will be awarded. Everyone is invited so don't hesitate to stop by!
All Ages — FREE!