Creekside Spotlight: September 2014
Archilestes grandis, the great spreadwing damselfly.
This long, slender and elegant damselfly lives out its larval life in clear, spring-fed pools in headwater streams. It likes to be the top-predator in its neighborhood, so will usually be in streams that don't have large fish to compete with. As an aquatic nymph, it swims almost like a fish, has a very pronounced "Y" shaped tail (gills), and can be seen basking in clear pools, waiting for its prey to swim by. The adult sits resting on streamside branches with their wings spread, like a dragonfly, as opposed to straight back, like other damselflies.
Aquatic Larvae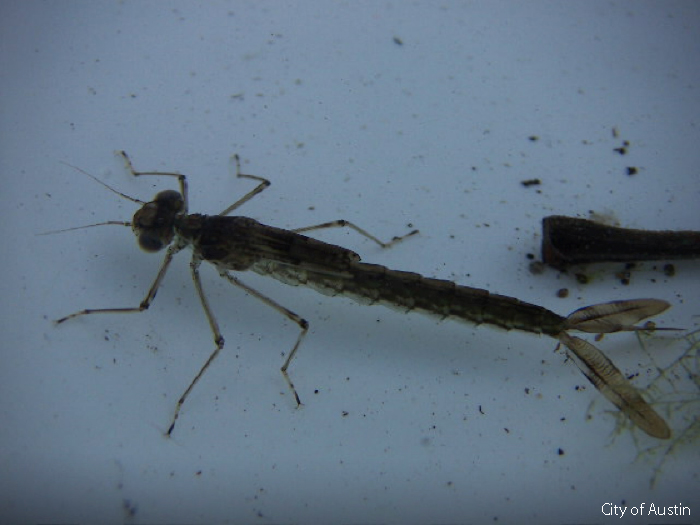 Adult
Head/Mouthparts