Block Leader Profile: Aaron Cleaver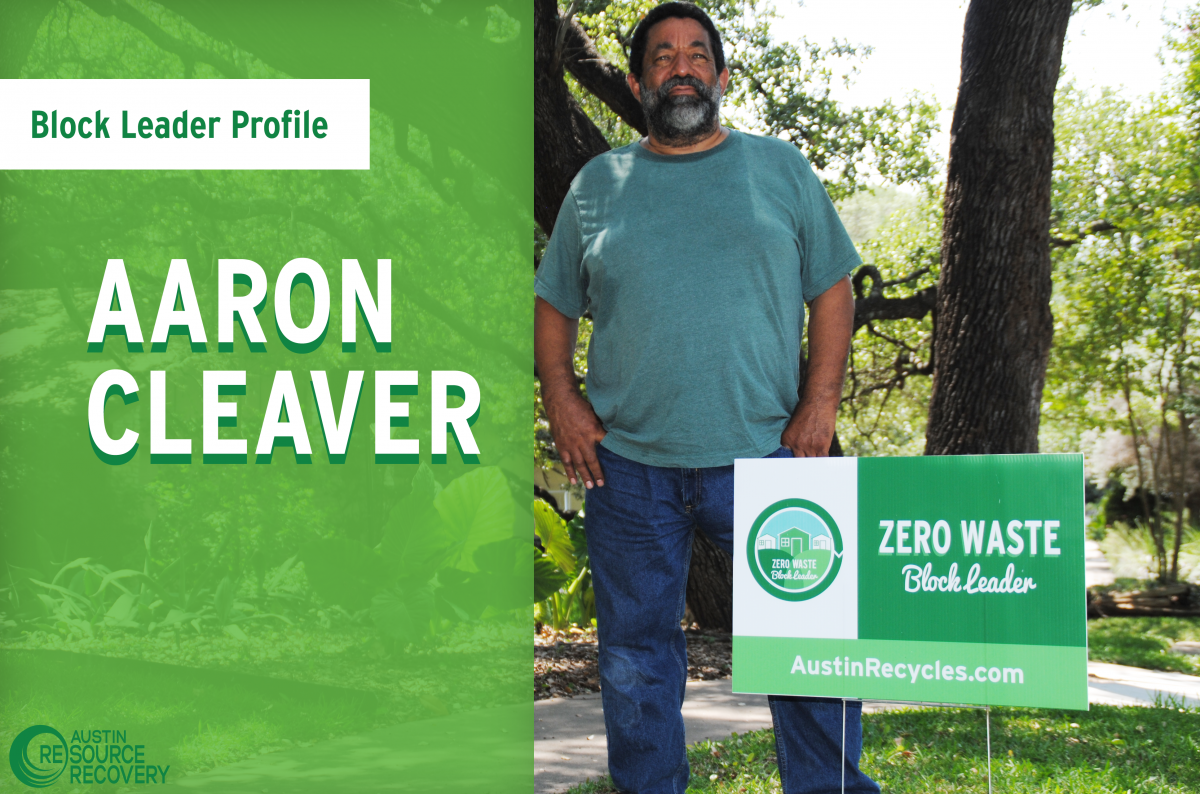 For twenty-eight years, this network systems analyst turned urban-gardener operated a business of developing frameworks for companies that allow computers to communicate and work together. Now, Aaron Cleaver is growing and sharing his gardening expertise as a Travis County Master Gardener and helping to push his neighborhood towards Zero Waste. 
We chatted with Aaron about recycling, gardening and more!

As a long term resident of the City of Austin, I have been involved in many community and city activities to plan for the future and preserve our quality of life in Austin. I have watched the garbage mountain on 290 East grow since the 1960s and Resource Recovery's quest for Zero Waste has made me excited about the future of waste management.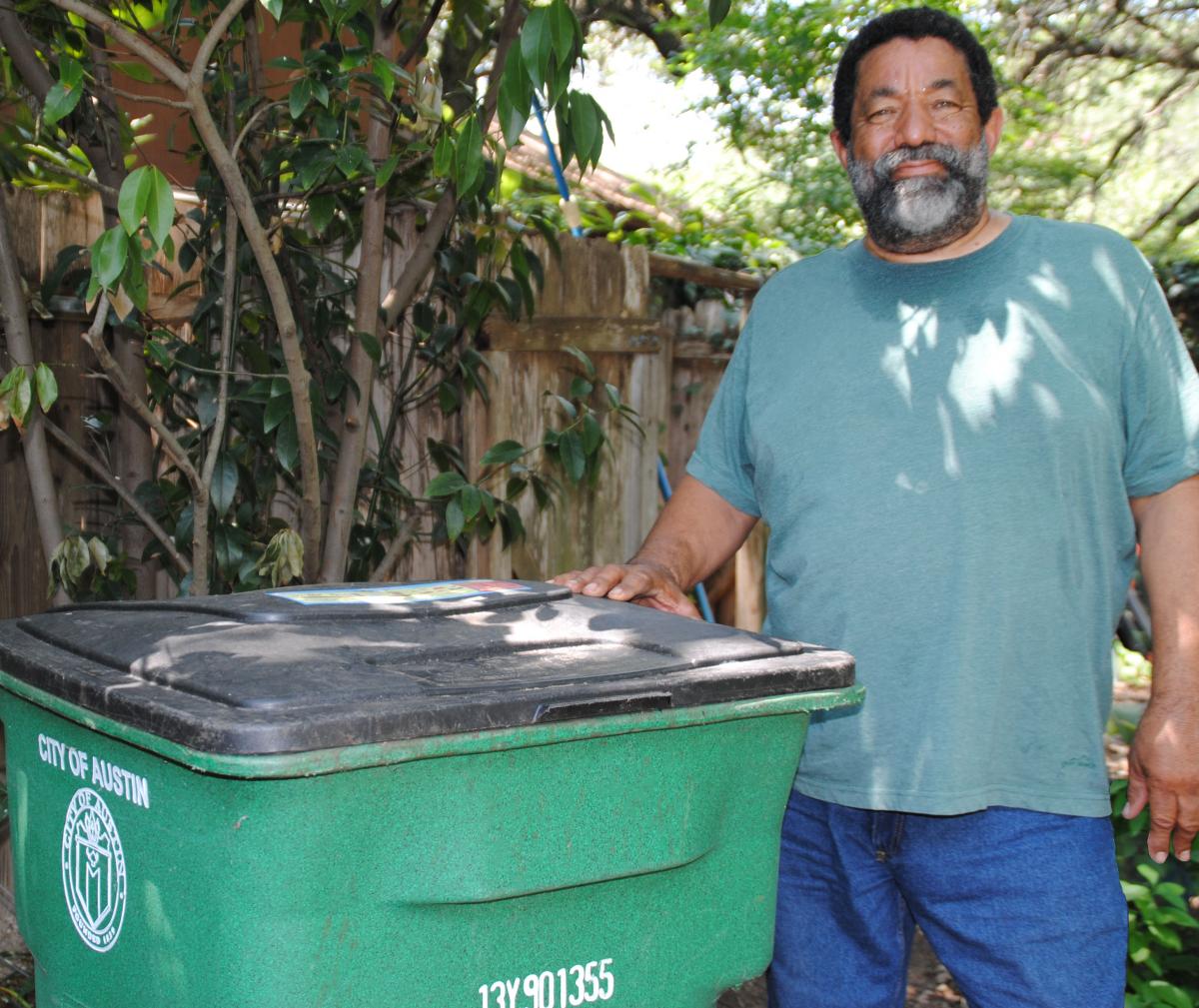 I have interactions with my neighbors for many reasons. Politics, Neighborhood development and management issues, and the quest for green composting containers. My neighbors find me interesting because I always have something going on and signs in my front yard. I spend a lot of time outside and make a point of getting eye contact and speaking to walkers, bikers, and drivers. I attend as many community events as I can and connect with neighbors through neighbors.

I like composting the most. The green trash can has become an appliance in our daily activities. We could almost go without a trash can.

Time is the biggest challenge. Items that cannot go in one of the containers tend to collect in challenging quantities. Plastic bags being one of them. HEB provides plastic recycling and we go to HEB every day.
Conveniently located recycling containers throughout the house gets the best response. Neighbors rely on each other to remember to get their containers to the street and lending a hand on getting them back in.


Home office and kitchen

More availability of composting containers. My neighbors are very enthusiastic about receiving the service!