Austin Increases Ability to Decrease Waste
We have great news about reducing waste in Austin! The Household Hazardous Waste Facility and the Resource Recovery Center are merging to become a new Recycle & Reuse Drop-Off Center (2514 Business Center Drive), which will significantly expand local recycling and reuse opportunities.
Come celebrate the new facility's Grand Opening on Oct. 17 from 10:00 a.m. to noon with family-friendly fun, including kids' crafts, a photo booth, live music, an art display, and booths from local businesses, non-profit organizations and City departments.
At the new Recycle & Reuse Drop-Off Center, you can: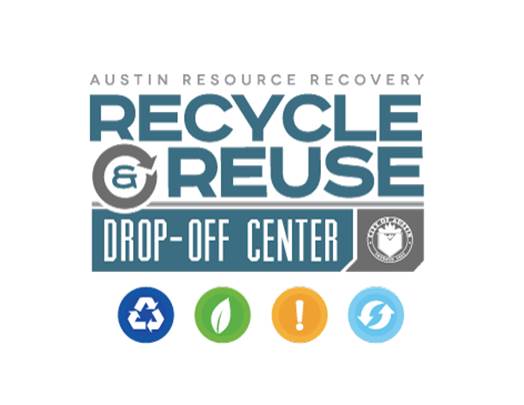 Drop Off:
Household hazardous wastes, chemicals, and automotive fluids
Tires and scrap metal
Electronics and large appliances such as refrigerators, air conditioners, washers and dryers
Large hard plastic items
Lightbulbs and batteries
Brush and yard trimmings
Cardboard
All single-stream recycling items
Pick up (free):
Austin ReBlend paint
Mulch
Household cleaners and chemicals
Automotive fluids
Fertilizers and pesticides
Until the new Recycle & Reuse Drop-Off Center opens, the Household Hazardous Waste Facility and Resource Recovery Center will remain open as usual. For more information, visit austintexas.gov/department/austin-resource-recovery/locations.