Austin Children's Outdoor Bill of Rights Approved by City Council
We are excited to announce that on January 26, 2017, Austin City Council voted unanimously to approve the Austin Children's Outdoor Bill of Rights! Every child in Austin should be able to connect with the incredible nature that Austin has to offer, and we are excited to have our City Leadership's support! Thank you to Austin's Cities Connecting Children to Nature Initiative and all of our partners for helping create and pass this resolution. To sign the pledge of support for the Children's Outdoor Bill of Rights, visit www.austintexas.gov/cobor.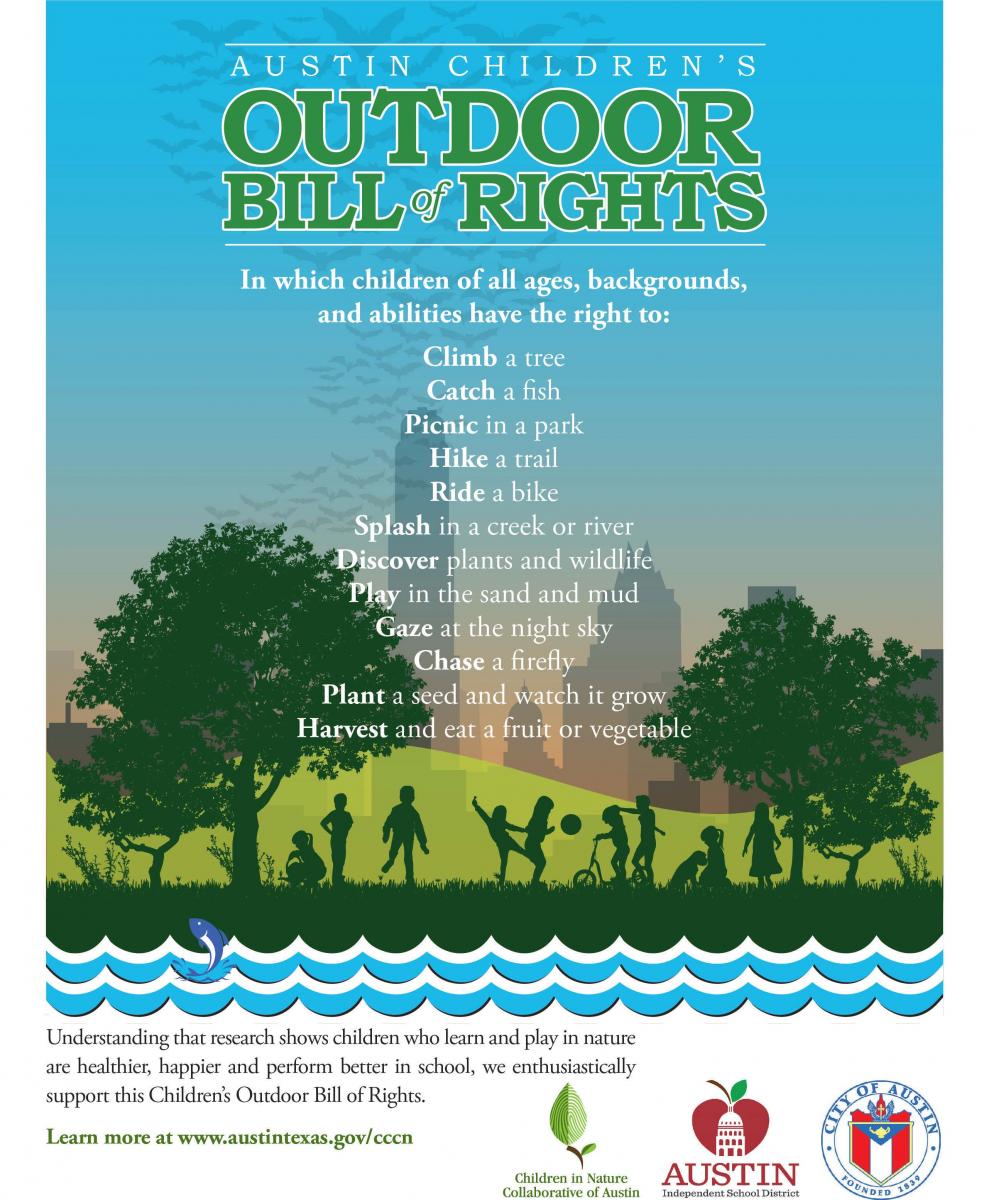 About this blog
In the Parks connects Austinites to the places they love. From youth programming to Austin's premier public spaces such as Zilker Park and Barton Springs pool, In the Parks shares the stories that define our quality recreational, cultural, and outdoor experiences for the Austin community. Join us as we explore what makes Austin's park system one of the best in the world.